The young British revolution at Chelsea: Abraham, Mount and Tomori
The recent transfer ban on Chelsea was a blessing in disguise for the English club as they finally gave a chance to their academy players in the first team. Also, the appointment of Frank Lampard as the manager is turning out to be a good decision.
The former Chelsea player did not have a lot of options due to the ban and that provided him a chance to try the academy players, who come from English origin.
Before this, the last Chelsea academy player to cement his place in the senior side was John Terry. That clearly shows that none of the former managers of the Blues focussed on the academy players and always went to splash the money in the transfer market.
This change at Chelsea started last season when Callum Hudson-Odoi and Ruben Loftus-Cheek made breakthroughs and impressed everybody with their performances.
Tammy Abraham, Fikayo Tomori and Mason Mount are the few academy players who impressed in the current Premier League season so far. All three players gave out brilliant performances and are currently prime contenders to break into England national team.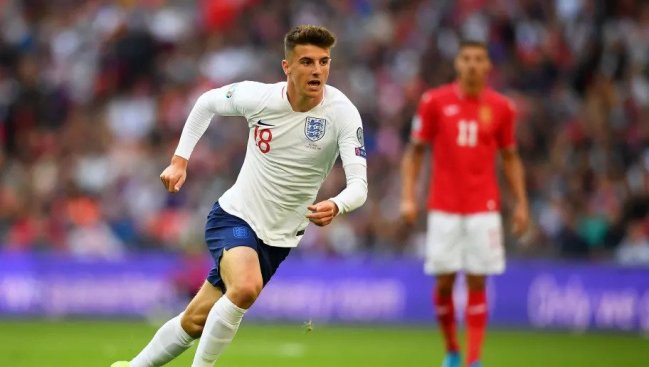 The young Chelsea striker has already scored eight goals and is currently tied with Sergio Aguero for the leading goal scorer in the Premier League. Abraham also scored his first Champions League goal against Lille in the last fixture.
Mount, on the other hand, has scored four league goals. The 20-year-old player is versatile and can play at No 10 position, central midfield or the wide position in an attacking role. His teammate Tomori came into the team as the fourth choice center-back, but with his solid back to back performances. He is now the first or second-choice defender of the Blues.
With Gareth Southgate being the manager of the England team and having the same mentality of using young and creative players in the team as Lampard. The future of these Chelsea youngsters seems quite bright; however, they have to keep performing as they will face a lot of competition from the youngsters coming from the other English club academies.
In the 2018 FIFA World Cup, Southgate achieved success using young and fast players, who were also quite creative. Before this Germany, Spain, and the Netherlands were considered great teams who use their youth in the national team. Now, however, the Three Lions are also entering their league as many young talented footballers are emerging.
Moreover, with the Euro 2020 coming up, all these youngsters have a brilliant chance of proving themselves and showcasing their talent on the major platform. We can't say how many of these Chelsea academy players will make it to the Euros, but if they keep performing at the highest level, then no one can stop them from breaking into the national team.
Cover photo credits: talkSport