Zidane: Blame is on me after team's worst performance of the season
It took only one week for Real Madrid to drop points they earned with a convincing performance in El Clasico against Barcelona. 
Los Blancos put on a dispirited performance on their visit to Betis' Benito Villamarin and lost the game 2-1. The Real Madrid boss spoke to the press after the game and supported his players.
He said, "We struggled a lot. I think our players tried but we couldn't get anything going. Blame is on me and I've got to analyze what happened."
"We have to look forward because what we've done so far isn't that bad. There are still 11 games left and we have to keep fighting."
The Frenchman admitted that Madrid played their worst game of the season yesterday. Madrid have been very poor quite a few times this season. 
The 3-0 loss to PSG or the 1-0 loss to Mallorca, but Zidane feels, this was the worst among all the others.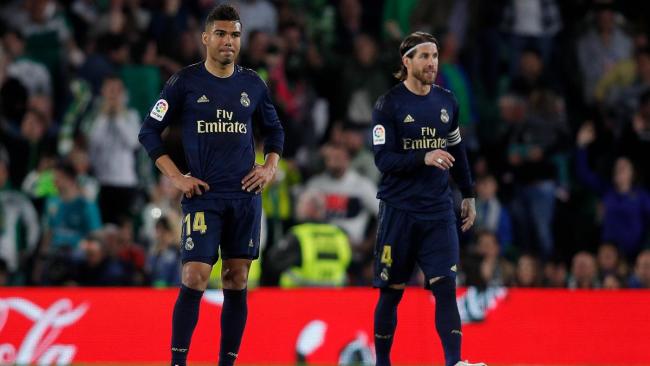 "We put on a bad performance from the beginning until the end. We never got into a rhythm. We had many turnovers and it was a bad game." 
"I'm the one responsible but I have no explanation, we can't be happy with our game," he explained. 
The captain, Sergio Ramos also shared his thoughts on the game and as per his thought, Madrid lacked intensity.  
Zidane, when asked about the players' contribution in the game, he said, "I'm going to support my players and if I have to say something to them I will do it in private. We lacked everything, possession mostly."
Zidane felt that his team should have had more of the ball and dominated the game from the opening minute. 
Real Madrid are now two points behind Barcelona in the La Liga table and with 11 more games to go, it will be interesting if Zidane and company can finally break Barcelona's La Liga dominance.
featured image credits- goal.com