2020 Australian Open- Predicting the semi-finals and the finals
It is time for the semi finals of the 2020 Australian Open. The quarter finals were on expected lines and the risk I took of predicting Dominic Thiem's win over Rafael Nadal.
The four-set thrillers between Thiem and Nadal and Alexander Zverev and Stan Wawrinka were the icing on the quarter-final cake.
The new surface in Melbourne has made the contest more lively and competitive. Viewers are definitely getting value for their money.
Semi-Final 1
Novak Djokovic vs Roger Federer
The 2020 Australian Open has witnessed topsy-turvy matches. Roger Federer saved seven match points against Tennys Sandgren has won two five-setters on his journey. The Swiss, however, is a shadow of himself owing to his groin injury. That being said, his grit and resilience can put youngsters to shame.
On the other hand, Novak Djokovic has lost only one set in his journey to the big German Jan-Lennard Struff. The Serb is nimble and after two years he is as fit as a fiddle. Odds are totally skewed in the seven-time Australian Open champion's favor.
Djokovic and Federer have 13 Australian Open titles among them. Since 2014, the Serb-Swiss duo has won four of the five Australian Open titles with Wawrinka being the outlier in 2014.
Who can forget the duel between them at Wimbledon in 2020. Contrary to popular emotions, I am predicting an easy victory for Djokovic.
Sorry Federer fans.
Semifinal 2
Alexander Zverev vs Dominic Thiem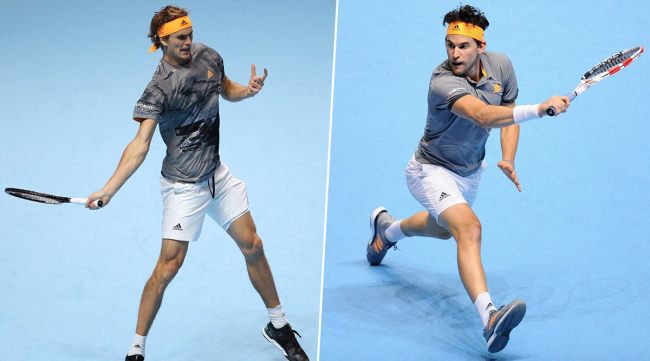 Thiem played a classic match to oust Nadal. Both of them slugged out the canon balls. The Austrian proved that he is the heir apparent to Nadal in terms of match fitness and a hard hitting forehand.
Zverev has continued his quest to win a grand slam unobtrusively ever since he won the 2018 ATP Finals. The German has been playing flawless tennis. He is standing behind the baseline and connecting on his bazooka-esque groundstrokes. Zverev is not volleying as per expectations so he has play two more shots to seal a point. This can be his undoing.
Thiem has dominated the pair's meetings, 6-2 and I expect the Austrian to take the record to 7-2.
The match will be contesting and a slugfest is expected. Thiem's forehand will create angles and his down-the-line-backhand will help him to oust Zverev.
The dream finals
Novak Djokovic vs Dominic Thiem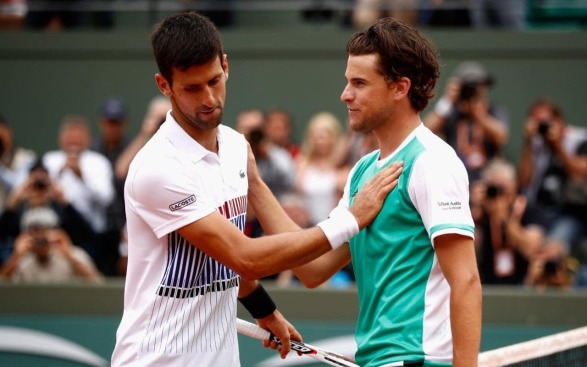 Will Thiem win his first Grand Slam? He is already 26, and he has lost two French Open finals to Nadal.
Will he deliver? He has the game, he has desire and he is in top form.
But, Djokovic is playing his dream tennis and when the Djoker is on song then no one can beat him.
This match will be a delight for the spectators. Djokovic and Thiem have played great matches, and head to head the Serb leads only 6-4. 
Djokovic is the best in the backhand cage but Thiem can over turn the Serb's advantage with his explosive down-the-line-backhand.
So February 2 will witness four hours of absorbing and gruelling tennis.
Verdict
Djokovic to win but not in straight sets.
Women's finals
I am biting more than I can chew by predicting the women champions. Seeds fall like ninepins, upsets are a routine.
That being said, Ashleigh Barty and Simona Halep are playing their best tennis and I am expecting both of them to be in the finals. There is nothing to choose between them but Halep is appearing in better nick and she will retrieve every ball and create unforced errors.
Thus, Halep is my choice to win the 2020 Australian Open women's singles title.
Cover image credits: Fox Sports Asia