Romelu Lukaku vs Harry Kane: Head-to-Head Comparison | Career Stats
Romelu Lukaku has made his way back into the Premier League, joining the reigning European Champions, Chelsea FC. This means that he will be, once again, facing one of the most lethal English strikers, Harry Kane for the Golden Boot trophy. 
Lukaku is coming to Chelsea after 2 seasons at Inter Milan, where he helped the Italian side win the league trophy for the first time in 11 years. 
With his move to Chelsea, we are expecting Chelsea to do extremely well in this season's English Premier League and UEFA Champions League. 
While speculations are ongoing about the uncertainty of Harry Kane's future with Tottenham Hotspur, there is no denying that he will be just as lethal in any team. 
He has made his feelings clear about continuing to play in the English League so whether he moves or not, we are due to get Romelu Lukaku vs Harry Kane in the Premier League. 
| Player Profile | Romelu Lukaku   | Harry Kane        |
| --- | --- | --- |
| Age | 28 | 28 |
| Nationality | Belgium  | England |
| Height | 1.91m | 1.88m |
| Position | ST | ST |
| Preferred foot | Left | Right |
Romelu Lukaku vs Harry Kane: Career Stats
Both players have vast experience in major competitions such as the Premier League. The below tables compare the overall stats of Romelu Lukaku and Harry Kane:
| Romelu Lukaku | Premier League Stats | Harry Kane |
| --- | --- | --- |
| 252 | Games Played | 245 |
| 113 | Goals | 166 |
| 0.45 | Goals/Game Ratio | 0.67 |
| 35 | Assists | 34 |
| 316 | Shots on Target | 405 |
| Romelu Lukaku | Champions League Stats | Harry Kane |
| --- | --- | --- |
| 27 | Games Played | 24 |
| 13 | Goals | 20  |
| 3 | Assists | 3 |
Harry Kane pips Romelu Lukaku in terms of their Premier League stats comparison with a better goal per game ratio.
In the Champions League, we can see that Harry Kane has done extremely well in the Champions League, being involved in 23 goals in only 24 games. 
Romelu Lukaku's stats are good as well, considering the competition is Europe's finest. However, Harry Kane has the better numbers in the biggest stage of club football.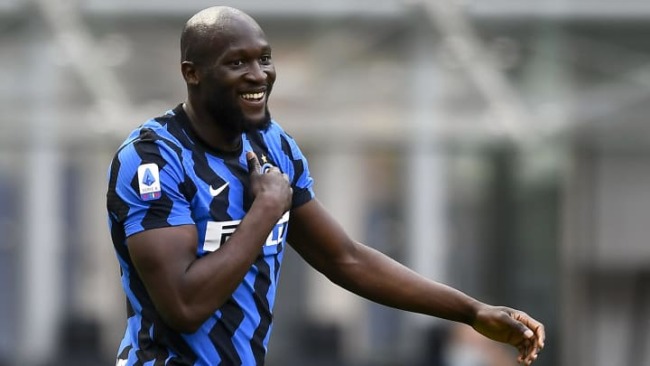 Lukaku is one of the most lethal strikers of this generation and his numbers are there to prove it for him, he has managed to score 259 goals in 519 games, and to complement those numbers, he has got 85 assists as well. 
For the Belgium national team, Romelu Lukaku is the best Belgian striker of all time as he leads the scoring charts with 64 goals in 98 games. It does not get much better than this but Lukaku is still in his prime and we are sure that he will add to these numbers in the coming years.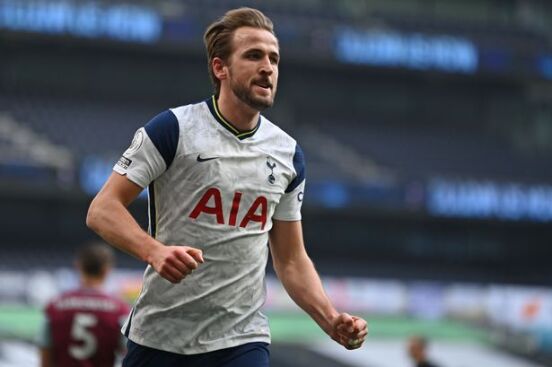 Harry Kane's numbers are up there with Lukaku's as the Englishman has scored 248 goals in just 415 games, and a majority of these goals have come for Tottenham Hotspur. Harry Kane has also made 63 assists to add to these numbers.
For England, Harry Kane has scored 38 goals in 61 games. He is also the current captain of the English side. Harry Kane started his international career a little slow but has gained speed when it comes to showing up in the big stages for the three lions.
Romelu Lukaku vs Harry Kane: Style of Play
Romelu Lukaku depends a lot on his physicality. Looking at his stature, rightly so. He has got no weak foot as such but he seems to be comfortable shooting the ball with his left foot. 
His off-the-ball movement can create havoc for any defender as he would continuously change directions to receive the ball, or he would make a run if he sees a gap in the defense. 
When running from the side of the field, he would often provide the secondary striker, or the player running inside the penalty box, with a low cross. His partnership with Lauturo Martinez at Inter Milan showed how well Lukaku can distribute the ball. 
Harry Kane, on the other hand, is your textbook definition of a striker. Whether it is running into the penalty box and positioning himself for an aerial duel or running through the defense line to open himself up for a through ball. Harry Kane's finishing is one of the best in the world. 
Harry Kane's ball control is top class as well, along with his ability to thread deadly through balls as he does so often at Tottenham. 
Kane's creativity and vision is something that is worth applauding as is his finishing ability. Whenever his team isn't able to provide the ball forward, he would drop back a little and try to create a potential attack of his own. 
Romelu Lukaku vs Harry Kane: Top Scorer Awards
Romelu Lukaku: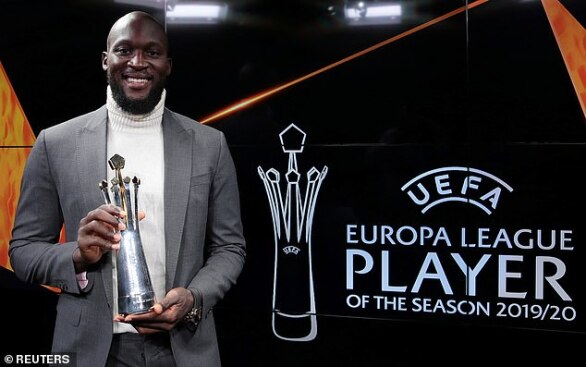 ⭐ Europa League Top Scorer – 2014/15
⭐ Jupiler Pro League - 2009/10 
Harry Kane: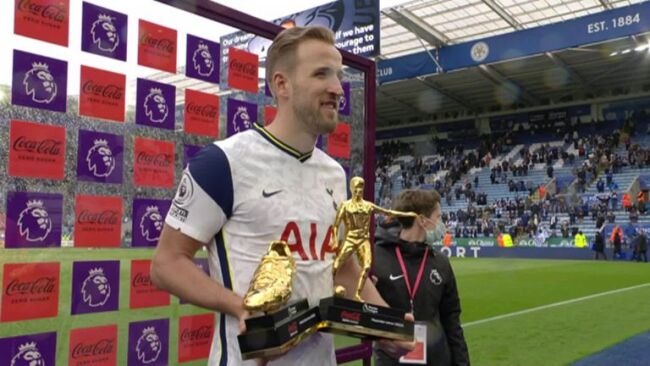 ⭐ Premier League Top Scorer – 2015/16, 2016/17, 2020/21
⭐ FIFA World Cup Top Scorer – 2018