CS:GO Rostermania 2022 | Roster Changes | Astralis | Vitality | Complexity
Since Counter-Strike doesn't have a set transfer window within which teams can buy, sell, or trade players. The Roster changes in CS is more likely to happen after the Majors in CS:GO, which is the ultimate goal for everyone. Organizations want to be there for its prestigiousness. 
After the PGL Major Stockholm, some teams were happy with what they had, but some had underwhelming results in the Major and the few upcoming events near the end of the year. Also, Player contracts are coming to an end, so swaps are unavoidable.
All of this combines for interesting roster changes in CS.
Brazilian Last Dance
The biggest talking point since the end of the Major has been the reported reunion of Fallen and coldzera.
The same outlet claims that Complexity is considering signing the squad with a piece of follow-up news linking fer and fnx to the project.
Former Astralis trio to Vitality
After the quarter-final elimination of Vitality from the PGL Major, there have been reports that the French-Danish merge is on the cards.
Shox, Kyojin, and coach XTQZZZ are reportedly on their way out of the team. Magisk, Dupreeh, and zonic are waiting for their Astralis contract to expire before taking this new challenge in their career.
Evil Geniuses
Despite sticking together and securing a spot at the Major, their form has been horrible throughout the year. 
Evil Geniuses is now down to three members: CeRq, Brehze, and coach daps. oBo and MICHU have become free agents.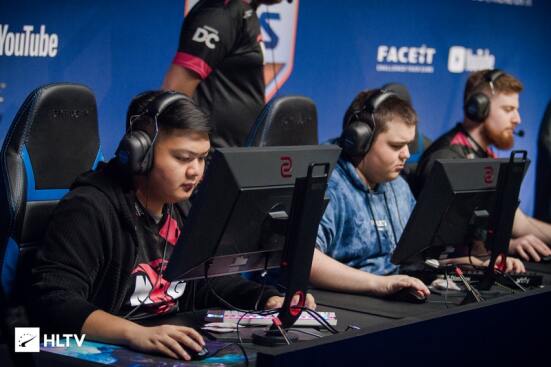 Complexity dissolves their roster
Another team that was ended by not qualifying for the Major is Complexity. poizon was the first one to exit, the news of blameF to Astralis then followed. Ultimately the team is just left with jks and peacemaker as the coach.
Astralis lock-in Danish talent
After a disappointing 12-14th finish at the Major, the organization brought optimism back to Astralis by announcing the signings of k0nfig and blameF.
The four-time Major winner gla1ve will continue his in-game leading duties, who will now be assisted by head coach ave. Meanwhile, reports say Bubzkji is on his way out of his team.
More News related to the roster changes in CS…
smooya makes Fnatic British
floppy returns to CS with Extra Salt
EXTREMUM bench roster
Fer to 00Nation, HEN1 AND LUCAS1 out
rallen and Snatchie go to Anonymo
Spirit to rebuild, mir and chopper exploring options
FunPlus Phoenix discontinue CS:GO division
ropz nears FaZe move
m0NESY to G2 in final stages.
nitr0's Liquid return in final stages
Here is a list of some notable benched players, free agents, those who are reportedly out of their teams, and coaches looking for new opportunities.
Benched
Grim, Stewie2K, FalleN, kennyS, jks, AZR, Liazz, Gratisfaction, BnTeT, Jkaem, SANJI, mir, chopper, sdy, lollipop21k, Thomas, Allu, zehN, STYKO, Maden, Farlig, Emi, chrisJ, mirbit, Tarik, Flusha, Magisk, Dupreeh
Free agents
shox, Golden, HEN1, LUCAS1, SPELLAN, poizon, ISSAA, coldzera, steel, JW, Jackinho, MSL, aizy, NaToSaphiX, RUSH, oBo, stanislaw, MICHU, EspiranTo, ottoNd, kressy, denis, flamie, almazer, bondik, malta, Bubzkji, Kyojin, body, Lucky, Djoko, Ex3rcice, afro, Spongey, Shakezullah, junior, Swisher, Bwills, djay, ben1337, Infinite, PwnAlone, cynic, ap0c, sterling, HaZR, Liki, SaVage
Coaches
zonic, XTQZZZ, Devilwalk, zews, LEGIJA, liTTle, vENdetta, kassad, LETN1