Ezzeldin Bahader,74, creates history by becoming the oldest professional footballer in the world
At the age of 74 years, Ezzeldin Bahader became the oldest professional football player in the world, according to Guinness World Records, breaking Israeli Isaak Hayik's record.
Most people during their older age would barely be able to walk without a stick in their hands. But if a man has a will and desire, anything can be attained regardless of his age. Egyptian footballer Ezzeldin Bahader is living proof that age is just a number even in Sports.
Bahader played his second full match for his team earlier this month on October 6th -- a 3-2 defeat by El Ayat SC. He is a grandfather of six, all of whom were present at the Olympic Stadium in Maadi, Cairo, to cheer him up. He turns 75 on 3 November.
The 74-year-old launched his bid to break the record earlier this year, but his efforts had been postponed due to the coronavirus pandemic which brought to a halt domestic football in Egypt.
"Do not limit your ambitions," Bahader told reporters after the match.
"If there is something you couldn't achieve as a young man, in your youth, with a strong will, you can achieve it any time, regardless of age and the time that has passed."
"My record is 74 years old and 125 days old. I dream of being able to break my own record one more time, just to make the competition a little harder," he said.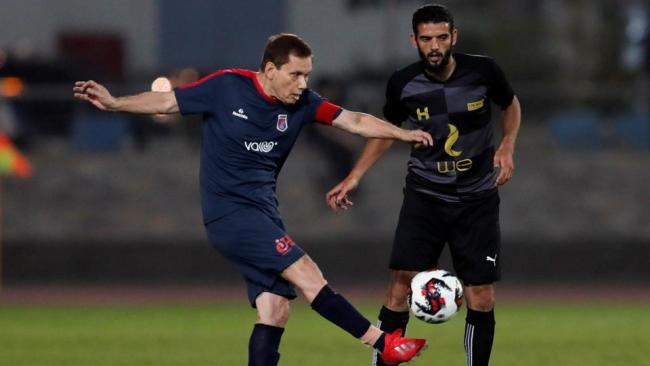 Bahader had never gone pro with football but only recently started writing to clubs to include him and 6th October agreed. He had first told the press that he was 75 years old, claiming that he was merely "rounding off" his age.
The record was previously claimed by Israel's Isaak Hayik at the age of 73 years.
The 74-year-old Egyptian is an inspiration to all people young and old, who has shown that it is the mind that controls the body and not the other way round and that there is no age to fulfill your dreams and passion.
Featured Image Credit: edition.cnn.com