Sportco's 7 Interesting and Lesser Known Facts about Novak Djokovic
With Novak Djokovic shattering records, winning titles as well as the hearts of tennis fans in 2021, Sportco enlists some interesting and unknown facts about the Serbian Champion.  
Interesting Fact #1 Highest prize money
Novak Djokovic has earned the highest prize money in tennis. The 20-time Grand Slam winner recently crossed a whopping $150 million prize money in his career. 
It ($151.87 million) is higher than his great archrivals, Roger Federer ($130 million) and Rafael Nadal ($124 million). The rewards from the sport have definitely increased now when compared to the last few decades. 
Further, the Serb has amassed $6.1 million in prize money this season. Indeed, it is greater than the earnings of the Next-Gen trio of Stefanos Tsitsipas ($2.5 million) and Daniil Medvedev ($2.49 million), and Andrey Rublev ($1.86 million).
Interesting Fact #2 G.O.A.T of Tennis 
Novak Djokovic is aiming to become the first male player to win all major titles that are on offer in the world of Tennis.
Novak Djokovic has won all 4 grand slam titles, ATP Finals, and all the ATP Masters 1000 titles. The Serbian is just a few matches away from winning the Olympics gold singles title. Federer and Nadal too have a stranglehold over the big tournaments. 
However, Roger is yet to win an Olympics gold medal in singles (won silver in 2012). Likewise, Rafa has never won the ATP Finals year-end tournament in his career. He finished twice as runner-up (2010 and 2013).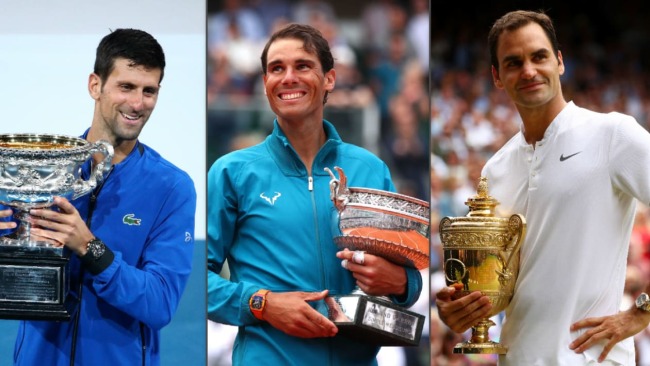 Interesting Fact #3 Calling it quits in 2010?  
Another interesting fact that many fans don't know about the current World no. 1 is that Djokovic contemplated retirement after French Open 2010.
Novak Djokovic suffered a surprise defeat to Jurgen Melzer of Austria in the quarterfinals at Roland Garros in 2010. The 3rd seed was cruising with a two-set lead. 
However, Melzer fought back strongly, taking the remaining 3 sets. The Serb managed to save 2 match points. But he lost a thrilling five-setter in 4 hours and 15 minutes.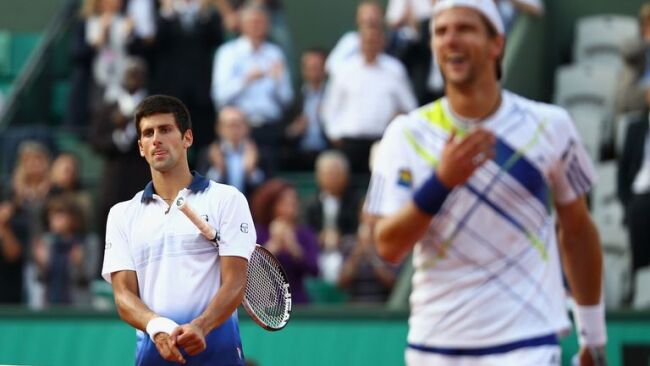 "I cried after being knocked out, it was a bad moment, I wanted to quit tennis, all I saw was black, it was a transformation, because after that defeat I freed myself, from that moment I took the pressure off myself, I started playing more aggressively, that was the turning point," revealed Novak Djokovic in an interview to Sky Sport, Italy in April 2020.  
After that painful loss to Jurgen Melzer, Djokovic has become the most successful player in the last decade. 
The Serbian has won 19 grand slams since 2010. It is more than the combined tally of Federer (4) and Nadal (11).
Interesting Fact #4 Has stopped eating animal-based products
The Serbian's Spiderman-like defense and strength on the court is because of his strict plant-based food diet. Novak Djokovic does not have allergies to any product now. He also recovers from injuries quickly.   
The Serb does not consume dairy products, gluten, red meat, and refined sugar. However, he is still not a pure vegan. The World number 1 follows this diet daily (hot water, lemon, celery juice, superfoods like fruits, green smoothie, quinoa salad, millets, and sweet potato)
Dr Igor Cetojevic changed Djokovic's diet in 2007 after seeing the Serb struggle on the court due to allergy issues and mild asthma. Interestingly, Djokovic does not want to label himself as a vegan as he feels the term can be misinterpreted and misused. 
Interesting Fact #5 Owns a restaurant in Monte Carlo
Continuing his love for food, Novak Djokovic opened his own restaurant in Monte Carlo in April 2016. The Serb resides there during the off-season. "Eqvita". The Serb's role as a foodpreneur is probably because his parents, Srdan Djokovic and Dijana Djokovic own a few restaurants in Serbia.
Eqvita offers customers a plant-based food diet with different kinds of cheesecake, pasta, porridge, salads, soups, and sweets. 
Novak's favorite dish is raw vegan zucchini lasagna mixed with cashew ricotta and red pepper marinara. 
Interesting Fact #6 Multi-Lingual Novak
Not many know that Novak Djokovic an speak 11 different languages  Having travelled extensively on the ATP Tour, Djokovic is a polyglot. 
Apart from his mother tongue Serbian and English language, the Serbian legend is proficient in Arabic, Chinese, French, German, Italian, Japanese, Portuguese, Russian, and Spanish. He also entertains his fans by speaking a few lines from different languages after winning a match.
Interesting Fact #7 42-match unbeaten streak
Novak Djokovic is on a 42-game winning streak at the Wimbledon and Australian Open.
Novak Djokovic's last loss in the Australian Open was to the South Korean Hyeon Chung in 2018. He succumbed to a straight-set defeat in the 4th round. 
However, that loss has made him unstoppable in Melbourne Park now. He clinched 3 titles in a row (2019 to 2021).
Similarly, his last defeat in Wimbledon was in the quarterfinals in 2017. He retired hurt against Tomas Berdych after trailing 7-6 2-0. Since then, the Serbian has remained unbeaten at SW19. He claimed a hat-trick of titles (2018, 2019, and 2021) by winning 21 matches consecutively.
Related Article: Novak chasing Gold