The five most challenging Formula One circuits
Formula One is undoubtedly one of the very best sports out there, with its unique concoction of skill, craftsmanship and exceptional concentration. We take a look at the most challenging circuits.
5. Spa Francorchamps, Belgium
This track is a brilliant circuit in its own right. Having already been cut down by big margins over the years, Spa Francorchamps is still the longest circuit in the F1 calendar, and with its many high speed corners and infamously inclement weather, it's definitely one of the most watched races of the season. Its highlight is the iconic Eau Rouge corner, where drivers are forced to tackle quick turns without releasing the throttle if they are looking for a quick finish. Michael Schumacher has six victories here.
4. Suzuka Circuit, Japan
A staple of the Gran Turismo driving games, the Suzuka Circuit is one of the best known around the world. Famous for being difficult for overtaking, as we've seen in the Senna vs Prost world championship-deciding collisions, Suzuka is also infamous for the fatal incident which claimed the life of Moto GP star Daijiro Kato. The most successful driver in the history of this challenging course is Michael Schumacher with six wins.
3. Silverstone, Great Britain
The undisputed home of British Motorsport and the site of the first ever world championship Grand Prix in 1950, this is a historic circuit, despite its dimensions having been reconfigured many times since its inception. Known for its high speed corners and significantly lower need for braking than other courses, Silverstone is an eye-catching fixture always. Schumacher is not the most decorated driver here, with that honour being shared between Lewis Hamilton, Jim Clark and Alain Prost, both with five victories.
2. Marina Bay Street Circuit, Singapore
Famous for being a night race that enjoys the love of spectators, the Singapore Grand Prix circuit is challenging due to its tight turns and difficult navigation. The facilities are state-of-the-art, the backdrop of the Singaporean city is absolutely stunning, and the grandstands are always packed to the brim. Even though the drivers don't seem to enjoy it much, the spectators certainly do. Lewis Hamilton tops the list of winners with four victories.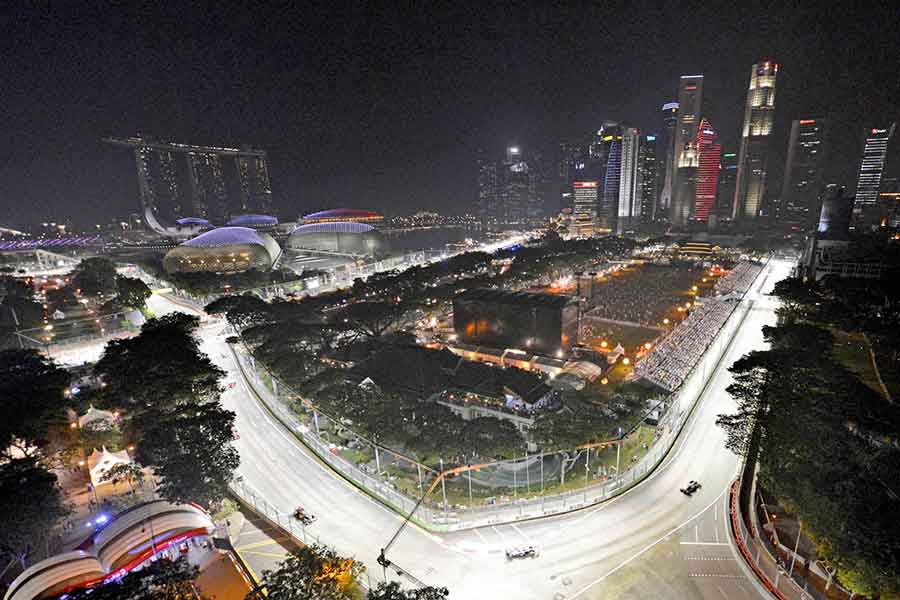 1. Circuit de Monaco, Monaco
One of the most interesting races on the calendar, with very little possibility for overtaking, the principality's winding circuit prompts drivers to slow their engines down. Therein lies the beauty of the circuit however, as the tight corners and turns are a welcome change from the repetitive straight stretches of others, requiring immense concentration and handling prowess. With the increase in size from Formula One cars of old, it's only become more difficult for modern day drivers. Brazilian Ayrton Senna, one of the all time greats, holds the record for the most wins here, with six victories.