Sportco Premier League Legends Series: Frank Lampard
Frank Lampard has been one of the greatest players for Chelsea Football Club and also for English football. One of the most coveted legends of the game who is now turned into a full-time manager, Lampard has come a long way. 
Recently, the former Chelsea legend was inducted in the Premier League Hall of Fame. Hence, we take a detailed look at Frank Lampard and his journey as a player and as a manager.
| Player Profile | Frank Lampard |
| --- | --- |
| Date of Birth | 20th June 1978 |
| Height | 6'00" |
| Position | Center Midfield (CM) |
| Special Skills | Long-range shooting & finishing |
| Preferred Foot | Right |
How it Began
Frank Lampard embarked on his playing career in 1995 at West Ham United, a club which his father represented as well. Lampard was then loaned to Swansea City for that season and a season later, the London boy returned to reunite with the Hammers.
After catching the eyes of numerous scouts, Frank Lampard was signed by another London club, Chelsea, in 2001 for £11 million. 
Frank Lampard committed himself to Chelsea and despite several offers on the table, he stayed at Stamford Bridge for over 12 years.
Another major influence for Lampard's growth as a professional was because he was managed and nurtured by some of the best managers in Football, which include Harry Redknapp, Jose Mourinho, and Carlo Ancelotti.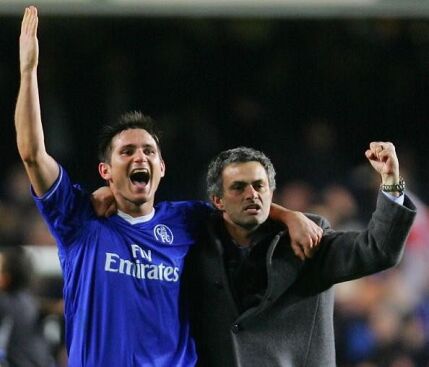 After the arrival of the 'Special One' at Stamford Bridge in 2004, Frank Lampard's career transformed completely as he won back-to-back titles under Jose Mourinho. That season at Chelsea (2004-05) is still considered by many as Lampard's best season so far.   
However, in 2014, Frank Lampard decided to leave Chelsea and joined the Cityzens and Premier League rivals, Manchester City.
After an underwhelming season at the Etihad, Lampard left the English top-flight to enjoy a season in the Major League Soccer (MLS), where he represented New York City.
International Career
As an England International, Frank Lampard was one of the most influential players in a star-studded England squad that boasted the likes of David Beckham, Paul Scholes, Rio Ferdinand, John Terry, Steven Gerrard, Micahel Owen, and Wayne Rooney. 
Frank Lampard made his England debut in 1999. For England, Lampard has donned 106 caps, firing 29 goals.
Lampard featured in three World Cups for England (2006,2010, 2014) and also in Euro 2004. But what people don't know is that he was also in contention for Euro 2000 and the World Cup 2002 but wasn't selected due to unspecified reasons. 
Lampard was England's most prolific man from the spot, firing nine goals from penalties.
In 2015, Lampard was also awarded as an OBE (Order of the British Empire) for his vital contributions to football. 
Frank Lampard: Statistics
Frank Lampard scored only once in 11 appearances during his loan at Swansea City.  He then went on to score 39 goals in 187 displays for the Hammers before he reached his prime years and scored 211 goals in 648 appearances for Chelsea.
| Club | Matches | Goals |
| --- | --- | --- |
| West Ham | 187 | 39 |
| Chelsea | 211 | 648 |
| Man City | 38 | 8 |
| New York City | 31 | 15 |
The former Chelsea legend also scored eight goals during his time at Manchester in 38 displays, and 15 goals over two seasons for New York City in the MLS.
Frank Lampard conjured up 150 assists for Chelsea during his career at the London club and is also the 4th highest assist provider in the Premier League.with 102 assists.
Frank Lampard: Style of Play
Frank Lampard was traditionally a box-to-box midfielder but he could also feature himself in the second striker role. Lampard's versatility was immense as he could also play as a deep-lying playmaker. 
The Chelsea No. 8 boasted great stamina as he could cover the field up and down for the whole 90 minutes and this quality of his was one that procured him the edge over his other counterparts.
Frank Lampard was also very sharp with his game reading skills and his positioning in the box was often very accurate. His shot accuracy was on point, which was the reason he could score so many goals from midfield. 
The most unique thing about Lampard's playing style was the timing of his runs inside the opposition half. He was always at the right place at the right time. 
Apart from scoring from open play at Chelsea, Frank Lampard was deadly from set-pieces, be it direct free-kicks or a penalty.
Franky Lampard was also a great passer of the ball, long balls, short-passes, or through balls, he had a wide range in his passing ability.  
Frank Lampard: Managerial Career
In May 2018, Frank Lampard was appointed as the Derby County boss who were playing in the Championship. His notable feats included a 2-2 draw at Old Trafford followed by knocking Manchester United from the EFL Cup on penalties.
In his first season as Derby boss, he helped the side to reach the Championship playoffs after they finished sixth. After a spectacular comeback against Leeds in the playoff semi-final, Derby County and Lampard lost to Aston Villa in the final 2-1.
After the season's conclusion, Frank Lampard was rumored to take charge of Chelsea who had a vacant manager spot. Following the buzz and the reaction to the rumors, Lampard became the Chelsea boss on 4 July 2019.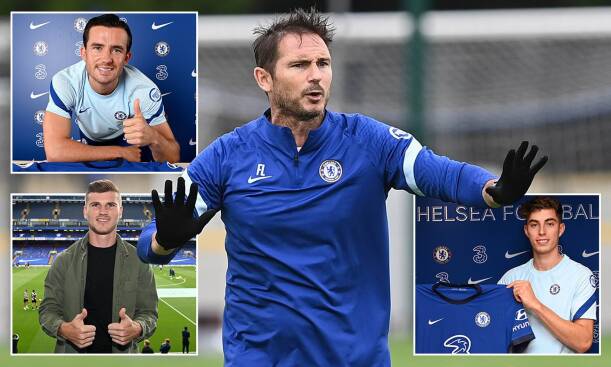 With this contract, Frank Lampard became the first English manager to manage Chelsea in over two decades. Frank Lampard finished fourth with Chelsea in the Premier League and also lost the FA Cup final to Arsenal.
Following Chelsea's transfer ban was lifted, Chelsea spent over £200m and roped in players like Hakim Ziyech, Kai Havertz, Timo Werner, Ben Chilwell, and Edouard Mendy.
However, Chelsea's form dropped massively and the club went as low as to the ninth position in the table and consequently, Frank Lampard was sacked as Chelsea manager.
Some reports also say that Frank Lampard had fallen out with some of the players and members of the Chelsea staff. However, with Roy Hodgson's departure, Lampard is considered to be the ideal replacement to take the club forward.
Frank Lampard Managerial Stats at Chelsea
Matches
Wins
Draws
Loses
Win %
84
44
15
25
52%
Frank Lampard Major Honors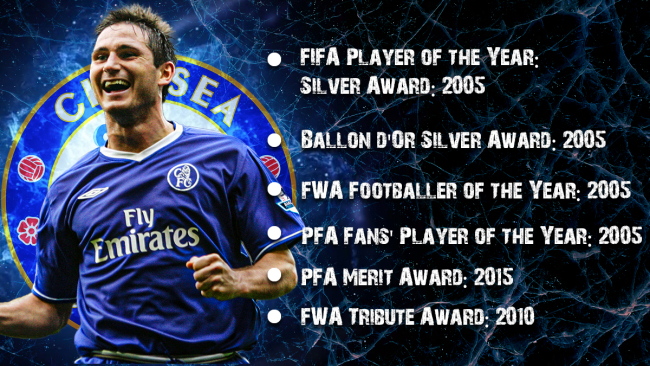 ★ Premier League Titles: 2004–05, 2005–06, 2009–10
★ FA Cup: 2006–07, 2008–09, 2009–10, 2011–12
★ Football League Cup: 2004–05, 2006–07
★ FA Community Shield: 2005, 2009
★ UEFA Champions League: 2011–12
★ UEFA Europa League: 2012–13
★ FIFA Player of the Year: Silver Award: 2005
★ Ballon d'Or Silver Award: 2005
★ FWA Footballer of the Year: 2005
★ PFA Fans' Player of the Year: 2005
★ Premier League Player of the Season: 2004–05
★ Premier League top assist provider: 2004–05, 2008–09,2009–10
★ PFA Team of the Year: 2003–04 Premier League, 2004–05 Premier League 2005–06 Premier League
★ FIFPro World XI: 2005
★ UEFA Midfielder of the Year: 2008
★ England Player of the Year: 2004, 2005
★ UEFA European Championship Team of the Tournament: 2004
★ UEFA Europa League Final Fans' Man of the Match: 2013
★ Chelsea Player of the Year: 2004, 2005, 2009
★ Premier League 20 Seasons Awards
★ Premier League 500 Club
★ Globe Soccer Awards Player Career Award: 2015
★ Outstanding Contribution to London Football: 2017
★ Premier League Hall of Fame: 2021