Player Analysis Series #1 Hakim Ziyech
Sportco begins its Player anaylsis series with Chelsea's new summer signing, Hakim Ziyech. We take a look at the Morrocon International's ability, stats, and weakness
Player: Hakim Ziyech 
Current Club: Chelsea
Position: Right Attacking Midfielder
Market Value: €40M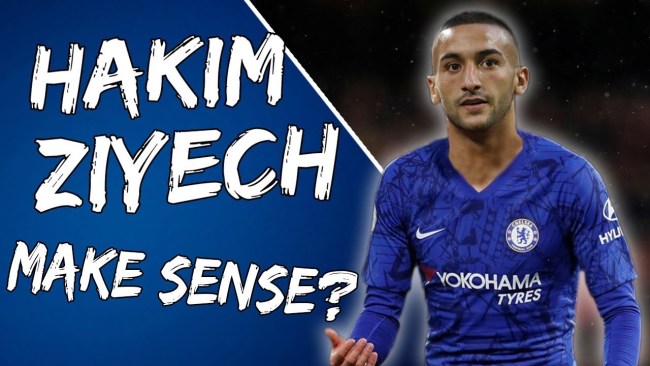 Chelsea were one of the busiest sides in the transfer window this summer. Frank Lampard has assembled a completely new look Chelsea this season.
The transfers in include Timo Werner, Kai Havertz, Edouard Mendy, Thiago Silva, and Ben Chilwell in the list of arrivals. However, the most intriguing out of the lot is Hakim Ziyech who scored his maiden Premier League goal and set one too. 
How it began
Chelsea were struck with a transfer ban last season which was then waived off in the January transfer window. The Ajax midfielder was the first addition Frank Lampard decided to make to his young squad and everyone is finally witnessing his impact in the games. 
The Premier League side paid €40 million for the former Ajax player and it clearly looks like a bargain. 
One of the biggest reasons why he was signed was his performance against the Blues in last season's Champions League at Stamford Bridge. The game was one of the best in the competition and the scoreline was 4-4.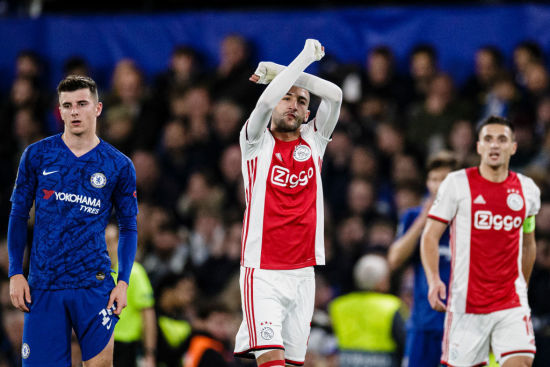 Statistics
 At Amsterdam, Ziyech was involved in 89 goals, firing 38 for himself and setting up 51 for his teammates. The youngster created 421 chances and that is 134 more than the next in line player.  
In the 2018-19 season, Ajax were at their best as they made it to the semi-finals of the Champions League and the Chelsea player had a huge role in it. 
He created 24 chances in 11 appearances, which is three less than Lionel Messi and ten more than the Egyptian, Mohamed Salah. The 27-year-old produced the most shots on goal last season (85) and only Dusan Tadic had more assists (14 compared to Hakim's 13).  

Versatility
Even though Ziyech has done so much as a winger, his best position is still considered as a no.10. The Moroccan also played the false nine role very well and his transition alongside Dusan Tadic was really commendable. 
Ziyech is not a typical winger but a player who loves to operate from the wide spaces. Even as a central player, he is capable of dictating games like a traditional playmaker and that is what makes him special. 
His crossing is perhaps the best in Chelsea's current line up except maybe Ben Chilwell, who is a proper left-back.  
Weaknesses
Call it a weakness or maybe not, Ziyech was basically roped in as an Eden Hazard replacement. However, the 27-year-old is not the best at defending. 
Not that Hazard was great, but the Real Madrid man had enough experience of the league to make his interceptions, something Ziyech will have to learn and adapt as soon as he can. 
With his pace, it gets easier to learn but it could affect his performance while attacking. Ziyech should take time to assimilate but will have to do more work than what he did at Ajax as there's no competition like the Premier League, where every game is of a level you would not expect very often. 
featured image credits- youtube.com