Greatest Barcelona Players: Legends who defined an era - Top 10 List
Barcelona has produced some of the most greatest and decorated football players that spanned over decades; with their heroic performance, they made Barcelona one of the greatest clubs in Europe. 
Barcelona is arguably one of the biggest clubs in world football. From its playing style to trophies to rich history and culture. The club has demonstrated its art of playing football in Europe; throughout the century, Barcelona has developed some magnificent players who took the club to extraordinary heights. 
In the process, Barcelona unleashed a legend out of them. We will have a look at those legends who made Barcelona one of the prestigious clubs in Europe. 
However, some of them have retired, a few of them still playing and earned many accolades throughout their career and established themselves at Barcelona. Without much ado, let's have look at the top ten greatest Barcelona players who have achieved the club's legendary status. 
Greatest Barcelona Players #10 Gerard Pique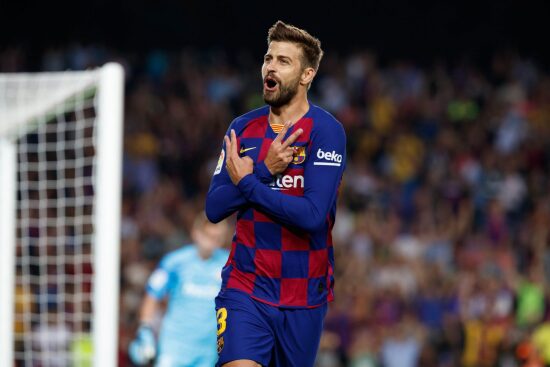 To kickstart our list of the Greatest Barcelona Players, it's Gerard Pique at No 10. Pique is one of Barca's promising defenders, and he plays as a centre-back; he been considered one of the most consistent centre-back with the ball.
His great strength and height bring the character to the game, this mentality helped him meet the (moderate) expectations and become an undisputed starter by the end of the 2008/2009 campaign.    
Pique helped the team win trebles twice under Pep Guardiola and Luis Enrique's managerial career and is the only one of four players to win the Champions League two years in a row with different teams. 
Greatest Barcelona Players #9 Rivaldo         
At Barcelona, Rivaldo was known for his power, skills and as a leading goal-scorer. He was Barcelona's valuable midfielder with excellent dribbling skills. At Barcelona, he played two roles, an attacking midfielder and a second striker on some occasion, and he also played as a winger.
In his five seasons at Barcelona, the Brazilian World Cup Winner made 235 appearances and scored 130 goals; he is the club's ninth-highest goal-scorer. Rivaldo's hattrick against Valencia in the UCL and the last goal, which he scored a 20-yard bicycle in a dying minute, was rewarded the greatest hattrick ever.  
During his five-year span at the club, he won the 1998 and 1999 La Liga and the 1998 Copa del Rey.
Greatest Barcelona Players #8 Samuel Eto'o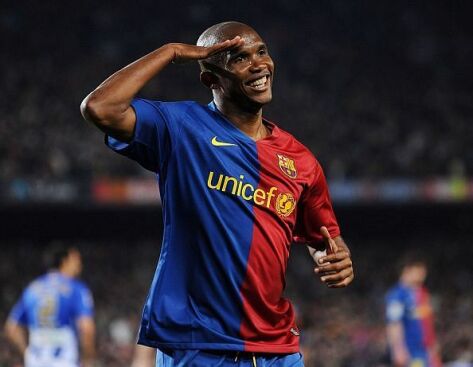 During his time at Barcelona, Samuel Eto'o was one of the most lethal strikers the club ever had. the Cameroonian forward, in five seasons at the Nou Camp, scored over 130 goals; won three La Liga titles; he was the first African to become the record holder for the most number of La Liga appearances.
Eto'o was one of Barcelona's prominent strikers, his ability to finish from tight spaces and dribble past 2-3 defenders. 
The Cameroon international was a key member of the Barcelona attack alongside Ronaldinho and later part of a deadly front three of Lionel Messi and Theirry Henry under Pep Guardiola, which saw him win the 2006 and 2009 Champions League, and scored in both the finals, becoming the second player in history to score in two UCL. With his accolades he was named twice in FIFA FIFPro World XI in 2005 and 2006. 
Do you feel Samuel Eto'o is extremely underrated and deserves a higher position in our list of Greatest Barcelona Players?
Greatest Barcelona Players #7 Dani Alves 
Dani Alves has been regarded as one of the greatest right-backs and defender in European competitions, with nine European medals equalling Paolo Maldini on the all-time list. 
The Brazilian joined Barcelona in 2008 from Sevilla for a transfer fee of 32.5million euros, making him the third-most-expensive defender of all-time. 
During his career at Barcelona, Dani Alves won two trebles and helped the club win numerous trophies.  He has won 41 trophies in his football career, the most by any football player.  
Barcelona could never find his able replacement after his departure. He was the best right-back Barca ever had. Most of the times he assisted Messi and made a great partnership with him on the pitch. 
Greatest Barcelona Players #6 Carles Puyol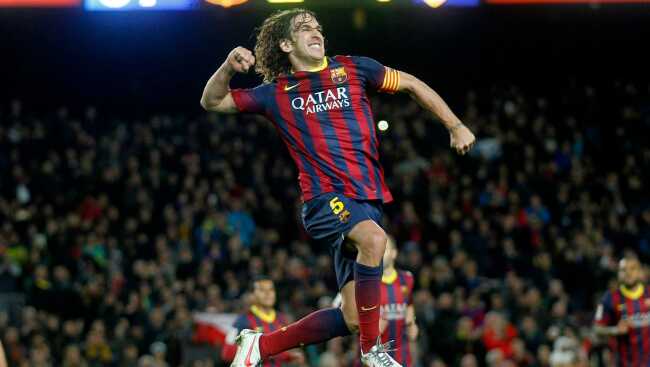 A warrior at heart, Carles Puyol is the most decorated defender of Barcelona; he played his entire career at Barcelona as a central defender. With his astute leadership and defensive qualities, he garnered one of the best captains and defenders in football history.
During his spell at Barcelona, he won 18 major club titles, including six La Liga trophies and three Champions League trophies.
Puyol captained the club from August 2004 until his retirement in 2014 and is the longest-serving captain in Barcelona history. Puyol is the third player to make the most appearance for the club after Xavi and Messi (593). The former Barcelona earns a rightful place on the No. 6 spot on our list of the Greatest Barcelona Players of all time.
Greatest Barcelona Players #5 Xavi
Talking of the Greatest Barcelona Players of all time, one cannot look beyond this pass master. Xavi is regarded as one of the most remarkable midfielders known for his excellent vision, ball retention and positioning. Xavi first made his debut in 1998 against Mallorca.
He played a total of 767 official games for Barcelona and scored 86 goals. Xavi is the only player to play 150 European and Club World Cup games combined. With Barcelona, he has won eight La Liga titles and four Champions League titles.   
With his phenomenal career at Barcelona, Xavi was the midfield specialist; he used to be very comfortable with the ball under pressure and control the entire midfield alongside Iniesta. With his prowess, he was among the third player in the 2009 FIFA World Player of the year, followed by the third-place award, the FIFA Ballon d'Or, in 2010 and 2011. 
In 2011, he was runner-up to Lionel Messi for the UEFA Best Player in Europe Award.
Greatest Barcelona Players #4 Andres Iniesta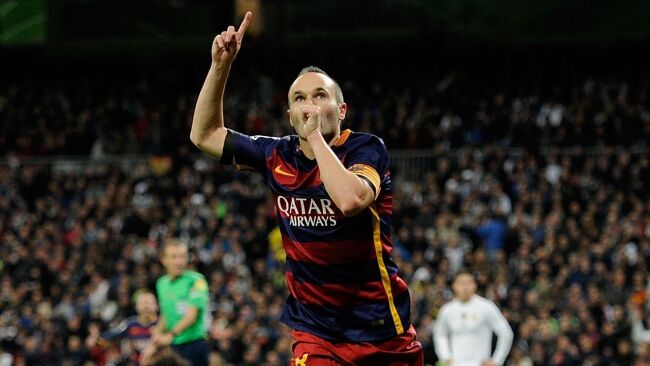 At an early age, Andres Iniesta made an impressive impression in his first-team debut in 2002. In Barcelona, he was considered one of the best players of this generation and the most outstanding midfielder of all time.
Iniesta was the pivotal player of the club and won two historic trebles in 2009 and 2015. With Barcelona, he won 35 trophies, including nine La Liga and four Champions League titles, making him one of the most influential midfielders in the club. 
The World Cup winner has been named nine times in FIFA FIFPro WorldXI and has been nominated in the UEFA team of the year six times. 
Iniesta won the UEFA Best Player award in 2012 and was named twice in the IFFHS World's best playmaker in 2012 and 2013. Iniesta was runner-up against Lionel Messi for the 2010 FIFA Ballon d'Or and came third place in 2012. 
The list would not have been complete without this little midfield magician.
Greatest Barcelona Players #3 Ronaldinho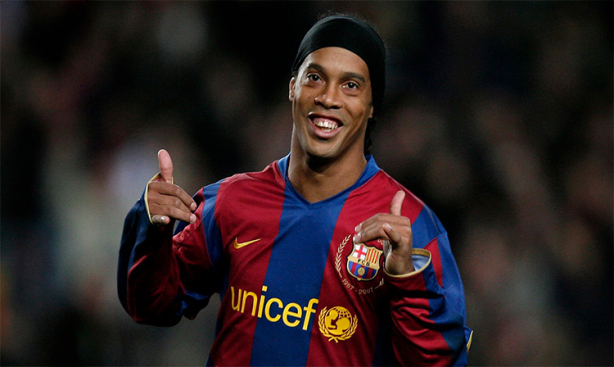 With highly skillful play and creativity, Ronaldinho could dribble past 3-4 defenders using tricks, body feints, and no-look pass accuracy. He was considered one of the fascinating players of this generation. 
Ronaldinho was the main reason behind Barcelona redemption in the early 2000s, after years of poor form and going trophyless every season. Ronaldinho signed Barcelona in 2003, it was Barca's one of the greatest signing. The Brazilian helped Barcelona won two La Liga titles and 2005-06 Champions League in their first in fourteen years. 
Winning the Ballon d'Or and FIFA World Player of the year award. Ronaldinho earned many accolades in his career; he was nominated in the UEFA Team of the year, FIFA World XI three times, and was named UEFA Club Footballer of the year in the 2005-06 season. 
Ronaldinho set the bar so high in Barcelona's history books that no players could emulate it in years to come. Hence, Ronaldinho's immense contribution to Barca earns him a third-spot on our list of Greatest Barcelona Players.
Greatest Barcelona Players #2 Johan Cruyff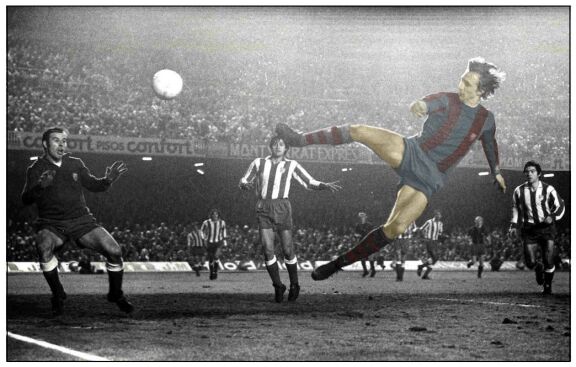 Johan Cruyff signing for Barcelona was a world record transfer fee at that time; Cryuff was bought by Barcelona for six million. Cruyff started his reign at Barcelona by helping them win La Liga for the first time in 1960. 
A New York Journalist wrote that Cruyff had done more for the Catalan people in 90 minutes than many politicians in years.  
Johan Cruyff was voted European player of the century in 1999 by the international federation of history and statistics, was the runner up in World player of the century, though Pele was voted first. 
He was included in the World team of the 20th century in 1998 in 2004; Cruyff was named in the FIFA 100 list of the world's greatest living players. 
Return as a manager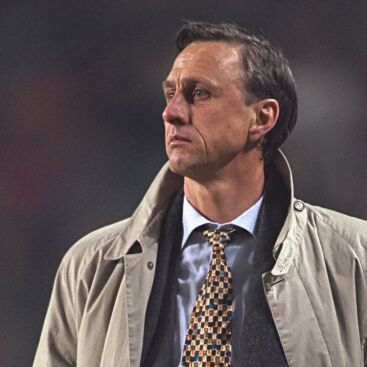 However, Cruyff returned to Barcelona as a manager, and he established himself as one of the most excellent managers in football. He took over as a manager in 1988. During that time, Barcelona was in severe crisis and debt. In Cruyff legacy, he transformed the club into a permanent powerhouse of La Liga and European club football.
He inspired the club to win two La Liga titles and put a dent to rivals Real Madrid's dominance (1960-1980). Under him, Barcelona won four consecutive La Liga titles and their first-ever European cup. 
They also won a Copa del Rey in 1990, the European Super Cup in 1992 and three Supercopa de España trophies. Bagging 11 trophies made Cruyff the club's most successful manager and the club's longest consecutive serving manager, served for eight years. 
The Dutchman's amazing contribution to the Catalan giants earns him a well-deserved runner-up spot in our list of top 10 Greatest Barcelona Players.
Greatest Barcelona Players #1 Lionel Messi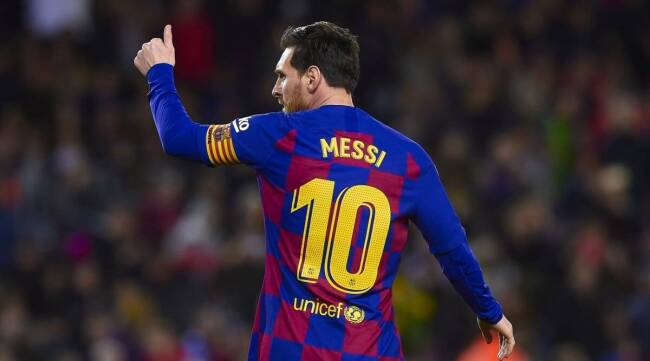 Words would not be enough to describe Lionel Messi. The number of records he has broken, goals he has scored, trophies and awards he has won is simply out of this world. 
Lionel Messi has been a Barcelona prodigy for a decade, and over the years, he has won a club-record of 33 trophies and a plethora of individual awards. 
His presence on the field gives his teammates confidence; his impact on the field is magnificent. Messi has many qualities, from goal scoring to playmaking, and dribbling past 5-6 players at once. 
He is the only footballer and a sports athlete to win the Laureus Sportsman of the year award in 2020. Messi is the only player to make the most appearance for the club, surpassing the Xavi record to reach 768 appearances.
Lionel Messi is the living legend of Barcelona and hence, is on top of our list of the greatest Barcelona legends of all time.