Klopp is a better manager than Guardiola: Paul Merson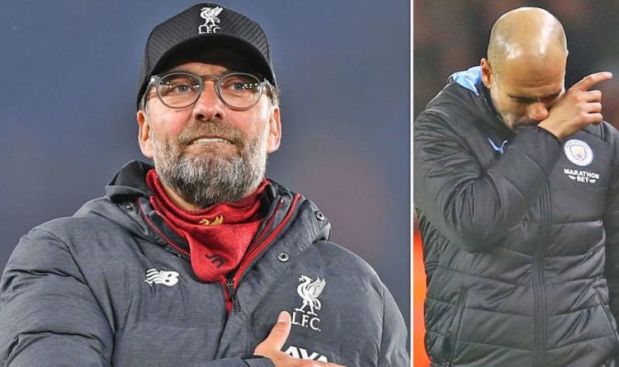 Arsenal legend Paul Merson reckons Jurgen Klopp is a better manager than Pep Guardiola as he has been able to do more for Liverpool than Guardiola has done for Manchester City despite spending much lesser money.
Guardiola arrived in England a year after the German and has already won City five major trophies, which includes two Premiership titles. 
The former Borussia Dortmund manager, on the other hand, has guided the Reds to the Champions League glory, but he is yet to win the Premier League.
According to Merson, Klopp is the kind of manager you can put in charge of a third division club like Rotherham United and he will take them to the Championship and further to the Premiership, but you can't expect the same from Guardiola.
For Guardiola to be successful, you need to spend money. You need to give him the budget to sign big players.
"He is beating Guardiola even though he hasn't spent anywhere near as much money. That's what makes him the best. The German could take Rotherham through the divisions and make them a Premier League club, given time." Merson wrote for Daily Star.
"Guardiola can't do that. He needs £80m or £90m players to make his system work. Klopp doesn't. It's a massive achievement, what he's built." Merson further added.
The numbers back Merson's claims as Liverpool's net spending since Klopp has taken over is  £415 million lesser than City's net spending in the same duration.
But, the fact is Guardiola hasn't won just at City. He has won league titles everywhere he has gone and he has done it back to back too.
He has gone to the big teams and it has helped as he has had good players at his disposal, but to deliver back to back league titles in Spain, Germany and particularly in England is not an easy task at all. 
Cover image credits: Express