Frank Lampard not amused with Jose Mourinho's Conte dig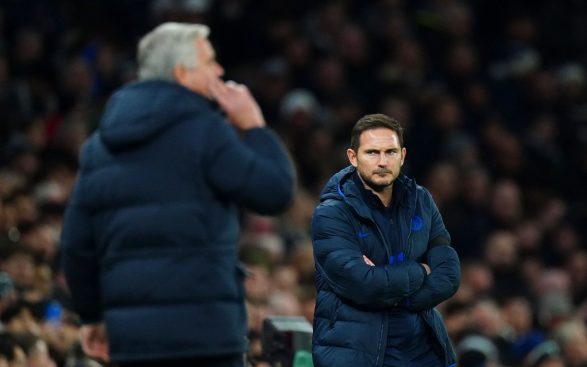 Frank Lampard doesn't think he copied Anotnio Conte's coaching style in the Premier League fixture against Tottenham as suggested by the Spurs manager Jose Mourinho after the game.
After losing the London derby 0-2, Mourinho said one of the reasons why the Blues were able to perform so well was because they were familiar with the formation. 
It's the same formation, which was introduced by the club's former manager Antonio Conte. They have been playing with this formation for the past couple of years.
But, Lampard was in total disagreement with his counterpart.  According to Lampard, quite a few Chelsea players, who played in this game, were not part of Conte's team. How can they be familiar with this formation?
And, just because the formation on the pitch was 3-4-3, it can't be concluded that it was a clone of Conte's formation. If that's how it goes, everybody will be cloning everybody because there are various different coaches who use the same formations.
It's about how the plan is delivered to the team, how the players understand the plan and how they execute it against a certain opposition on the pitch.
Lampard insisted when he thought about that formation, he was not thinking if the players were comfortable with it. The question in his mind was if it was the right formation, which would solidify his team's defense and simultaneously, would also give them the opportunity to be penetrative upfront.
'It's not as simple as if you play 3-4-3 you're cloning somebody else, otherwise, we'd all be cloning each other. It was more a question of "Can this system help us defensively and offensively against Tottenham and the way they play?" Lampard said in the post-match press conference.
"It was my choice to play it, not to do with whether players understand it." Lampard further added.