Top 3 must-owned FPL assets at the moment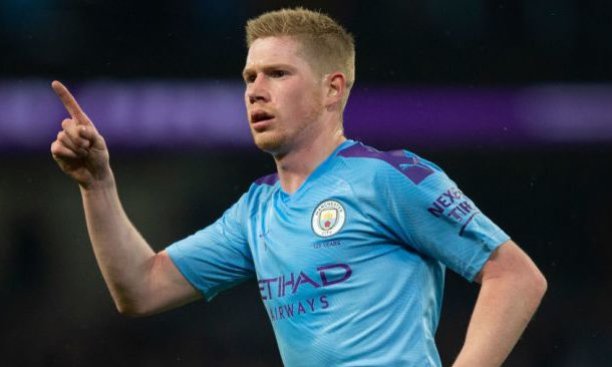 FPL is in the final stage of the season. It is the time period that will decide where you will finish by the end of the season, whether you will make it to top 10k or lag behind and hope for the top 1 million finish.
The teams are almost set for the last leg and chips like Bench boost and Free hit are about to come out. 
Since only 11 game weeks are left, managers definitely get a brief idea about all the players that are doing well this season and are must-owned.  
These are the players that you need to have in the team just to cancel out your opponents. These players are not going to give to huge rank jumps because these are owned by almost all the active managers but are just needed to make sure you don't get behind too much. 
Let's look at such 3 players that are must-owned players. 

#1. Kevin De Bruyne (£10.8m)
FPL managers got Kevin De Bruyne in their team at the start of the campaign without giving it a second thought, but if they were not sure about him, they thought about it for a couple of days and then they got him in.
Going without De Bruyne this season is like going to a war without your deadliest weapon. 
He is on fire at the moment. In the last five game weeks, he scored a total of 28 points, which doesn't sound much but were against some very tough opponents like Tottenham Hotspur and Leicester City. 
He has some tough fixtures coming up, but he has shown that he is fixture proof and can score big hauls against any opponents. 
Moreover, he is one of the few Manchester City players who is nailed on to start every game. There is a reason why he is the most owned player in FPL at the moment. 
#2. Mohammed Salah (£12.8m)/ Sadio Mane (£12.3m) 
It is difficult to own both Salah and Mane as it will cost more than 25% of your total budget, but you can own at least one of them. 
Both are firing with all their cylinders and are not looking to stop at the moment. Ever since coming back from injury, Mane has scored in both the game weeks.
Salah, on the other hand, scored 26 points in the last three game weeks including a 16-point haul against Southampton. 
Right now, there is a huge difference in the ownership of Salah and Mane but that's because Mane got injured in game week 24 and was out for a while. 
Before that, both were of the same price and Mane actually had higher ownership at that time. 
Honestly, you could go with either one of them and you will get good results, but I think going with Mane will prove more beneficial at the moment as he is a bigger differential captaincy option.  
#3. Trent Alexander-Arnold (£7.7m) 
Apart from being the best right back in the league, Trent Alexander-Arnold is the best defender in FPL as well. 
He is probably the only defender whom you can captain every week expecting attacking returns. In the last three game weeks, he has scored a total of 23 points including a 10-point haul against West Ham last weekend. 
Liverpool has a great run of fixtures, so owning him is a no-brainer. Trent is the most-expensive defender, but he is worth every penny of it. 
Cover image credits: Twitter