Can Jose Mourinho lead Tottenham Hotspur to glory?
Within few hours of sacking Mauricio Pochettino, Tottenham marked the return of Jose Mourinho back to the Premier League in the most sensational way. 
Football fans all over the world have expressed their surprise and shock over Spurs' Chairman Daniel Levy's decision to appoint the former Chelsea and Manchester United manager as the club's new coach.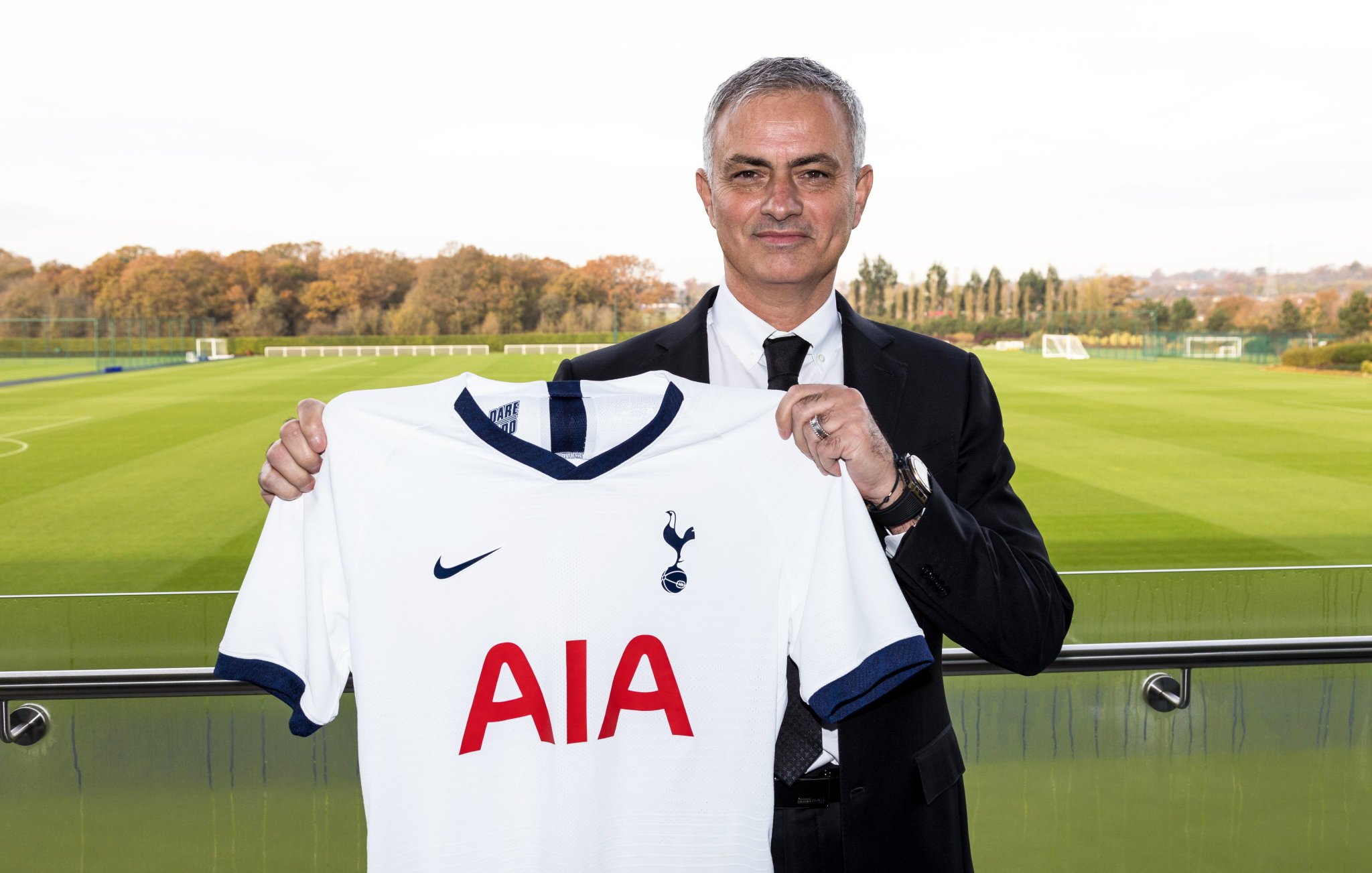 The Portuguese has penned a deal that goes on till the end of the 2022-23 season and he is entrusted with the task of bringing the club to glory. 
Jose Mourinho has conducted his first training session on Wednesday and the upcoming fixture will be a tough test for him as he faces West Ham at the London Stadium and this has doubled the expectations.
Mourinho is no stranger to London as he had two spells at Chelsea, winning three Premier League titles in the process. Upon the arrival of the 'Special one', Joao Sacramento from Lille has joined the backroom as his assistant with a host of other new faces.
But this decision by the Tottenham hierarchy has however created an animosity among some fans and they have expressed their displeasure as they doubt the new coach's footballing philosophy and player management.
Daniel Levy has also expressed his respect for Mourinho and took a moment to have a say on him:
 "In Jose we have one of the most successful managers in football. He has a wealth of experience, can inspire teams and is a great tactician. He has won honours at every club he has coached. We believe he will bring energy and belief to the dressing room."
Mourinho is glad to be at Spurs and has said that:
"I am excited to be joining a club with such a great heritage and such passionate supporters. The quality in both the squad and the academy excites me. Working with these players is what has attracted me."
Tottenham are currently struggling in the Premier League and they are now in the 14th position in the table with 14 points. With an experienced manager like Mourinho, the 'Lilywhites' can find themselves right back on track.
Mourinho's high defensive strategy with counter-attacking football will surely make a difference at Tottenham and this move appears more promising than ever.
Cover Image Credits: Getty Images