Will the NBA pre-season games change the basketball culture in India?
The National Basketball Association (NBA) made its long-awaited debut in India, with the inaugural two pre-season matches being played between its teams Indiana Pacers and Sacramento Kings in Mumbai at the Dome, SVP, NSCI stadium on October 4 and 5. 
It provided an opportunity for Indian fans and basketball stakeholders from across the country to feel the excitement of the live NBA experience in person. 
Commenting on the trend of a growing interest in India in basketball and a thriving sports culture among the young, Diane Gotua, Vice President of Global Business Operations, NBA, had the following to say:
"NBA India plans to capitalise on this opportunity to build a strong fanbase over time. We will continue to invest behind the Jr. NBA programmes in partnership with Reliance Foundation. We will enhance our various content offerings through increase localised content initiatives."  
Once the NBA opened its first office in India (Mumbai) in 2011, the pace of the game's growth in the nation took a massive boost. Importantly, Vivek Ranadive became the first Indian-born person to become a majority owner of the NBA when he bought the Sacramento Kings.
Immediately, Ranadive began to share his vision of one day taking the Kings back to his birthplace-Mumbai, for an exhibition game. 
And then, early in the 2018-19 season, the NBA officially made the announcement that the first-ever NBA India Games would be held in Mumbai between the Kings and the Pacers. 
India remained a potential treasure trove for the NBA, with its rising youth population and the prevalence of basketball around the country, albeit as a much smaller sport compared to cricket and others. 
Of course, the league still has a long way to go to catch up with other sporting brands, like cricket's IPL or even foreign football leagues like the EPL or La Liga. 
India, of course, still doesn't have its own full-time pro basketball league and its national team still isn't making any waves in the global game. 
And yet, the upcoming NBA India Games is a giant forward stride.
Though they are late entrants, NBA is the first overseas league to have enough investment in India. NBA's partnership with India's Reliance Foundation has trained over 1 crore children under the junior NBA programmes since years. .
The league has an academy and a school: a tuition-based development program in India already, with plans to add more.
This NBA initiative in turn is good to hone Indian talent who will get an opportunity to play on world class facilities and be trained by International level coaches. Widespread Indian basketball culture is a pre-requisite to create more superstars from India and these efforts by NBA seem to be in the right direction.
India is ripe to grow the game as its changing sporting culture begins to offer its 1.3 billion people alternatives to cricket.
The growing popularity of kabaddi, football and basketball are examples of the changing landscape. With the availability of these games and competitions from around the world, the sporting culture is starting to change.
The emergence of Yao Ming in 2002 saw the NBA's popularity soar in China, the world's most populous nation.
India has yet to unearth a player who could galvanise such a fan base.
There were big hopes for Satnam Singh Bhamara after he became the first Indian drafted in the NBA in 2015 but his career failed to fire and he has since moved down to the D-League where he now represents Texas Legends.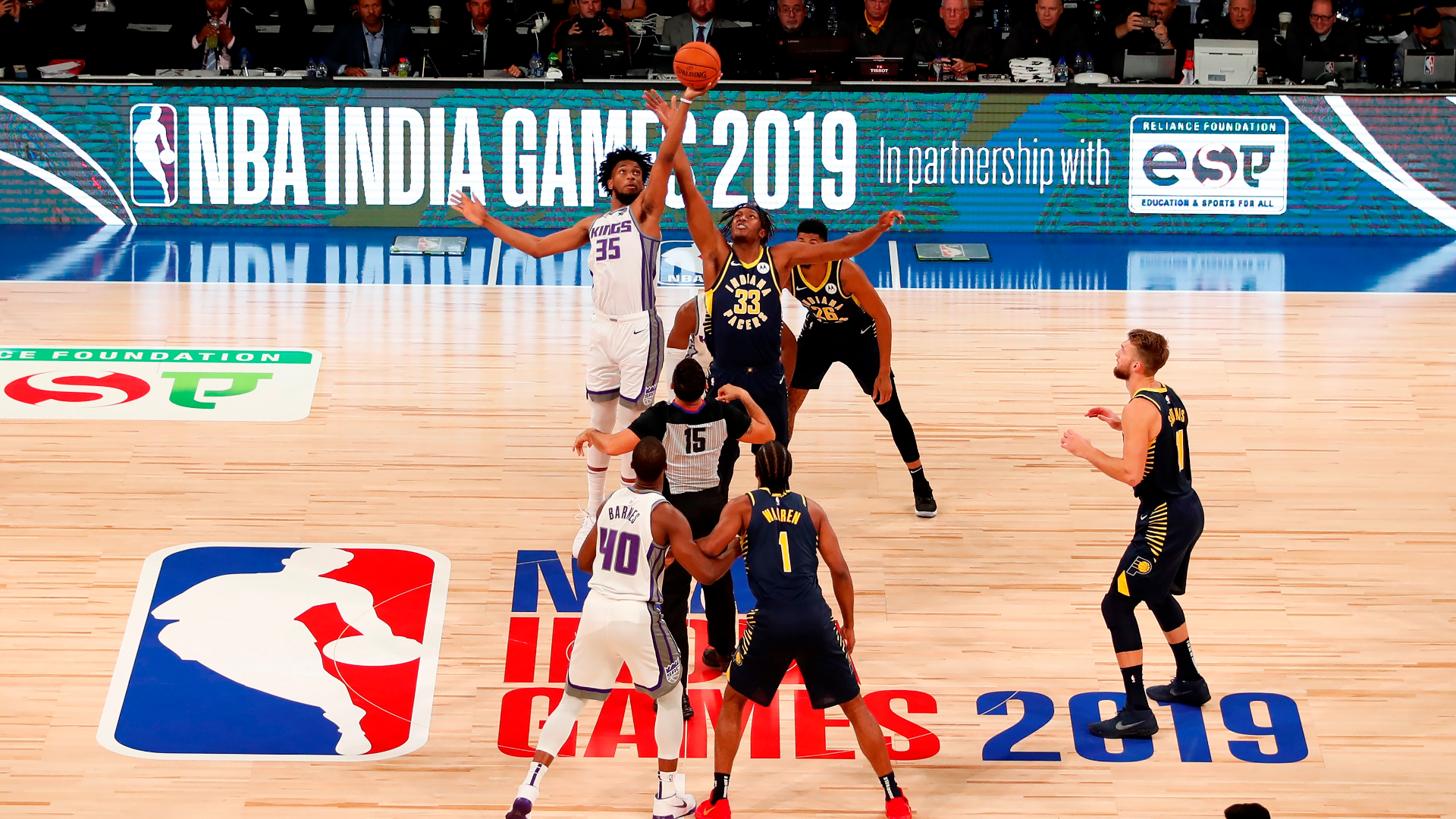 NBA has a partnership with Sony Six, airing 350 live games on their platform. They have an India website now with localised content and have extensive grassroot development programmes that have reached six million kids and trained 5,000 coaches.
All India needs now is its own Yao Ming. With the right training, culture, development and competition,it will slowly, but surely, get there some day.