Premier League: Ranking the three best games from the matchweek 10
A wise man once said, "English Premier League is a boiling cauldron of the most happening activities in Europe in a particular season." One moment, you are crowned as the champion and the very next day, you may even find yourself battling amongst the relegation zone, is how precarious this league can be.
A league that is suffused with such intense rivalries, out-of-the-world uncertainties and some delectable football to treat its fans to love is for sure nothing short of Macbeth's cauldron where good and evil (read it David and Goliath) took flight in an exciting fury of goal-fest to defy all the odds that stack up against them. We will now take a look at three of last week's games which deserves a singular mention, when categorised under the aforementioned best of Premier League:
3) Leicester City vs Southampton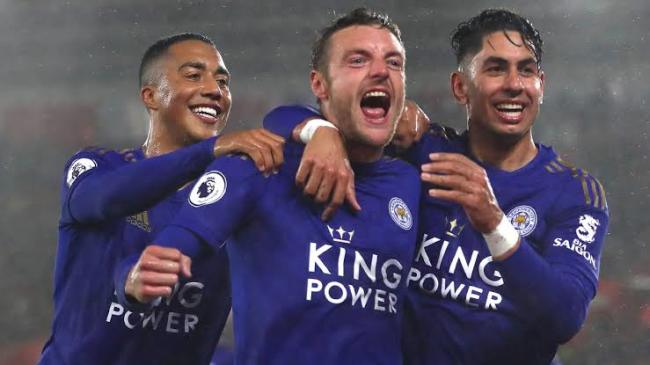 A goal-fest that features astronomical margins aren't said to be good games, rather they are labelled as sheer domination of a force that is deemed to be reigning supreme over their counterparts. This domination, however, was an utter humiliation inflicted upon the helpless Southampton. This fiixture will always be remember for its attacking and brilliant gameplay. Both Jamie Vardy and Ben Chilwell were mind-blowing in this match.
This victory by the Foxes hit the record books as the bout that featured the highest number of goals scored by a team in the 131-year history of top-flight English football.
Chilwell drew first blood for the visitors shooting the travelling fans in unhindered ecstasy. It was followed by another rasping finish by Tielemans who squared off Ayoze Perez for his first in the colours of Leicester.
After a brief spell of reprieve given to the hosts, Leicester got back in the groove of tormenting the Saints again as Chilwell carved a picture-perfect delivery for Perez to slot home his brace.
Vardy joined the party late and man, he joined it in style. The second-half was a phenomenal show of the English striker announcing his return to the big stage. The last time this happened, giants like United, Liverpool, Chelsea, Manchester City, Arsenal, were all put to sleep as Leicester walked away as English champions defying all odds. Yes, you heard me correct. Deja-vu kicking in? There is still time for that as Liverpool has a mile between them and the ones who are in hot pursuit.
2) Arsenal vs Crystal Palace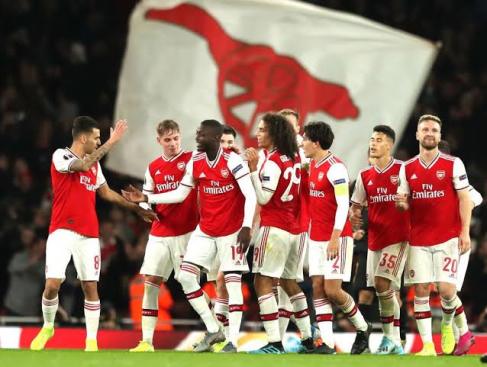 This was an absolute delight for the fans to relish. A former giant, lingering around the fringes of mediocrity locked horns with an almost regular mid-table contender. A battle for the fifth and the sixth place ended up in a stalemate that was filled with theatrics, emotions and English football at its zenith.
Arsenal shot themselves in the lead early into the game when Greek defender, Sokratis latched on to a delectable assist from Granit Xhaka. It wasn't long before their Brazilian defender, David Luiz doubled their lead, already dishing out the vibes of another thrashing to come.
That is exactly when tables turned. Crystal Palace, absolutely undaunted by the Arsenal aggression, retaliated strongly and the passes that they stitched together was brilliant, to say the least.
Repeated ventures in the Arsenal box kept the defenders on their toes and Palace showed no hesitation in even testing Leno from the distance. With relentless pressure building upon them, Arsenal yielded to that as Crystal Palace was back in the hunt after Milivojevic blasted home the spot-kick.
Ayew restored parity in the second half, when he followed on to a McArthur delivery to stun Leno and the entire concourse. Arsenal's resistance post that equalizer, simply withered away and it seemed like they were clinging on to the margin dearly for life and the efforts from their end to sting back Palace were even slimmer than the imaginary hairline on Zizou's head.
1) Liverpool vs Tottenham Hotspur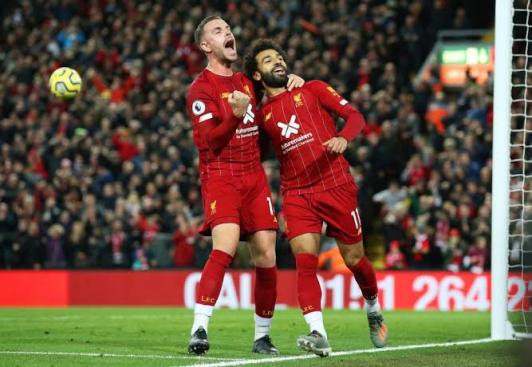 This game was the manifestation of a very famous quote from Nolan's Dark Knight Trilogy. Joker asked Batman in the second part of the saga that what happens when an unstoppable force meets an immovable object. Liverpool is currently the unstoppable force (let's do role play here and call them the Joker). Spurs, on the contrary, will play Batman.
Their defence has exhibited extra-terrestrial brilliance at times and at times their dalliance with mediocrity has been the nexus of a lot of discussions.
Harry Kane hammered home within seconds from kick-off, even before the fans would have probably found their seats. Liverpool, young in the game, was left dazed and confused by the sudden strike.
However, Joker has been tortured, beaten and captured a thousand times and yet he manages to unleash insanity of his own.
Henderson retaliated with a swift strike on the 52nd minute drawing things level. Liverpool was high on speed that kept their counterparts dizzy.
With constantly increasing salvo in every passing second, Liverpool edged ahead of Spurs when they were given a spot-kick. Salah stepped up and the Egyptian marksman does share infamy of not missing from that dreaded spot.
The part of the game that made it worthy to watch was the constant attacking and counter-attacking brand of football which both the teams exhibited of the highest order. With speed in their repertoire, both the contingencies resorted to an open brand of football which wasn't about any deep, dark and hidden defensive strategies, but it was about ruthless aggression and hunger to score, unlike the drab UEFA Champions League final.
Cover image credits: Football365