40th Birthday Special: Roger Federer: Sneak Peek into his Business Ventures and Interests
Roger Federer turns 40 today and tennis fans across the world cannot stop short of adjectives to describe this legend. 
Most of us are aware of the Swiss Maestro's legendary tennis skills, but not many would know that Roger Federer possess strong business acumen as well.
Hence, on this special ocassion, SportCo takes a look at Roger Federer and his business ventures, net worth, and sponsorships. It has played an important part in his career since he turned pro in 1998. 
According to Forbes, Federer pocketed a mind-boggling $106.3 million in just 1 year (June 2019 to June 2020). 
Though the Swiss player picks and chooses tournaments depending on his fitness level, his brand value has not reduced at all. He has held on to the top spot as the highest-earning tennis pro for the last decade and a half. 
Endorsements and Sponsors
Roger Federer, the maestro, has found a lot of business enterprises lining up for him. After splitting with footwear manufacturer Nike in 2018, Roger sports the logo of Uniqlo, a Japanese casual wear company in all his professional matches.
It is a 10-year deal valued at $300 million. Roger Federer also owns the RF logo now and Uniqlo is producing more caps and hats for selling it to his fans.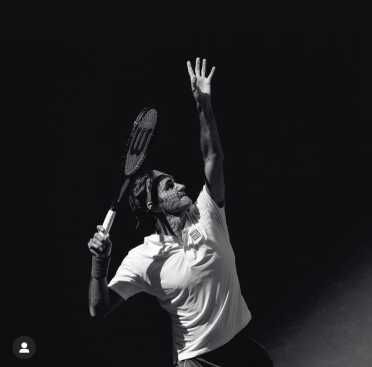 Besides that, he has tied up with brands such as Barilla, Credit Suisse, Gillette, Mercedes-Benz, Rolex, Wilson, and many more. Federer has made $1 billion in endorsements through blue-chip brands. 
The Swiss is the only tennis player to cross that landmark and the 6th active sportsperson in the world to achieve it. 
The 20-time Grand Slam winner is also promoting his home country, Switzerland, as a popular travel destination. Roger Federer is the brand ambassador for Switzerland Tourism. 
Many fans compare Federer's records with his rivals, Rafael Nadal and Novak Djokovic, it is noteworthy that the Swiss has earned endorsement deals worth $84 million in the first 8 months of 2021. Interestingly, it is more than the combined sponsorships of Djokovic ($29 million) and Nadal ($23 million). 
"Federer is attractive from a marketing standpoint because he is an archetype of how tennis views itself, he is graceful and composed, is stylish, never gauche, and importantly, he inspires younger players to behave similarly", opined T. Bettina Cornwell, academic director at the Warsaw Sports Marketing Center at the University of Oregon's Lundquist College of Business. 
Did you know? 
Roger Federer loves sneakers. He invested a significant amount in a Swiss brand named "On AG" in July 2020. The 40-year-old also launched a few collections named "The Roger Centre Court JP All-White Sneakers" and "The Roger Pro". Truly, the Swiss player has turned a fashion icon now with a special focus on comfort and performance in shoes.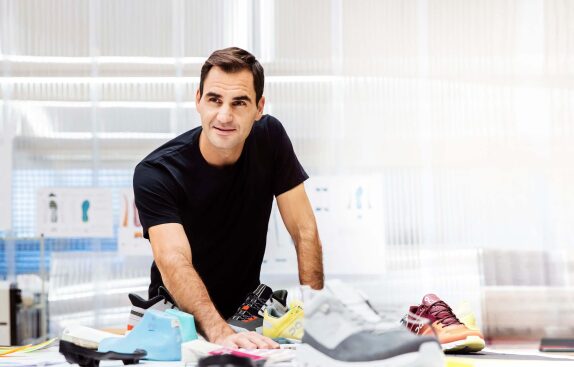 What are the multiple business interests of Roger Federer?
Federer is unquestionably a successful entrepreneur. He owns a player-management agency named "TEAM8". The New York-based sports and entertainment company also financially supports Cori Gauff, the 17-year sensation. 
TEAM8 conducts the star-studded Laver Cup, a set of matches between Team Europe and the Rest of the World. It will be held from September 24 to September 26, 2021 in Boston.   
Roger Federer: The Sociopreneur
Federer is always known for giving back to society who has given him a lot of affection and love. The Swiss legend recently raised $4.7 million for his "Roger Federer Foundation" through Christie's, a British auction house. 
The 20-time grand slam champion had listed his iconic gear, memorabilia, personal items, and Wimbledon cardigan. 
Roger Federer, the sociopreneur, will support several educational projects in both South Africa and Switzerland. Overall, his foundation launched in 2003 has accumulated more than $50 million for different campaigns. 
How much prize money has Roger Federer earned over time?
Roger Federer has minted more than $130.59 million in prize money so far as per the ATP Tour website. Despite playing only 13 matches in 2021, the Swiss superstar has pocketed prize money of $647,655. The former World number 1 will still look to earn more by winning more titles in the coming months. 
Wrapping Up
Roger Federer is timeless. Only age and fitness concerns can stop him from breaking new records. He is an artist, icon, maestro, and magician all rolled into one.  
As die-hard tennis fans ponder over his future and the GOAT debate, it is ideal to watch him delight viewers with his trademark one-handed backhand the powerful Sneak Attack by Roger (SABR). His greatness is not just about statistics as the stranglehold he had on the sport in his peak is close to none.
Sportco wishes Roger Federer all the very best for his upcoming tournaments and future business ventures.
Related articles: Tribute to Roger Federer | Federer vs Djokovic H2H Record