Decoding Roger Federer and his performances over the years in the French Open
Roger Federer is the epitome of elegance and grace. His exquisite shotmaking and fantastic footwork have entertained tennis for the last 23 years. 
Federer has dominated on the pristine grass at Wimbledon with 8 titles. The Swiss mastered the hardcourts of Melbourne with 6 titles at the Australian Open. He ruled the roost in New York with 5 US Open titles from 2004 to 2008.
However, Federer won the French Open only once (2009) in his career. The Swiss superstar reached the finals at Roland Garros 4 times (2006 to 2008 and 2011). One player denied him a shot at the title 4 times, it was the King of Clay, Rafael Nadal. 
Ahead of the Swiss maestro's comeback at the French Open 2021 where he will face Denis Istomin in the first round, SportCo analyzes the win-loss record of Federer on clay.
Year     

Win-Loss 

record on Clay

Result in the French Open
1999
0-1

Lost in the 1st round 

to Patrick Rafter

2000
0-5

Alex Corretja beat him in the 

4th round in straight sets

2001
5-3

Alex Corretja beat him in the 

Q-F in straight sets

2002
7-2

Hicham Arazi defeated him in the 

1st round in straight sets

2003
12-2

Lost in the 1st round to 

Luis Horna in straight sets

2004
7-1

Gustavo Kuerten beat the 

top-seeded Federer 

in the third round in 3 sets.

2005
9-1

4th seeded Nadal beat top seed 

Roger in the semis in 4 sets.

2006
10-2

2nd seed Nadal defeated top seed 

Federer in the finals in 4 sets

2007
10-2

2nd seed Nadal beats Roger again

 in the finals in 4 sets

2008
15-3

Nadal routed the top seed 

Federer in 3 sets in the finals.

2009
9-2

Federer wins his first French Open

with a 3-set victory over 

Robin Soderling in the finals

2010
6-3

5th seed Soderling stunned the 

Swiss star in 4 sets in the quarters

2011
6-3

Top seed Nadal once again beat 

Federer in 4 sets in the finals

2012
8-1

Top seed Novak Djokovic 

overcame Federer in straight sets 

in the semifinals of the French Open

2013
5-2

6th seed Jo-Wilfried Tsonga 

outhit Federer in 3 sets in the 

Q-Fs of the French Open 2013

2014
4-2

18th seed Ernests Gulbis 

shocked Federer in 

5 sets in the 4th round

2015
9-3

8th seed Stan Wawrinka beat his 

compatriot Federer in straight sets 

in the Q-Fs of French Open 2015

2016
3-2

Did not play at Roland Garros 

due to a back injury

2017
0-0

Skipped the entire clay-court 

season to prepare for Wimbledon

2018
0-0

Federer again missed the 

entire clay-court season 

to prepare for Wimbledon

2019
4-2

Lost to the defending champion 

Nadal in straight sets in the S-Fs

2020
0-0

Did not play the French Open

 due to a right knee surgery

2021
0-1

Will play Denis Istomin 

in the first round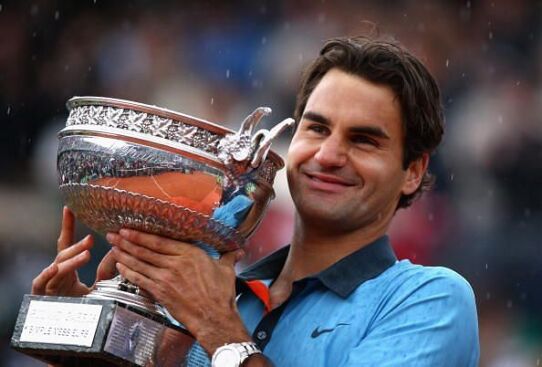 Analysis of Federer's run in the French Open in his career:
Roger Federer peaked at Paris from 2006 to 2009 reaching four finals in a row.
He had a great chance to win the French Open from 2006 to 2008. However, the Swiss could not handle Nadal's relentless defense and topspin heavy forehand.
2009 was a special year for Federer as he clinched his first-and-only French Open title.
With his archrival Rafael Nadal beaten by Soderling in 4 sets in the fourth round, Federer used the golden opportunity.
The Swiss star edged past the fifth seed Juan Martin del Potro in five sets in the semis.
Roger Federer played his A-game in the finals with a straight-set win against the dangerous Soderling.
The Swiss legend suffered upsets against Soderling in 2010, Tsonga in 2013, and Gulbis in 2014.
 Fans of Roger Federer missed him at the French Open from 2016 to 2018 as he gave more preference to his body and did not want to get injured ahead of Wimbledon.
He made a strong comeback in 2019 and defeated Next-Gen players like Lorenzo Sonego and Casper Ruud in straight sets followed by a four-set victory against countryman Wawrinka in the quarters.
But who could deny Federer the crown at the French Open except for one man? Nadal once again brushed past the third seed Roger in straight sets in the French Open 2019 semifinals.
After losing to Djokovic in the Australian Open semifinals in 2020, Federer missed the entire season due to two arthroscopic surgeries on his right knee.
How far can Roger Federer go in the French Open 2021?
| | | | |
| --- | --- | --- | --- |
| Stage of the Tournament | Player Name | Head to Head Record | Expectations |
| First Round | Denis Istomin | 7-0 | The Swiss can be sluggish playing his first match on clay against the qualifier Istomin.  |
| Second Round | Marin Cilic | 9-1 | Cilic's big serve and powerful forehand can unsettle Federer. |
| Third Round | Taylor Fritz | 2-0 | Fritz will aim to play aggressively while Federer will thwart him with his one-handed backhand. |
| Fourth Round | Matteo Berrettini | 2-0 | Berrettini is in better form having won a title in Belgrade. Can go to 4 sets with close tiebreakers. |
| Quarterfinals | Novak Djokovic | 23-27 overall and 4-4 on clay | Classic encounter, Djokovic's superior form will help him win in a tight 5-setter. |
| Semifinals | Rafael Nadal | 16-24 overall and 0-6 in the French Open | If Federer manages to win against Novak, he may not have enough gas to battle Rafa and his losing streak vs Nadal here may continue. |
| Finals | Stefanos Tsitsipas/ Dominic Thiem | 2-2 and 2-5 | Tsitsipas has a 16-3 win-loss record on clay in 2021 and Thiem has never lost to Federer on clay. The Next-Gen duo will outlast Federer. |
The 39-year old Federer himself admitted he is unlikely to win the French Open. The Swiss legend has been at ease in the practice sessions against Aslan Karatsev, David Goffin, and Mackenzie McDonald. 
Scintillating stats about Federer's record on clay
Player Name
Roger Federer
Q-Fs at the French Open
11 out of the past 12 times
S-Fs at the French Open

8 times

(Win-Loss record is 5-3)

Total wins in Roland Garros
70
Total clay-court titles
11
Winning % on Clay
75.9%

% of Points won on the 

First Serve in last 1 year

77.2%

% of Tiebreaks won 

in last year

80%  
"I feel like in practice I have been playing better, but then again as we know, matches are a different animal," said Federer indicating the big challenge ahead with a tough draw in the French Open 2021. 
So dear fans, how deep will Roger Federer go at the French Open 2021? Let us know in the comments below. 
Featured Image Credits - Getty Images