Australian Open 2021 Stats: Unique Numbers and Records during the Finals
Australian Open 2021: Finals stats and records
A tournament that faced many obstacles and uncertainties reached its epic finale with Novak Djokovic lifting the championship in what was the final match of the tournament and Naomi Osaka winning the women's singles. Let us take a look at some interesting stats and facts that took place in this enthralling series.
Australian Open 2021 Stats #9
With his latest win, Novak Djokovic holds the record of most number of Australian Open championships with 9. He holds a total of 18 Grand Slams, only behind Roger Federer and Rafael Nadal who have 20.
Australian Open 2021 Stats #311
Fortifying his position as number one, Djokovic marks another week of his supremacy with now the total standing at a total 311 consecutive weeks, surpassing the record of Roger Federer who held the number one position for 310 weeks.
Australian Open 2021 Stats #52
After winning his ninth Australian Open Final against Russian tennis player Daniil Medvedev, the Serbian champion has broken the serve 52 times in the finals, and never fewer than three in a match.
Australian Open 2021 Stats #82
Novak Djokovic, The Serbinator has claimed 82 career title wins with his latest championship. Being the third most, with Roger Federer leading the pack at 103 wins and Rafael Nadal with 86 wins
Australian Open 2021 Stats #4
Novak Djokovic is the 4th person to win a specific Grand Slam 9 or plus times in the men's singles. The others being Rafael Nadal with 13 French Open wins, Margaret Court with 11 Australian Open wins, and Martina Navratilova with 9 Wimbledon's.
Australian Open 2021 Stats #1
The 33-year old World no.1 is the only person to win Australian Open three times in a row twice and the third person to win it three times in a row. Others being Andre Agassi, Roy Emerson, Jack Crawford.
Australian Open 2021 Stats #12
Naomi Osaka is the 12th woman to win multiple Australian Open titles in the Open Era, With her latest victory coming in the Australian Open 2021 championships.
Australian Open 2021 Stats #16
Naomi Osaka became the 16th woman in the Open Era to have won four Grand Slam titles. Others being Serena Williams at 23 and Venus Williams at 7 among the active players.
Australian Open 2021 Stats #8
With the recent conclusion of Australian Open 2021 women's singles, the last 9 majors have now seen a winner of the age 25 years or less in Women's singles.
Australian Open 2021 Stats #7
With the match point down at one stage, Naomi Osaka is the seventh woman in the Open Era to win the Australian Open after recovering from a match point down. The previous winners being Monica Seles, Jennifer Capriati, Serena, Li Na, Angelique Kerber, and Caroline Wozniacki.
Australian Open 2021 Stats #12
Besides being immaculate, Naomi Osaka remains unbeaten in the later stages of a major. She has never lost in the quarters, semis, or finals and has gone 12-0 up with her latest win in the Australian Open final.
Australian Open 2021 Stats #3
The victory of Filip Polasek and Ivan Dodig in the Australian Open men's final deprived Rajeev Ram and Joe Salisbury of becoming the first pair to successfully defend the crown at Melbourne Park since Bob and Mike Bryan won three times in a row from 2009-11
Australian Open 2021 Stats #2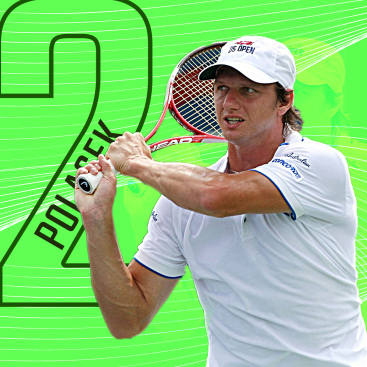 Filip Polasek became only the second Slovak player to win a grand slam title in any discipline after four-time mixed doubles champion, Daniela Hantuchova.
Australian Open 2021 Stats #0
Among all the five Australian Open 2021 finals, the pair of Elise Mertens and Aryna Sabalenka were the only ones that did not serve a single double fault.
Australian Open 2021 Stats #3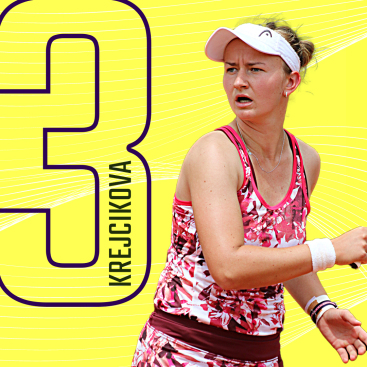 Barbora Krejcikova won the mixed doubles with Rajeev Ram, making her have won the past three editions of the mixed doubles event at Melbourne Park. Last year the Czech triumphed alongside Nikola Mektic of Croatia.
And this concludes an exciting high octane packed journey of a few weeks. Legends have risen and songs of glory to be sung. As we march, the next battle awaits looking forward to the next Grand Slam. Let us know which stat stood out the most for you?