Sportco weighs up few possible destinations for Harry Kane
With Chelsea's win against Leicester City last night, the dreams of West Ham United and Tottenham playing in the Champions League were squashed as it was confirmed mathematically as well.
The news of Harry Kane handing in a transfer request to Tottenham has come as no surprise considering how Tottenham's season has panned out.
This brings us to an intriguing point and that will Harry Kane leave Tottenham at the end of the season? 
Harry Kane did want to leave the club as he felt that he had spent enough part of his career trying to achieve something with Spurs but all they could do is reach two finals, one of which Harry Kane did not even feature in, the Champions League Final against Liverpool in the 2018-19 season.
Harry Kane Profile
Age
27
Position
Centre-Forward
Market Value
£106 million
Current Salary Weekly
£200,000
Contract Expiry
Summer, 2024
So which club is Harry Kane most likely to transfer to next season? Let's weigh up Kane's options. 
Manchester City 
Despite both the Manchester clubs showing interest in the striker, it's the reigning Premier League champions who have the edge as things stand. 
Harry Kane would be a perfect replacement for Sergio Aguero who is set to move to Barcelona next season.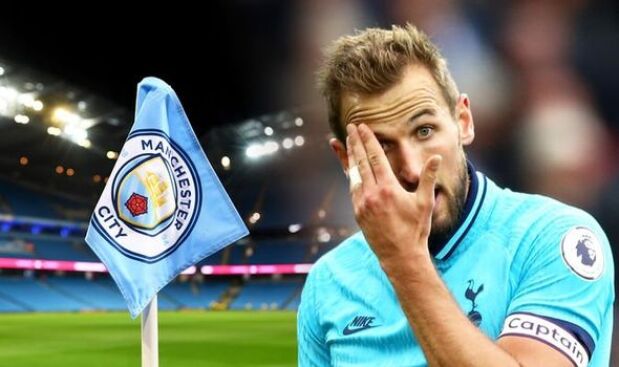 Kane wouldn't even need to drop much as he will have Kevin De Bruyne to feed him all kinds of passes, and the fact that the creator and the scorer have almost everything in their locker shows how deadly this pair could be next season.
However, Manchester City is also keen on Erling Haaland who could be another explosive signing at the Etihad. What do you think? Pep Guardiola was recently asked about Kane's arrival but the Spaniard chose to not answer it as Kane is still a Spurs asset.
Should Harry Kane transfer to Pep Guardiola's Manchester City? Possibility- 8/10
Manchester United
The Red Devils have been keen to sign Harry Kane as he would completely meet United's requirement. With uncertainty over Anthony Martial's form and injury. Harry Kane could've been the perfect man to be the epitome of how a great striker plays.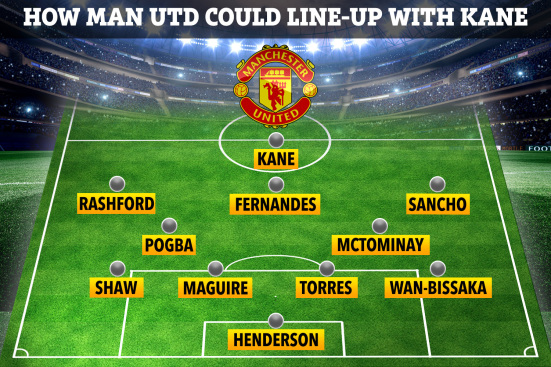 However, with Edinson Cavani's contract extension, a Harry Kane transfer to Old Trafford sounds unlikely. Not to ignore the fact that the club are more focused on a right-wing spot, rumored to be left for Jadon Sancho to come. 
Harry Kane Transfer to Man United Possibility- 7/10
Real Madrid
Real Madrid could also place a transfer bid for the England International as they want a player who can hit 25-30 goals a season consistently. 
Karim Benzema has been a blessing in disguise for the Los Blancos since Cristiano Ronaldo left but it wouldn't be fair if Madrid keeps relying on Benzema.
If Real Madrid want to get back to Champions League glory, someone like Harry Kane could also be the final piece of the puzzle. 
However, with Florentino Perez's financial planning, Real Madrid may well go all-out for Kylian Mbappe who doesn't look like extending his contract with PSG.
Harry Kane transfer Real Madrid Possibility- 6/10.
PSG
Reports also suggest that Mauricio Pochettino, the PSG boss may also bid for the striker as a Mbappe replacement. Not to forget, the duo was highly rated during Pochettino's time with Tottenham.
Harry Kane reuniting with Pochettino at PSG Possibility- 5/10
AS Roma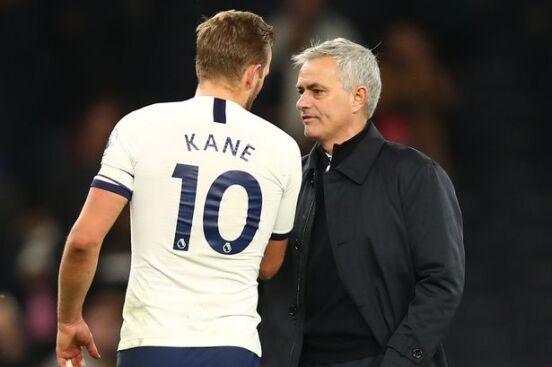 Similarly, Jose Mourinho could also try to lure the striker to Roma as Harry Kane hit his best all-round season under him, and Mourinho wouldn't mind working with him again in a league that doesn't have so much pressure involved compared to the Premier League. 
Kane joining Mourinho's AS Roma Project Possibility- 4/10
Chelsea
The blues are desperate for a clinical finisher and Kane would be the ideal fit for Thomas Tuchel. The possibility of a transfer would be ideal at Chelsea's form but the sad news is, we are quite certain that Tottenham will not sell Kane to another North London club as it would not go down well with Spurs fans.
Harry Kane transfer to Chelsea possibility - 4/10
Stay Tuned for more transfer gossip throughout the summer on Sportco!