Surfing at the Tokyo Olympics: A 100-year old dream of a man comes to life!
A century ago, Hawaiian swimming champion and surfer, Duke Kahanamoku had a dream of getting surfing into mainstream sports and making it a part of the Olympic games.
Surfing finally books a place at the Olympic Games 2020:
There have been a lot of firsts at the Tokyo Olympics, one of them being Surfing added as a part of the Olympic Games 2020. 
The International Olympic Committee aimed at bringing more excitement to the already existing roster of events for the Summer Games 2020 with the inclusion of Surfing.
Surfing has been a part of many pacific island cultures for thousands of years but wasn't exposed to the rest of the world until the late 1700s.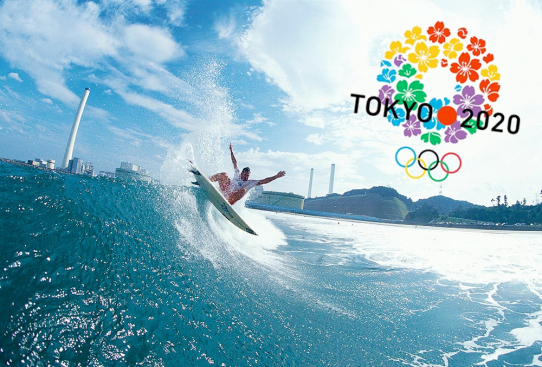 Story of Duke Kahanamoku and his role in promoting surfing as a Sport:
Hailed as the 'father of modern surfing', Duke Kahanamoku was the driving force in making Surfing popular during the early 1900s. 
On 24th August 1890, Kahanamoku was born in Honolulu to one of the last noble families of the Kingdom of Hawaii.
As a young boy, Duke Kahanamoku immediately inclined towards the waters as he spent his early days at Waikiki beach, learning both swimming and surfing.
Few days before turning 21, Duke was timed swimming the 100-yard and 200-yard freestyle in the saltwater pool of the Honolulu harbor, breaking the existing world records at that time in the process, combined with his official qualification time, earned him a place in the USA swimming team.
The Hawaiian born had a successful Olympic career as well. Duke Kahanamoku represented team USA at the 1912 Olympics in Stockholm and the 1920 Olympics in Antwerp during which he won three gold medals and two silver medals in 100m freestyle and 4 x 200m relay. 
During his time, Duke also took part in Surfing exhibitions popularizing the sport in countries like Australia, the USA, and New Zealand.
His surfing exhibition at Sydney, Australia's Freshwater Beach on December 24, 1914, is widely regarded as a seminal event in the development of surfing in Australia.
Duke Kahanamoku passed away in 1968, however, his legacy and dream stayed on as now, more than 50 years after his demise, his beloved sport, surfing, has finally become a part of the Olympic games. 
Thanks to his initiative, the world's top surfers will make their sport's Olympic debut by competing on Japan's spectacular Pacific coastline.
Did you know these five facts about Duke Kahanamoku?
🏄 Three years before his death, Kahanamoku helped establish the first major professional surfing contest in Hawaii.
🏄 To honor the 'father of surfing', multiple statues have been built across various beaches around the globe.
🏄 Kahanamoku performed in Hollywood as a background actor and a character actor in several films.  
🏄 During World War II, he also served as a military police officer for the United States; Hawai'i was not yet a state and was administered.