Team Vitality confirms the addition of dupreeh, Magisk & zonic to their CS:GO roster
Team Vitality has decided to expand outside of the country signing some of CS:GO's most decorated players - dupreeh, Magisk, zonic. After a lot of speculations, they have finally revealed the ex-Astralis trio towards their 2022 pro campaign.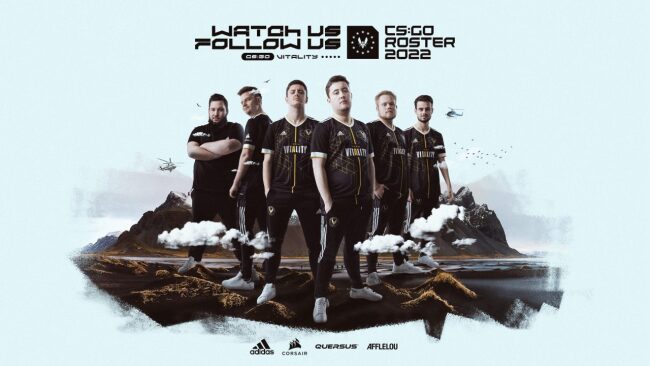 Co-Founder and Esports Director of Vitality, Fabien 'Neo' Devide believes that the signing of multiple Major winners can elevate the team from contender status to the one sitting on top of the rankings.
"Since the beginning of our entrance into CS:GO, we have been working with intensity to get to the top and nurture some of the best talents France has to offer. It's now time to think internationally and create a new CS:GO culture of European talent with legacy athletes. As proven winners, dupreeh, Magisk, and zonic have what it takes to move us from not just being a strong contender, but the best CS:GO team in the world."
With the reports now confirmed by the French-Danish mixture, it will be Jayson 'Kyojin' Nguyen Van who won't feature in the starting five and has been linked to a move to LDLC.
Even though some of the players have never played in an international team, they are still confident to make things work with their experience and sheer firepower.
The French-Danish squad is expected to make their debut at the BLAST Premier Spring Groups, which are yet to be announced but are expected to take place in late January.
Vitality is now:
Mathieu '⁠ZywOo⁠' Herbaut
Dan ⁠'apEX⁠' Madesclaire
Kévin '⁠misutaaa⁠' Rabier
Emil '⁠Magisk⁠' Reif
Peter 'dupreeh⁠' Rasmussen
Danny '⁠zonic⁠' Sørensen (coach)

Related Articles: CS:GO Roster Changes 2022
Featured Image Credits: talkesports.com