Assessing the 2019 Rugby World Cup quarterfinalists
After a series of exhilarating games, shock results and of course, adverse weather, the 2019 Rugby World Cup has finally entered the knockout stage.
Amongst the eight nations are the usual suspects as well as the hosts, who qualified as pool toppers no less.
The quarterfinals are set to kick off on October 19 with eternal foes, England and Australia, featuring in the first quarterfinal.
Defending champions New Zealand are next as they go toe-to-toe with the Irish.
Moving on to Sunday, we have Wales taking on France followed by Japan hosting South Africa.
It's a tantalizing quarter-final stage, to say the least.
Before the knockout stages begin, however, lets take a deeper look at the eight contenders set to battle it out for rugby's top prize.
England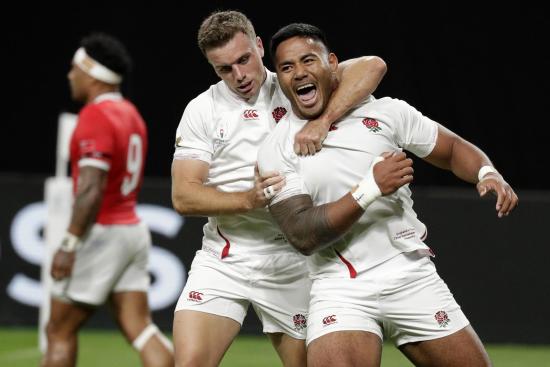 Pool results
England 38-3 Tonga
England 45-7 USA
England 39-10 Argentina
England 0-0 France (Game cancelled due to Typhoon Hagibis)
X-Factor
A ruthless offense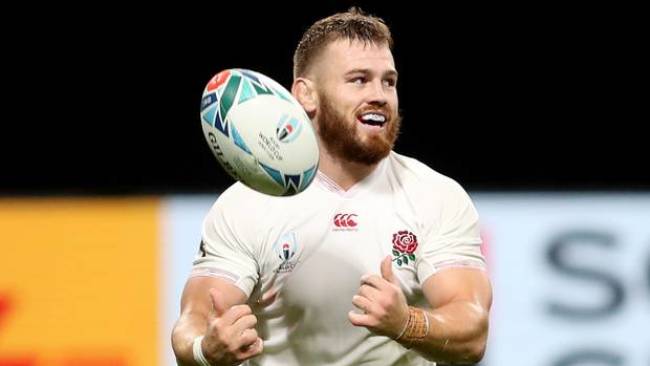 Eddie Jones' men do not step off the gas once they start scoring. The Americans can attest to this as England scored seven tries in the 45-7 win.
With talented scorers like Luke Cowan-Dickie, George Ford, Jonny May, Joe Cokanisiga and more, England are adept at capitalizing on big and small opportunities alike.
Defenses just cannot afford to be lax when up against the English. Michael Cheika and Australia are going to be in for a long night in the first quarterfinal.
Cause for concern
Can England maintain their offensive flow?
When players' passes are connecting and they're moving well, England is unstoppable.
When it becomes a wee bit scrappy, England struggle.
This was evident in the opener against Tonga, as well as in the first 18 minutes of the win over Argentina.
A hard-working and tenacious defense can blunt England's offense.
Moreover, the English had two games where the opposition was reduced to 14 men. Had the Argentina game been a 15v15 contest, the scoreline might have been closer.
As Jones' cohorts go up against tougher opposition, will they be able to maintain the high level of offensive play? This is one thing to keep an eye out for.
Australia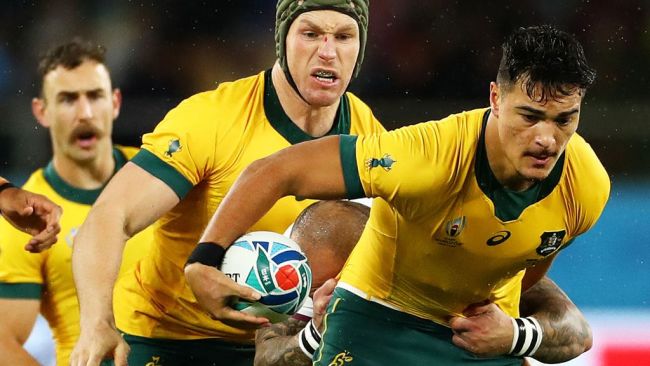 Pool Results
Australia 39-21 Fiji
Australia 25-29 Wales
Australia 45-10 Uruguay
Australia 27-8 Georgia
X-Factor
The Wallabies are the most well-prepared team after the group stages
Cheika's men haven't been convincing so far in this World Cup.
They scurried over the line in the win over Fiji. Against Georgia, the Wallabies were again scrappy but were able to get the win. In all honesty, a side of Australia's caliber should have dominated these games.
The game against Wales saw two very different Aussie sides. A poor performance in the first half was followed by a valiant effort in the second. Unfortunately, Cheika's men were unable to defeat the Welsh.
When you compare Australia's journey to the other teams, you see hard-fought wins, which are the order of the day against the best teams.
The knockout stage will not be a walk in the park. Looking at the results so far, Australia's campaign has been on similar lines. Maybe this makes them a dark horse in the knockout stages.
Cause for concern
The Wallabies are just not that good
Let me do a complete U-turn here.
Australia's campaign so far has made them mentally ready for a tough knockout stage and they can shut their detractors up.
Or, Cheika's side isn't good enough to contend with the other big guns.
Sure, they took the game to Wales. The defeat, however, confirms that while the Wallabies can give the stronger sides a scare, they lack the talent to compete with the best.
New Zealand
Pool Results
New Zealand 23-13 South Africa
New Zealand 63-0 Canada
New Zealand 71-9 Namibia
New Zealand 0-0 Italy (Game cancelled due to Typhoon Hagibis)
X-Factor
This is a team of winners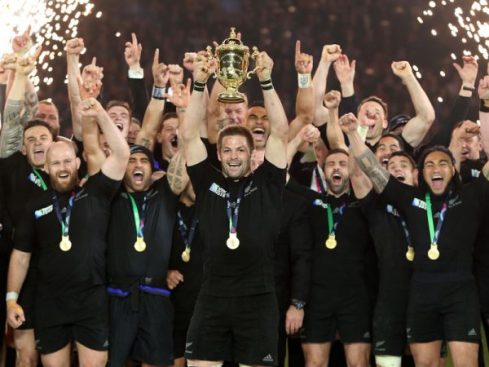 Kieran Read, Beauden Barrett, Sonny Bill Williams, TJ Perenara, Dane Coles, Sam Whitelock, Sam Cane, Codie Taylor, Joe Moody, Brodie Retallick and Ben Smith.
The above All-Blacks were part of the squad that won the 2015 Rugby World Cup.
Read, Bill Williams and Whitelock were part of the squad that also won the 2011 Rugby World Cup.
That screams big-game experience more than anything else.
This trait is the prime intangible that comes into play in a knockout tournament. No team can rival the All Blacks when it comes to winning it all. That, clearly, is New Zealand's biggest asset.
Cause for concern
The pressure to win three World Cups in a row
Expectations, expectations, expectations.
Buddha called expectations as one of the root causes of suffering.
I'm no Buddha, so I won't be dabbling in extremities out here.
When you're the All Blacks, however, expectations are an inescapable phenomenon. When you've won two World Cups in a row, those expectations weigh even more.
Like Brazil in football and the USA in basketball, New Zealand is the definitive nation when it comes to rugby. Not only do New Zealanders expect the best out of the All Blacks, but also the neutrals.
Will those expectations finally bring the All Blacks down or will they emerge triumphant to mark a decade of success like no other sports team in history?
Ireland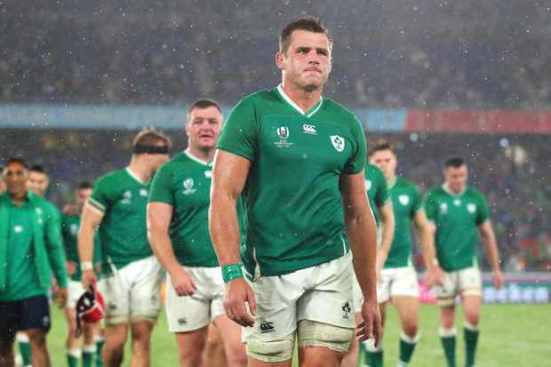 Pool Results
Ireland 27-5 Scotland
Ireland 12-19 Japan
Ireland 35-0 Russia
Ireland 47-5 Samoa
X-Factor
The Irish have picked up the pace
Ireland entered the 2019 Rugby World Cup as the top-ranked team.
In their first game, the Shamrocks got the better of Scotland, 27-5 in a fairly convincing win where they got a bonus point.
All hell broke loose, however, in the loss to Japan.
Despite that upset, the Irish went on to dominate proceedings in wins over Russia and Samoa, looking like a solid contender. Joe Schmidt's men clearly look to be in sync with the demands of performing well in a World Cup.
Cause for concern
History is against the Irish
Ireland have never won a Rugby World Cup knockout game.
With the Shamrocks facing the defending champions, New Zealand, there's a major possibility that this dubious record will continue.
In the context of this World Cup, the Irish failed to turn up in a challenging matchup against Japan. If they could not outlast the Japanese, do Johnny Sexton and co. have it in them to challenge the mighty All Blacks?
The Shamrocks might have to wait another four years to register a Rugby World Cup knockout win.
Wales
Pool Results
Wales 43-14 Georgia
Wales 29-25 Australia
Wales 29-17 Fiji
Wales 35-13 Uruguay
X-Factor
A winning machine spearheaded by a suffocating defense
With a run of 18 consecutive wins, Wales have never been higher in the pecking order as legit World Cup contenders.
At the base of this winning machine is a no-nonsense defense that sucks the life out of opponents.
A look at Wales' win over Australia and Fiji tells the story. Alun Wyn Jones led his team's defensive unit admirably as Wales made their opponents work hard for each point. As a result, the opponents were out of gas by the end of it.
The Welsh can break the will of any team with their iron-clad defense. Their offense, however, needs to capitalize on their opportunities to chart Wales' path to the final.
Cause for concern
Wales' offensive displays have been underwhelming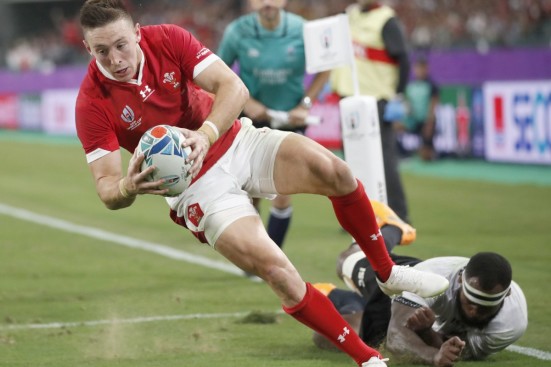 As mentioned above, where Wales' defense has been uncompromising, their offense has looked jaded.
Handling errors, lack of creativity and sub-par passing are problems that plague Wales' play while in possession.
Dan Biggar's concussion and Josh Davis' injury do not help Warren Gatland's side.
They can still, however, rely on Josh Adams' dynamism as the wing currently leads the try-scoring charts at the 2019 Rugby World Cup.
France
Pool Results
France 23-21 Argentina
France 33-9 USA
France 23-21 Tonga
France 0-0 England (Game cancelled due to Typhoon Hagibis)
X-Factor
An offense that thrives in fractured play
Let's make it clear. France are a shadow of their former selves at this World Cup.
The three-time Rugby World Cup finalists do not have enough quality to win the tournament. But knockout stages are sometimes defined more by capitalizing on the small opportunities you get.
In that case, France can spring a surprise or two.
Jacques Brunel's side boasts an intrepid attacking line, led by Maxime Medard, Damian Penaud and Alivereti Raka.
On their day, France can carve out the opposition with a mix of hard rucks and sublime passing.
In the knockout stages, any of these days can go France's way.
Cause for concern
The talent gap
Les Bleus are not on the same level as Wales, New Zealand, England and South Africa. 
This, unfortunately for French fans, is an evident fact at this World Cup.
Ideally, France should have won their games over Argentina and Tonga comfortably. Instead, we got two nail-biters.
That's great for the neutral fans watching (France vs Argentina has been the game of the tournament so far) but not if you're French.
Only if lady luck sides with Les Bleus, can they defeat the likes of the All Blacks, Springboks and the Welsh.
Japan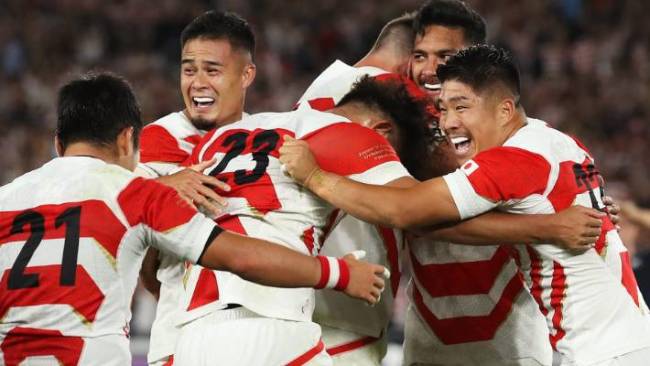 Pool Results
Japan 30-10 Russia
Japan 19-12 Ireland
Japan 38-19 Samoa
Japan 28-21 Scotland
X-Factor
Speed, speed, speed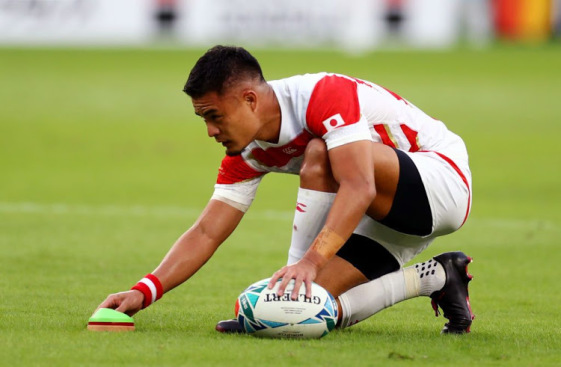 This is the year of Japan rugby.
After plodding on and improving each year, Japanese rugby has arrived with a bang at this World Cup on home soil.
Japan are the first Asian nation to make it to the knockout stages of a World Cup. Incredibly, they did so by topping their pool and defeating not one, but two home nations.
Jamie Joseph's work has made the Brave Blossoms a Tier A rugby nation.
At the heart of it, lies breakneck speed.
The Japanese seem to be playing the game much faster than any other quarter-finalist. In rugby, this is an unconventional strategy that is reaping wonders for the hosts.
With Kenki Fukuoka and Kotaro Matsushima serving as the primary outlets, Japan's offense is bound to cause trouble for defenses that are physically stronger, but also slower.
Not to mention the kicking quality of Yu Tamura, who is currently the leading points scorer at this World Cup.
Cause for concern
Cinderella runs never end in victories
This is Japan's first taste of the knockout stage and they're up against two-time champions, South Africa.
Sure, Japan came to forefront four years ago by defeating the Springboks.
That was four years ago, however.
Have Japan improved in that time? Definitely.
Do they have it in them to beat the Springboks? Recent results say otherwise.
Rassie Erasmus' side eviscerated Japan, 41-7, last month in a Test.
The score is unlikely to be that vast this Sunday. Still, it goes on to say that Japan still have miles to go before they can meet the powerhouses of rugby on equal footing.
Even if Japan spring a Brighton-esque surprise, the chances of them continuing to do so in the semi-finals are low.
Cinderella stories at major tournaments are fun, but at the end of the day, rugby's no fairytale.
South Africa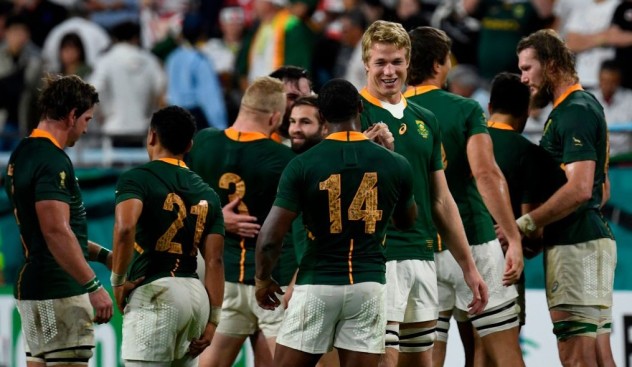 Pool Results
South Africa 13-23 New Zealand
South Africa 57-3 Namibia
South Africa 49-3 Italy
South Africa 66-7 Canada
X-Factor
Cheslin Kolbe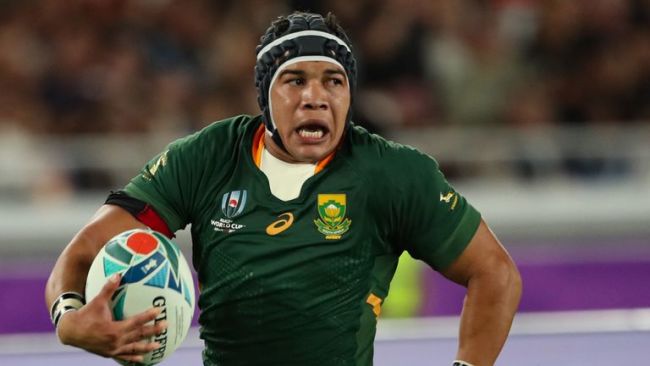 Of all the quarterfinalists, it is the Springboks who possess the biggest game-changer in their ranks.
The wing/fullback's electric pace and twinkle-toes make him a nightmare for opposing defenders.
In the loss to New Zealand, Kolbe shone for the Springboks. Lack of support for him, however, resulted in South Africa scoring only one try.
Erasmus' men improved on their mistakes and with Kolbe now being ably supported up front, the Springboks look like a different beast.
Cause for concern
Indiscipline and chance creation
South Africa's primary weaknesses were on display in the loss to New Zealand.
Their lack of disciplined play caused them to concede nine penalties in that game. That is not something you want to do in the knockout stages.
Furthermore, despite outclassing the All Blacks in the territorial battle, the Springboks only scored one try in that game. A lot of that was because of the lack of support for a brilliant Kolbe. 
Erasmus would not want a repeat of that in the quarter-final against Japan or in the later stages.
The Springboks have looked solid in the games following the loss to New Zealand. It must, however, be noted that they had a man advantage in the win over Italy.