Belarusian Premier League starts with fans despite Corona virus pandemic
Football Federation of Belarus (BFF) has refused to postpone the top tier league in the country despite the Coronavirus pandemic which is wreaking havoc all around the world.
All the major Football Leagues have already been postponed because of the pandemic, while the Champions League and the Cup competitions aren't taking place either.
Australia's A-league is going as per the schedule, but the fans are not allowed inside the stadium.
However, the BFF chief Vladimir Bazanov doesn't think the situation is bad enough in Belarus for the league to be postponed.
Bazanov insists since the national emergency hasn't been declared in the country yet, there is no need to panic.
"For what reason should we not start it? Is a state of emergency declared in our country?," Bazanov was quoted as saying by Goal.com.
"There is no critical situation. We have no prerequisites for this yet. We have no panic. So we decided that we are starting the championship in a timely manner, today," Bazanov further added.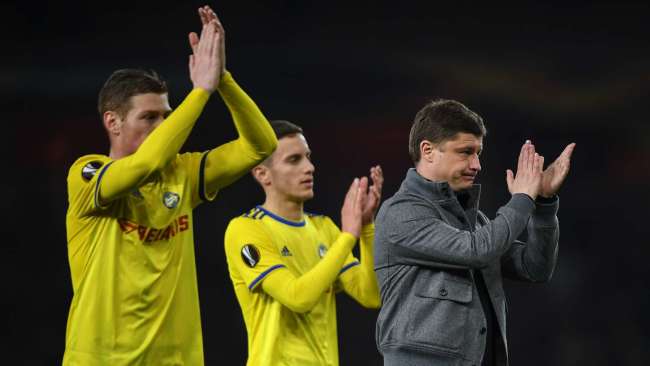 Belarus has registered 51 Coronavirus cases till date, but no casualty has been reported so far. However, playing Football matches with fans is still a risky step as it can lead to community transmission of the disease.
Football is not the only sport which is at halt because of the coronavirus pandemic. Cricket, Basketball and many other sports have taken a hit with major competitions either being called off or postponed.
The virus, which is believed to have originated in China, has now spread all across Europe with Italy already going past China in terms of the total no. of casualties.
A couple of Footballers have also been tested positive for the virus, one of whom Callum Hudson-Odoi has already recovered from the illness. 
Arsenal boss Mikel Arteta, who was also found infected with the virus, is recovering fine as well.
Featured Image credits: Dainik Jagran