Tokyo Olympics 2021: 5 Amateur Boxers to Watch Out For at the 2021 Olympics
Sportco lists down five amateur boxers that you should keep a close eye on during the 2021 Tokyo Olympics.
5. Eumir Marcial – Team Philippines
Eumir Marcial has been considered as the successor of the boxing legend, Manny Pacquiao. Even though it is too early to make any comparisons, there is no doubt that the young Philippine is full of talent. He has the whole country of the Philippines' hopes up for bringing home its first-ever gold medal. 
Marcial has turned pro boxer but has qualified for the Tokyo 2021 Olympics. He will be looking forward to boosting his stocks at one of the biggest stages to showcase how technical you are in the sports of boxing. 
4. Shakhobidin Zoirov – Team Uzbekistan 
Not a surprise that Shakhobidin Zoirov makes it to the list of top five boxers to watch out at the Tokyo Olympics 2021. Zoirov has already proven himself to be one of the best boxers in amateur boxing. 
He is coming into this with an Olympic gold medal already to his name, as he was finished 1st in the Olympic 2016 boxing event.
Zoirov is a boxer who takes heavy inspiration from the greatest of all time, Muhammad Ali. He tries imitating his footwork and swiftness. Zoirov's fighting style makes it difficult for his opponents to land clean shots. He is expected to earn his second gold medal in the event. 
3. Julio Cesar La Cruz – Team Cuba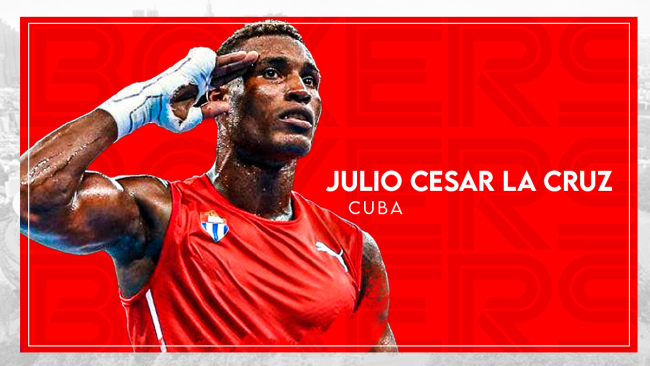 The list of top boxers for the Tokyo Olympics 2021 would be incomplete without a participant from Team Cuba being on it. 
Julio Cesar La Cruz is sure to put on a defensive master class. He fights with his hands down and shows off his elite head movement and footwork, which is one of the most entertaining boxing styles out there. 
With over 200 amateur wins, Julio Cesar La Cruz is a seasoned veteran in amateur boxing. Apart from his impressive record, 'La Sombra' has also won gold in the previous Olympic event, he is also a 4-time Amateur World Champion. 
2. Hu Jianguan – Team China
Hu Jianguan's got some unfinished business (olympics.com)
After winning the Bronze in the 2016 Olympics, Hu Jianguan went through a career-threatening injury. He said it himself that he thought of giving up on the sport completely. He has also won the Bronze in World Championships and another Bronze in Asian Championships. Without a doubt, Jianguan has some of the fastest combinations on this list. 
He had been recently ranked number 1 in the World Ranking for Amateur Boxers in his category. After continuous third-place finishes, Jianguan will be looking forward to proving himself to be the best boxer in his weight division. Jianguan comes into this event hungrier than ever and will try to bring Gold back to China. 
1. Amit Panghal – Team India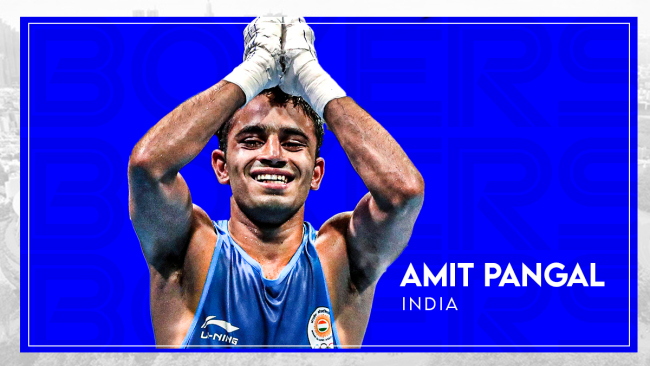 One of the most shocking entries into the list of top boxers to watch out for at the 2021 Tokyo Olympics. However, it is only fair as Panghal managed to attain the first position in the World Ranking of Amateur Men's Flyweight category. 
This is not the first time he has been named in the number 1 position as he was ranked first only last year. Amit Panghal is extremely skilled as he is a masterful technician in the sport. 
Panghal was also the winner of the previous Asian Games and he also won the silver medal in the last World Championships event. Amit Panghal has been promoted to the number 1 spot only a month before the Olympics start. This will be a huge boost for the Indian boxer as it will result in better draws.