Fifa 21: Football wonderkids with amazing potential in the career mode
Fifa 21 has an exciting package of wonderkids available. They are not only some ordinary players but players who have sparked a light and evoked a completely new side of the game
It's not only about the players who have scored but also about the youngsters who defend or keep well. Let's have a look at the best young prospects of FIFA 21.
Gianluigi Donnarumma 
The 21-year-old player of AC Milan is the best young goalkeeper in FIFA 21. If trained and developed well, he can easily turn into a beast while protecting the goal and it will be raining cleansheets as his reaction and jumping attributes make him a keeper who would empower your defence again and again.
Matthijs De Ligt
Juventus, oh sorry, Piemonte Calcio have an exciting talent too in the form of a central defender who is just 20, De Ligt. Considering the reality aspect of Fifa 21, De Ligt's composure, heading and physicality form a combination that barely any attacker could beat.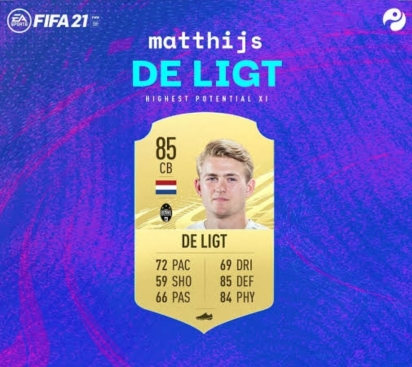 Alphonso Davies 
Another player who turned 20 this month, is an explosive left-back and not many players would compete with him in terms of pace.
Fifa 21 has done very well with Davies' pace and especially his acceleration as pacy players always tend to rule the game. FIFA 21 has a list of specifics and only those players are trusted with huge numbers in the speed and acceleration attributes.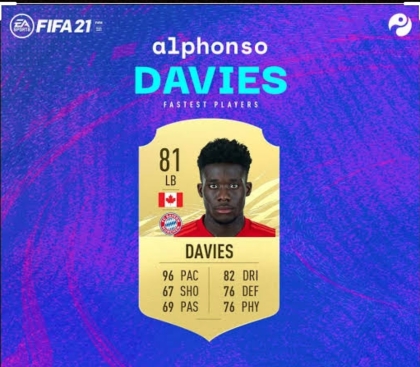 William Saliba
Another centre back who may not be playing regular football with his club in real time but his value and talent is immense. FIFA 21 has rated this Gunner very high and he is also hailed as one of the strongest young centre halves in the game.
Ferran Torres
The Manchester City signing has a huge responsibility on his shoulders as he is roped in to replace the veteran David Silva. The Spaniard can take up multiple roles in the game and that has added to his FIFA 21 ratings in a way.
His versatility rates him above several other players in FIFA 21.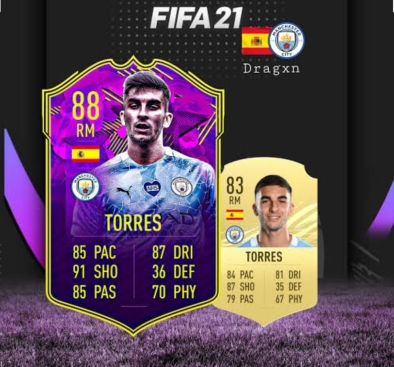 Mason Greenwood
The Manchester United starlet has been one of the best academy players to ever come out and there's no doubt about that. His performance in the 2019-20 season, especially post lockdown was exquisite and that has earned him a brilliant sprint speed and a really high shot power like we have witnessed in real life.
His potential ratings are pretty solid too and that means he is the perfect player to invest in.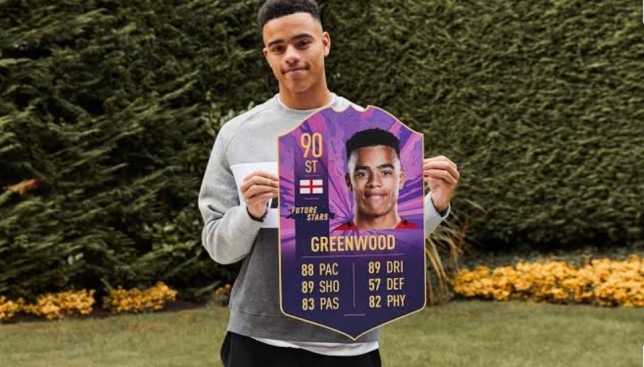 Jadon Sancho
Well, he could've been a Manchester United player but the deal didn't proceed any further. The Borussia Dortmund star is perhaps the most highly valued youngster over 100m. 
Players with a humongous transfer budget can add him to their squad and you will notice how well he delivers in FIFA 21 like he does in real life too.
Kylian Mbappe
The Frenchman despite his tender age is strong and powerful. He is fast, he can dribble and his strength is unmatched too when compared to any other youngster.
All these traits make him an ideal FIFA 21 player. He already has a World Cup and the PSG star also helped his side to play their first ever Champions League final.
Apart from all this, he still shows promising signs of improvement. That means you will miss out on a lot in FIFA 21 if you keep him out of your squad.
There are few other players too who are as good as the ones mentioned above. However, their qualities are pretty similar. 
Real Madrid's Vinicius Junior, Erling Haland from Dortmund and the exciting Ansu Fati from Barcelona are also the top picks for any FIFA 21 squad.
They possess pace, composure, finishing, shooting and any other characteristic you would want in a player in FIFA 21. Go and get them all!!
Featured image credits- youtube.com