FIFA World Cup 2022 Groups List: Sportco previews the 8 groups at the Qatar WC
One of football's most important tournaments is only a few months away, and following the last qualifiers between Costa Rica and New Zealand, every group is officially complete. 
FIFA World Cup 2022 Groups: Preview
On Monday, November 21, the football world will come together in Qatar for the FIFA World Cup, the sport's most iconic competition.
For two months, Qatar will be the center of football, with supporters from all over the world-devouring their passion for their home nations. In Qatar, there will be a lot of anticipation, excitement, anxiousness, and emotions.
With 32 countries qualifying, one will have the privilege to become immortal on the world's grandest stage. There will be favorites and underdogs, and this FIFA World Cup might be the most unpredictable we will ever see.
There are other countries who have qualified for this competition after centuries and will have more opportunities to create history in the World Cup. 
Besides this, some strong contenders will be seeking to add the famous prize to their history. 
Now we will take a look at the 2022 FIFA World Cup Group List below and analysis them: 
FIFA World Cup 2022 Groups List: Group A
All the countries are from different continents, and the group will surely deliver a lot of entertainment. 
Underdogs abound in Group A, and then there are the Netherlands, who failed to qualify for the 2018 World Cup, and will be looking to avenge their earlier World Cup setback. The other three, though, must not be overlooked. 
Senegal, headed by Sadio Mane, were AFCON Champions this year and have the ability to advance beyond the round of 16.
While Qatar will be playing in their first World Cup since their independence in 1971, they will be determined to make a mark in Group A, and Ecuador will also be on the same mission.
FIFA World Cup 2022 Groups List: Group B
Fans are looking forward to group B since there is a lot of hype surrounding this group. After last year's devastating penalty shootout loss to Italy last year at the Euros, England appears to be steadfast in their pursuit of a big trophy. The last time Three Lions had a notable achievement was in 1966.
Wales fans are ecstatic as their country qualified for the World Cup for the first time in 64 years. Wales have had some heartbreaking near-misses in preparing for the World Cup in the past, but they have cast those ghosts aside this time and will feature in the competition.
Iran will take on these three powerhouses with the hopes of causing a shocker. After failing to qualify for last year's World Cup, the United States have their ambitions as well. 
FIFA World Cup 2022 Groups List: Group C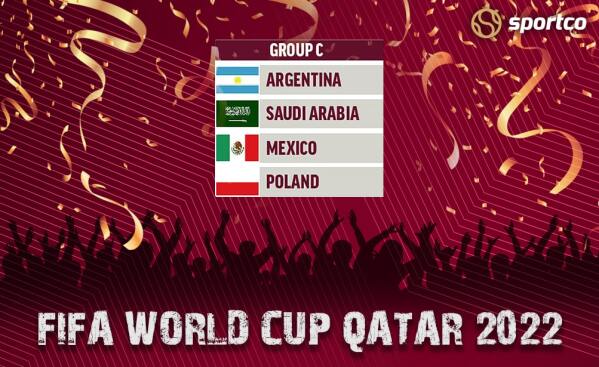 This group will feature two World Class players, Lionel Messi and Robert Lewandowski. This tournament will drive the duos to lead their respective countries Argentina and Poland to supremacy. 
Lionel Messi, who has already won two international trophies in the space of two years, will be keen to add the game's most prized medal to cap off a remarkable national career.
It may be the most difficult group, as Mexico and Saudi Arabia may prove to be a thorn in Poland and Argentina's side on their path to the knockout stages.
FIFA World Cup 2022 Groups List: Group D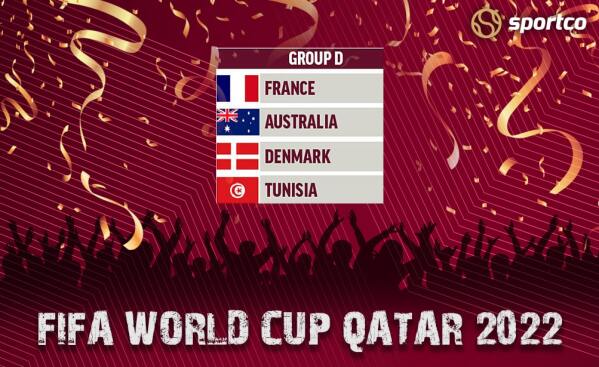 We've all heard of the World Cup curse, which occurs when a country wins the World Cup but fails to advance past the group stage in the next World Cup, resulting in relegation to the bottom of the standings.
France was the first to fall prey to this curse in 2002, followed by Italy in 2006, Spain in 2014, and Germany in 2018. 
And now, with France as the reigning champions, will history repeat itself, or will the 2018 World Cup winners rewrite the curse's sub-plot? Australia, Denmark, and Tunisia will be standing in France's path, as France will not be a danger to the group this time. 
FIFA World Cup 2022 Groups List: Group E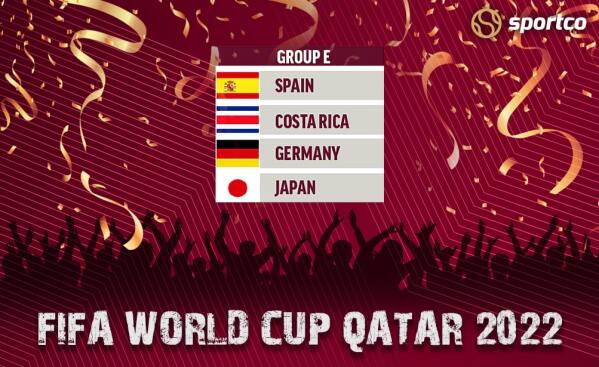 Under Luis Enrique, Spain have made significant progress and now seems to be the favorite to win the World Cup. 
In less than a year, the former Barcelona manager has led the LA Roja to the Euro 2020 semi-finals and the Nations League final. Now that the World Cup is approaching, Spain is ready to put on a show.
Germany may not appear as frightening as they were in the 2014 World Cup, but new manager Hansi Flick is the man to re-establish the team's esteem. The underdogs, Japan and Costa Rica will seek to create issues for the European heavyweights.
FIFA World Cup 2022 Groups List: Group F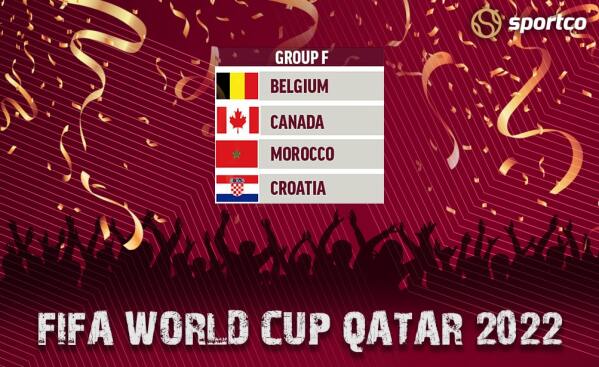 Belgium's golden generation, who were presumed favorites in every major event but have looked unpromising in the matches, might be playing in their final World Cup. 
The Red Devils made it to the semi-finals in the last World Cup but lost to France. This is the final opportunity for this golden generation to establish their merit.
Croatia were the runners-up last time, but it'll be not easy to envisage them advancing in this tournament. 
However, for Canada, this is a chance to establish themselves among the top country, as this will be their first World Cup in 36 years. 
Morocco are accustomed to playing in this competition but have to illustrate their commitment as they will face three great teams. 
FIFA World Cup 2022 Groups List: Group G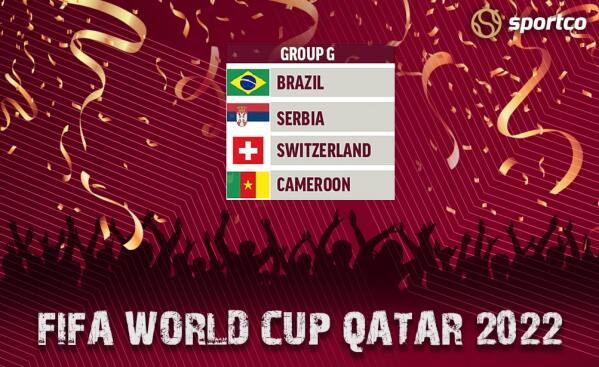 Serbia, Switzerland, and Cameroon might derail Brazil's progress in the group stage. Brazil are at the top of its game right now, and it will take a lot to dismantle A Selecao, which are full of quality players.
This time, Neymar and his teammates will be aiming to end Brazil's 20-year wait for the World Cup trophy in Qatar.
FIFA World Cup 2022 Groups List: Group H
Portugal has matured into a very accomplished side with a wealth of quality players at their disposal, led by Cristiano Ronaldo, one of the most consistent players in the world. 
The 37-year-old will participate in his final World Cup, and Qatar might be his last chance to end his illustrious career with a trophy that every nation craves.
Besides, they have Uruguay in group H who have toiled to reach Qatar. For short months Uruguay's World Cup qualification hope were dashed by a string of defeats. 
But appointment of new manager Diego Alonso rekindle their aspiration to reach World Cup, and here they are now. 
Ghana and South Korea, on the other hand, have the potential to manipulate the destiny of Portugal and Uruguay in the group stage.