Lewis Hamilton becomes the latest sports personality to have contracted with a Covid-19 infection
During a mandatory pre-race PCR testing for the Sakhir Grand Prix, Lewis Hamilton has tested positive for COVID-19, the Formula One, and Mercedes-AMG Petronas F1 team have confirmed
The seven-time world champion will be missing this weekend's Grand Prix due to the positive yet negative result and it comes as a huge blow for someone who has been doing exceedingly well recently.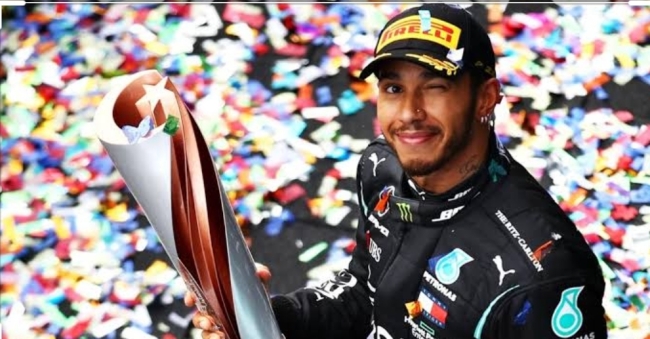 The FIA released a statement that said, "In accordance with COVID-19 protocols and public headbutt authority guidelines in Bahrain, he is now isolating. All contacts have been declared.  The procedures set out by the FIA and Formula 1 will ensure no wider impact on the weekend's event. "
Hamilton is the third recognized Formula 1 driver to contract the virus. Mercedes, who is yet to name his replacement, released a statement too.
It read, "Regrets to announce that Lewis Hamilton has tested positive for COVID-19 and will be unable to take part in this weekend's Sakhir GP." 
"Lewis was tested three times last week and returned a negative test each time, the last of which was on Sunday afternoon at the Bahrain International Circuit as part of the standard race weekend testing program. 
However,  he woke up on Monday with mild symptoms and was informed at the same time that a contact prior to arrival in Bahrain had subsequently tested positive."
Hamilton has been in the headlines for all the good reasons lately and this weekend could've added more to his glory. However, keeping yourself away from the coronavirus has been one of the toughest jobs for any celebrity or sportsman as they are dragged into the spotlight, the moment anything comes out. 
The Brit will have to test negative at least twice before he gets back to his usual routine and that may take some while. Lewis will be flabbergasted as he's almost missing on more than a month of practice which may or may not hamper his form. 
Featured image credits- motorsport.com