Liverpool vs Real Madrid: Champions League Head to Head record | H2H Stats | Results | History
The Champions League quarter-final 2nd Leg beckons as Real Madrid take a two-goal advantage back to Anfield. Liverpool will need to be at their creative best to overcome an in-form Los Blancos on Wednesday night. 
Before the match begins, let's dive down memory lane as we are to present how the last six meetings between these two European giants turned out.
Head to Head Stats
Liverpool wins
2
Real Madrid wins
4
Draws
0
1. Real Madrid 3-1 Liverpool Quarter-Finals 2021 1st Leg (7th April 2021)
The Los Blancos will be playing the Merseyside outfit with an advantage of two goals, a 3-1 win they worked hard at the Alfredo Di Stefano stadium. 
Vinicius Junior's brace and Marco Asensio's steal on a Trent Alexander-Arnold mistake was enough to keep Jurgen Klopp and co out of the game.
Liverpool did manage to get a goal back through Mo Salah but it would take some performance for the Reds to beat Real Madrid, who come after an overwhelming El Clasico performance.
Liverpool will still have something to fight for as they finally earned their first win at Anfield in the English top-flight in 2021. So what do you think? Will Liverpool stun another Spanish giant with a miracle?
2. Real Madrid 3-1 Liverpool UCL Final 2018 (27th May 2018)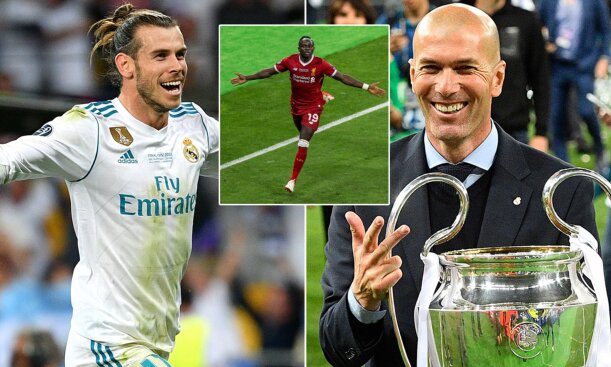 A Champions League final that would be a cherishable moment for all the Madridistas in the world, and on the contrary, a night that all the Reds would want to wipe off their minds.
It was Liverpool's first Champions League final since 2005 and Jurgen Klopp's men were absolutely sensational in the Champions League that season. 
The brand new front three of Liverpool, with Sadio Mane, Roberto Firmino, and Mohamed Salah were firing from all ends and Real Madrid were their last hurdle to glory.
The game was equally matched until Salah was brought down by Sergio Ramos, which caused a serious muscle injury to the Egyptian King who then had to be substituted just after the half an hour mark. 
The second half is memorable for other reasons as Real Madrid took an early lead, courtesy of the Liverpool stopper Loris Karius who made one of the most bizarre errors in a final.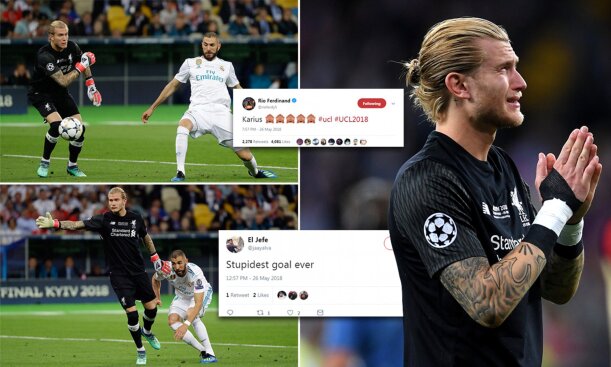 However, just four minutes later, Sadio Mane equalized but within ten minutes of their goal, Gareth Bale arrived from the bench and scored a phenomenal bicycle kick to restore Madrid's lead.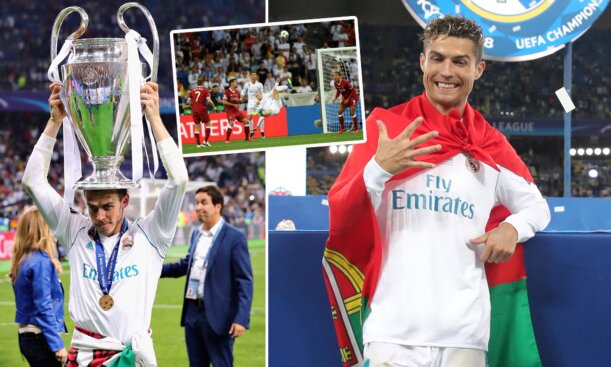 Another long-ranger from Bale that should've been a routine save for Karius went in and Real Madrid and Cristiano Ronaldo won their last Champions League to date. 
However, some people still think that Ramos' tackle on Karius in an attempt to score caused a concussion strong enough for the mistakes the Liverpool keeper made later on.
There was a lot of controversy regarding the Madrid skipper's tackle on Salah too, but soon it was quite evident that both the players were equally involved.
3. Real Madrid 1-0 Liverpool UCL Group Stage (5th Nov 2014)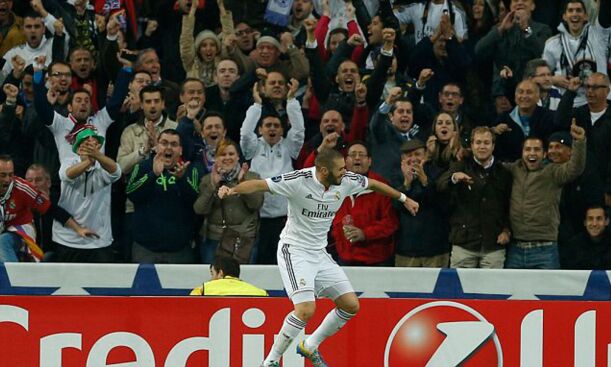 The game did not involve much action as it was the second of the Champions League group B fixtures in 2014, with Liverpool already having lost at home 3-0. The first half saw the only goal of the game, with Karim Benzema scoring a goal that was assisted by Marcelo.
Liverpool later dropped to the Europa League as they finished third in the table.
4. Liverpool 0-3 Real Madrid UCL Group Stage (23rd Oct 2014)
The first meeting between the two sides was at Anfield but Liverpool failed to show any authority. Cristiano Ronaldo scored in the 23rd minute of the game, while just seven minutes later, Karim Benzema scored.
Benzema completed his brace just 11 minutes after scoring his first, which was also the last goal of the game. The Reds lacked rhythm and were taken down by the Los Blancos comfortably.
5. Liverpool 4-0 Real Madrid UCL Round of 16 (11th Mar 2009)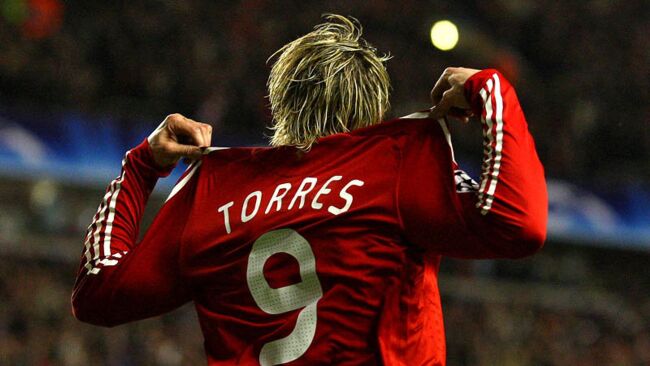 This time it was Liverpool who were in the driver's seat, leading from the first leg against Real Madrid. It was Fernando Torres who was the man of the occasion, the former Rojiblanco took was instrumental in dismantling the Los Blancos, and with Steven Gerrard's brace, Real Madrid were done and dusted.
To add more to their miseries, Andrea Dossena also scored, which was the fourth goal of the game and his first for the Reds. However, Rafael Benitez's side couldn't do much after progressing to the quarter-finals, losing to Chelsea.
6. Real Madrid 0-1 Liverpool UCL Round of 16 (25th Feb 2009)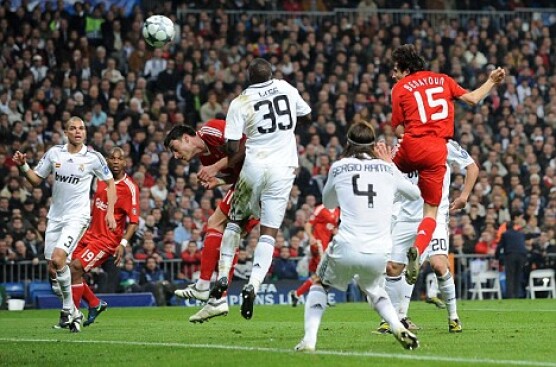 28 years after playing each other in the final, Real Madrid and Liverpool went head-to-head against each other again in 2009 in the round of 16 of the Champions League.
The Reds were the better side on the day, and scored the only goal of the game, courtesy of Yossi Benayoun who fired it from a Fabio Aurelio free-kick. 
However, Liverpool were also successful in diminishing Real Madrid's movements at home as the game ending with a lot of praise for Benitez's tactical decisiveness.