FPL: Is Sadio Mane the ultimate differential for Gameweek 27?
Mane and 'differential' don't always go together in the same sentence, but that is the case at the moment. 
He got injured during the Gameweek 24 against Wolves, which was also the double Gameweek for Liverpool and didn't feature ever since until their match against Norwich City in Gameweek 26. 
He came off the bench in the second half and scored the winning goal for his team. Mane also started for Liverpool in their Champions League 'Round of 16' match against Athletico Madrid on Tuesday. 
That should tell you that he is fully fit and will be a regular starter for the European Champions in the coming weeks.
Jurgen Klopp did pull him out of the match in the half-time, but that is probably to do with the fact that he had already received a yellow card earlier in the match. 
The player was on the brink of receiving another in the closing moments of the half.
Mane (£12.2m) is currently owned by only 21% managers, which is relatively low considering he is one of the most prized midfielders in FPL. 
Before Gameweek 24, his ownership was close to 50%. He is currently at his lowest price since September and has been looking to make up for the lost time.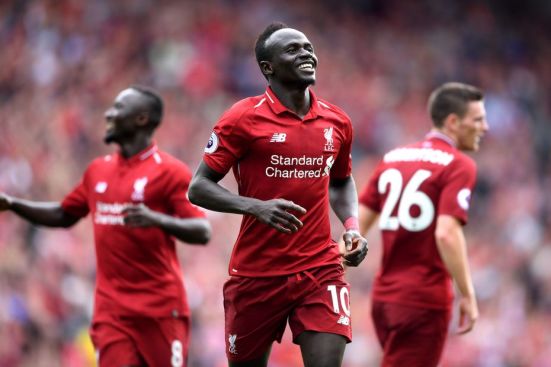 The Liverpool winger is not only an ideal pick for a midfielder. However, FPL managers can blindly captain him for the next few weeks without giving it a second thought as he is scheduled to face West Ham, Watford, and Bournemouth next.
If you could find money to get both Salah and Mane, then that could be the best way to move forward. He is currently at £12.2m. 
However, won't be for long as his price will drastically increase with the performance that he almost guarantees to do.
Yesterday, Tottenham Hotspur broke the news that Heung-Min Son will be out for weeks to come as he suffered a severe injury on his hand during the match against Aston Villa last weekend. 
So, his owners can look at Mane as the potential replacement. If they have another £1.2m at their disposal, then they can't find a better replacement than Mane. 
With easy fixture and his potential, Mane is the ultimate differential in FPL for Gameweek 27.
Cover image credits: Goal.com