Marcelo Bielsa: Dissecting the mind of an intense personality in football
In the below article, Sportco tries to dissect one of football's most intriguing personalities in the form of Marcelo Bielsa. We cover Bielsa's journey from his early career to his present stint with Leeds United in the Premier League. 
Marcelo Bielsa is known to play an expansive style of football which leaves the team vulnerable at the back at times, but nevertheless, his teams are a joy to watch. Sportco dives deep into Bielsa's football philosophy, tactics, formations, and key players under his system at Leeds.  
Marcelo Bielsa: Profile
Marcelo 'El Loco' Bielsa was born on July 21, 1955 in the city of Rosario, Argentina. Bielsa played professional football until the age of 25, then retired to focus on his career as a coach. 
In his professional spell as a player, Marcelo Bielsa represented the Argentinian club Newell's Old Boys'. His coaching career includes managing multiple clubs and also national teams such as Argentina and Chile. 
Marcelo Bielsa with his unique tactics and style of play has always been respected amongst the big-name managers, including the likes of Pep Guardiola, who considers Bielsa to be one of his key inspirations.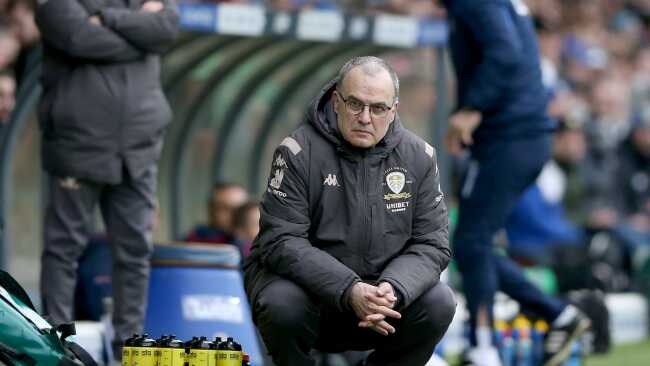 Bielsa's Philosophy
"My football in defence is very simple: 'we run all the time'.

– Marcelo Bielsa
Bielsa's philosophy is simple, the team presses the opposition relentlessly to win the ball back as soon as possible. Although, this style of play is efficient but it takes a lot of stamina out of the players who are consistently running behind the ball. 
Marcelo's team often tends to get fatigued by the end of the season, the name given to this theory is 'Bielsa Burnout'. Although it is just a phenomenon, it has been visible in the past. 
Regardless of his harsh style of play and tactics, Bielsa managed to bring Leeds United back into the Premier League after winning the Championship with them. Even in the Premier League, Bielsa's Leeds United have managed to stay in the mid-table. 
Marcelo Bielsa Tactics at Leeds
Famously called the 'Bielisimo', Leeds United deploy counter-attacking tactics but there are two different styles of counter-attacking football under Marcelo Bielsa and his tactics with the Yorkshire-based club. 
Leeds are not often seen executing the low block, as they are in constant hunt of the ball whenever it's not in their possession. 
Half-counters are executed when the ball is retained in the opponents half, they would attack through the middle as it takes time for the opponent's defense to set itself back up and full-counters are also played whenever they retain possession in their own box, they would start attacking through the flanks with their fast wingers and wing-backs.
In defense, Bielsa plays high press tactics with Leeds United. The players do not focus much on cutting the passing lanes, as they play man to man. All 10 outfield players are involved in pressurizing the opposition to give away the ball. 
This old-school style of defense requires high intensity. Low block tactics is not played under Marcelo Bielsa with Leeds, which also makes it vulnerable in one on one situations. The opposition have managed to beat their man, which creates a huge gap in Leeds' defense. 
Marcelo Bielsa's Formations
Marcelo Bielsa plays a 4-1-4-1 formation, which is a modified version of his famous 3-3-1-3 formation. He tried his old formation with Leeds but it didn't result in being efficient. 
The Leeds players are instructed to constantly create space in order to open up passing lanes in the midfield and attack. Bielsa is efficient in using both the flanks and the center of the pitch. His team plays quick passes so the defense do not get time to adjust themselves in accordance of the attack.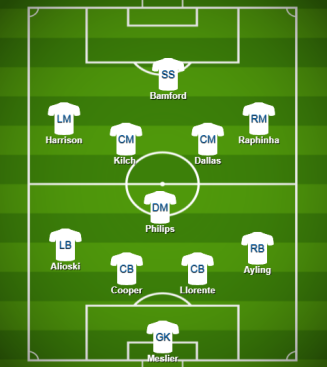 Key players in Bielsa's System at Leeds
Kalvin Phillips: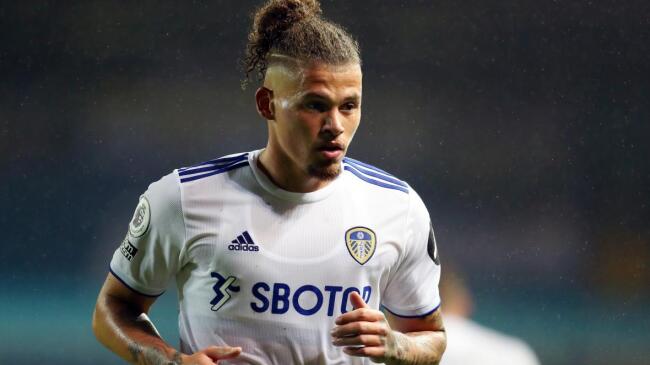 Kalvin Phillips manages to execute the philosophy and tactics of Marcelo Bielsa to perfection. Being a homegrown talent, Phillips has undoubtedly been one of the most key players in Bielsa's Leeds United. 
Philips is involved in both attack and defense for Leeds. He has been one of the best holding midfielders in the league this season.
Patrick Bamford: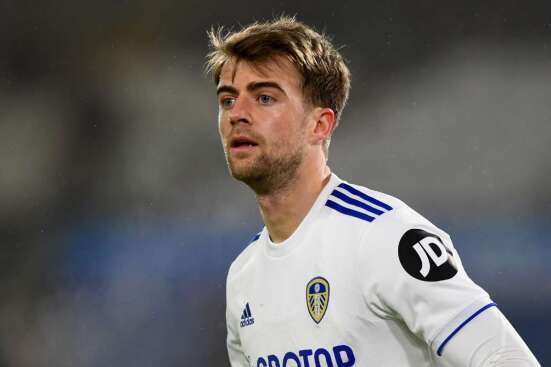 If anyone from Bielsa's team has been putting up numbers on a nightly basis, it is Patrick Bamford. The number 9 plays as a CF and is the cherry on top of all the perseverance and hard work put in by Marcelo Bielsa and his men. 
Bamford has already scored an impressive 14 goals this season in the Premier League, along with 8 assists to his name, involving himself in playmaking as well. The Leeds forward has been a vital cog in the Leeds tactics and evolution under Bielsa.
Jack Harrison: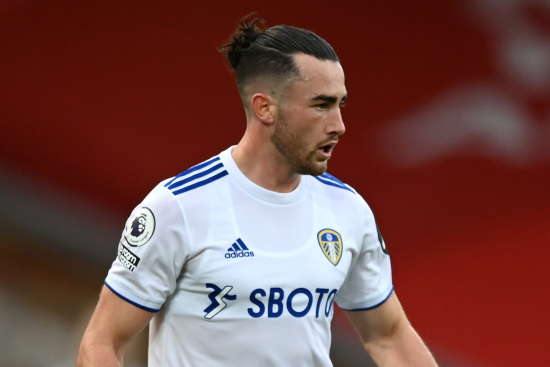 Whilst having a weak contribution defensively, Jack Harrison has been one of the most lethal players in counter-attack this season. 
Harrison's long balls are a thing of beauty. With strong dribbling and playmaking attributes, Harrison is a complete attacking midfielder and another important member of the Bielsa evolution and tactics at Leeds.
Honorable mention:
Pablo Hernandez: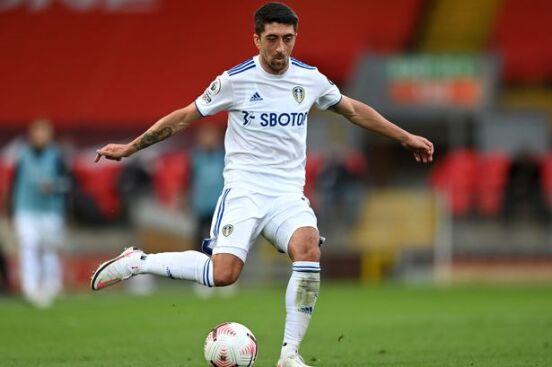 Despite the season being ruined for him mainly due to injury, there is still no denying the importance of the 36-year-old in this club. Pablo Hernandez was the biggest star in Bielsa's historic 19/20 season in the Championship with Leeds United.
How can Leeds improve next season?
With the high-intensity style of play and tactics, we would like to see depth in the squad of Leeds United under Marcelo Bielsa. 
Leeds could also look into acquiring players with versatility, as the current set of players do not allow Bielsa to tweak the system, if he does so, many individual weaknesses might come into play. 
The squad, at times, seems unbeatable, while the rest of the time, even the low-level teams manage to put a few goals past Leeds' defense. This could only be solved with some changes in the defensive transition and positioning.