Olympics cancellation not on the agenda yet, says IOC president
International Olympic Committee (IOC) president Thomas Bach has denied that the committee is contemplating postponing the 2020 Olympic Games just yet.
With COVID-19 pandemic having spread in a major part of the world, most of the sporting events have been postponed.
The Olympic Games are scheduled to start from 24th of July in Tokyo which is the capital city of Japan.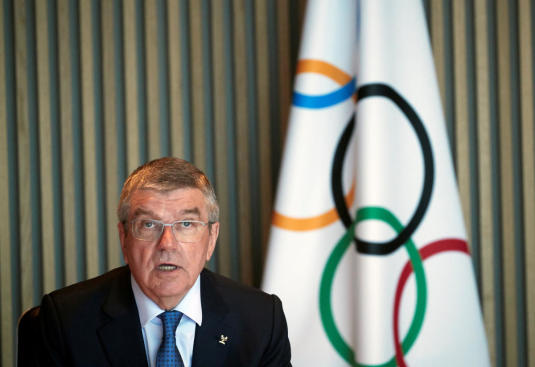 The event is still quite a bit away, but the way the no. of cases has been increasing worldwide, it doesn't seem to be possible that the athletes from different countries will be allowed to travel abroad by their respective governments.
Many countries have already closed their borders with no international flights in operation anymore.
Even if the borders are opened by July and the athletes are allowed to travel, it will be highly unsafe to have athletes from 190 countries gather at a single destination.
The Olympic Games won't involve just the athletes, but a no. of other professionals and the supporters as well.
Bach, when asked about a potential postponement of the Olympics, said it was not the right time to reach any sort of a decision when nobody had any idea how the entire situation was going to unfold in the coming weeks or months.
"What makes this crisis so unique and so difficult to overcome is the uncertainty." Bach was quoted as saying by New York Times.
"It would not be responsible in any way to set a date or take a decision right now, which would be based on the speculation about the future developments." Bach further added.
Japan, which will be the host country of the Olympics, seems to have dealt with the pandemic relatively efficiently as compared to most of the other countries in the world.
The total no. of COVID cases in Japan till 19th of March was 924 which include 29 deaths.
Featured Image Credits: irishtimes.com