Sportco List of Top 10 Goal Scorers in FIFA World Cup History
In this article, Sportco will list the top ten goal scorers in FIFA World Cup history:
Being a top scorer in football's most famous competition transcends your reputation worldwide. This highlights how the player has been in excellent scoring form since his debut. 
The fact that the World Cup only occurs once every four years shows how the players maintain their allure and keep setting records.
But staying top on the goal-scoring chart illustrates your consistency, and the article will emphasize the top 10 goal scorers in FIFA World Cup history. 
10. Gabriel Batistuta (10 goals)
Our list of top scorers in world cup history starts with an Argentine, but unfortunately, it's not the Argentine you expected; it's Lionel Messi's compatriot Gabriel Batistuta who is only Argentina's top goalscorer in World Cup.
The famous striker was featured in three editions of the FIFA World Cup (1994, 1998, and 2002). However, it took him 12 games to achieve this feat, and he is currently the only Argentine who comes under the top ten list of top World Cup scorers. 
9. Helmut Rahm (10 goals)
Germany have spawned a number of elite players who have helped the nation achieve success. Their players have also dominated the score lists in this competition.
Helmut Rahm is one of them. He represented West Germany at the 1954 and 1958 FIFA World Cups, making ten appearances for Germany, scoring one in every game (ten), and helping the country win the 1954 World Cup.
8. Gary Lineker (10 goals) 
Despite having a rich squad, England never went past the round of 16 until 2018. However, they might be satisfied that one of their players is among the top 10 scorers in World Cup history. 
The great Gary Lineker was a prolific goal scorer for England who represented his country internationally. 
Lineker had poacher instincts, in his 12 outings in two FIFA World Cups (1986 and 1990), Gary Lineker bagged 10 goals. 
7. Jurgen Klinsmann (11 goals) 
Jurgen Klinsmann is another German player who represented West Germany and then Germany after their unification. 
He etched his name in their history by becoming the second top scorer and breaking Helmut Rahm's record in FIFA World Cup. Klinsmann played in three editions of the competition and scored 11 goals in 17 matches. 
6. Sandor Kocsis (11 goals)
Hungary has never had particularly brilliant players, but they have produced a limited handful of talented football players who have made their impression in FIFA World Cup history.
And without a doubt, Sandor Kocsis is Hungary's most valuable player. The striker led Hungary to the 1954 FIFA World Cup final on his alone. 
He scored an average of 2.20 goals per game. He netted 11 goals in just five games and was a terrific striker for Hungary, who earned 68 appearances and scored 75 goals.
5. Pele (12 goals)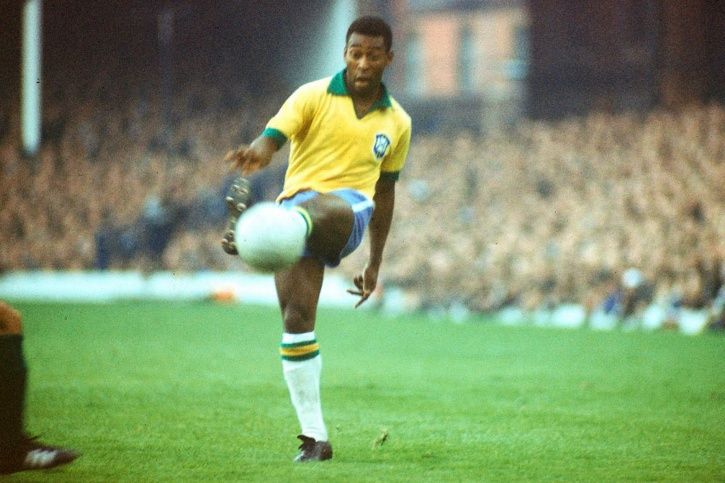 When he led the Selecao to World Cup victory in 1958, Pele was one of Brazil's most promising young players. 
He has subsequently played in three FIFA World Cups, in 1958, 1962, and 1970, scoring 12 goals for his country in those tournaments.
4. Just Fontaine (13 goals) 
France were one of those teams that created a pool of talented players, but few of them scored as many goals as Just Fontaine has.
It took Frenchman to score 13 goals in barely six matches in the 1958 World Cup. What is more surprising is no France player has even come close to surpassing his record regardless of their talents.
3. Gerd Muller (14 goals)
Gerd Muller, one of the deadliest attackers to ever grace the game, Gerd Muller form used to decide the performance of Germany. 
In his 13 outings in the 1970 and 1974 World Cups, Gerd Muller scored 14 goals. Additionally, he helped Germany win the 1974 FIFA World Cup.
2. Luiz Ronaldo (15 goals)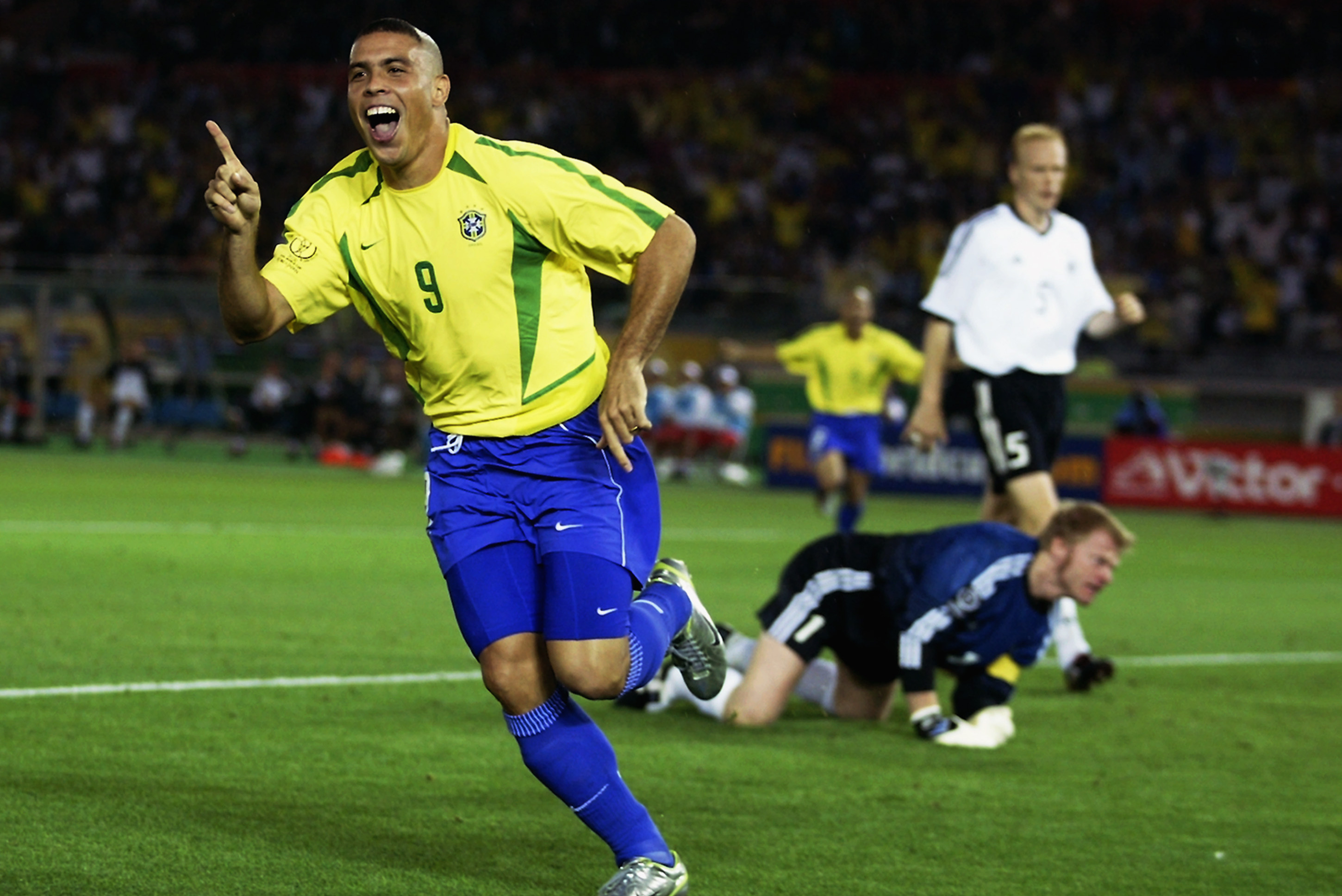 On our penultimate position of top scorers in world cup history is a very special talent. Only one Brazilian had the ability to surpass Pele's record, and that Brazilian was Luiz Ronaldo. 
The Brazilian forward played 15 matches, scored 15 goals, and competed in four World Cups (1994, 1998, 2002, and 2006). In addition, Ronaldo's two goals in the tournament final against Germany in 2002 aided Brazil in winning the FIFA World Cup in Japan. 
1. Miroslav Klose (16 goals)
When he surpassed Luiz Ronaldo's long-standing record of 15 goals, Klose became Germany's most famous striker since Gerd Muller.
Klose participated in four tournaments—2002, 2006, 2010, and 2014—and defeated Argentina to win the World Cup in 2014.
He starred in 24 games across all four editions, scoring 16 goals. The 2014 World Cup was his final appearance, and he emerged as the tournament's top scorer.
Who is your favorite player from the above list of top scorers in world cup history? Let us know in the comments below.