Top 5 unbreakable records set by Lionel Messi that would take a beating!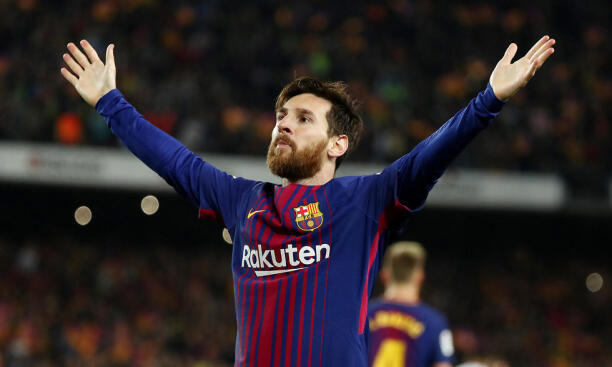 No words can suffice how great Lionel Messi is, people call him the god of football.
If Football is an art, then Lionel Messi is the artist; he makes you fall in love with this beautiful game, the epitome of footballing prowess. 
Once Pep Guardiola said, "Don't write about him, don't try to describe him. Just watch him. It's always best to not describe Lionel Messi because words are not enough; what he does on the pitch is unimaginable. He is 33 and ageing, still ageing like a fine wine."  
So today, we will look at the top five records of Lionel Messi that seem unbreakable at the moment.
1. Most Official Goals in a Calendar Year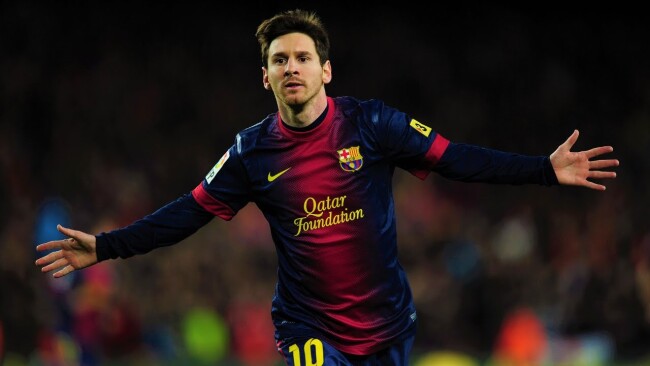 In 2012 Lionel Messi was unstoppable; Messi broke Gerd Muller's record of 85 goals, which he set in 1972, Lionel Messi netted a magnificent tally of 91 goals (in all official competitions for Barcelona and Argentina). 
That means Lionel Messi registered an average of 1.319 goals per game and 66 minutes per goal. Lionel Messi was awarded the Guinness World Record title for most goals in a calendar year. Truly inspirational. 
A truly awe-inspiring feat that features on top of our list of unbreakable Lionel Messi records.
2. Most goals in El Clasico history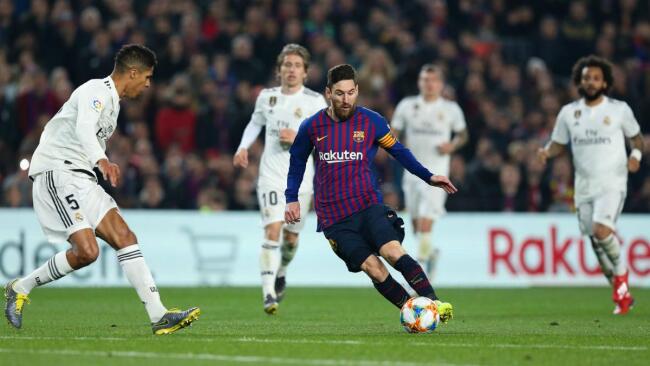 The Argentine is the top scorer in El Clasico history with 26 goals so far, which is eight more than his fellow countryman legend Alfredo Di Stefano. 
Lionel Messi has scored two hat-tricks against Real Madrid and would surely score more goals before his retirement and might become the ultimate king of El Clasico. Another to his list of unbreakable records.
Fun Fact- Lionel Messi has the same number of goals in El Classico as the entire current squad of Real Madrid.  
#3 Most European Golden Shoe Award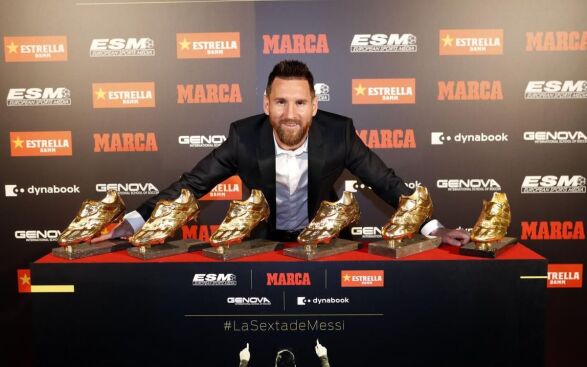 On the third spot of our list of unbreakable records of Lionel Messi is the Golden Shoe awards received by the Barcelona forward. 
The Argentine has won a record six European Golden Shoe awards most by any player in football, two more than Cristiano Ronaldo. 
It's just a matter of time before he wins his seventh European shoe. 
4. Most Goals Scored for a Single Club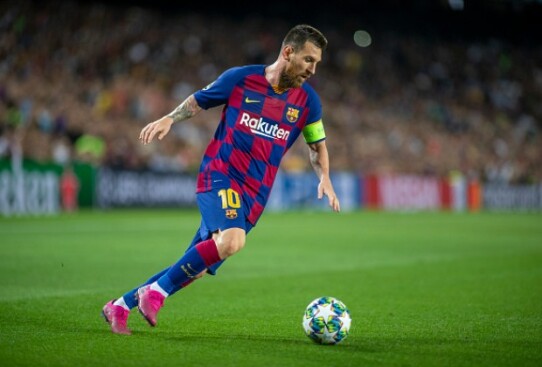 Lionel Messi now is the only player who has bagged the most goals for a single club (Barcelona). 
On December 20, Lionel Messi broke Pele's record of 643 goals, and he has now scored staggering 670 goals. No other player has scored more than 200 competitive goals other than Lionel Messi for Barcelona. 
Whilst he also broke Xavi's record for most appearances (767) for the single club, Lionel Messi holds the record for most appearances. (776) 
And Lionel Messi will surely extend his goal-scoring record for Barcelona by targeting at least 750 goals in coming seasons and add to his list unbreakable records.      
5. Most Ballon d'Or award winner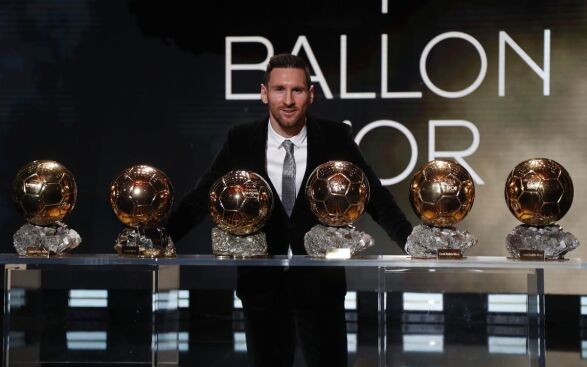 Lionel Messi won his sixth Ballon d'Or in 2019, garnering seven more votes than Virgil van Dijk was his close contestant. That season, Messi scored over 50 goals for Barcelona.
Lionel Messi is the first player to bag 4 consecutive Ballon d'Or; he had achieved all this at only 25 years old, an awe-inspiring status. 
To surpass his record, one will not only have to as talented as the Argentine maestro but also as consistent as him. 
So this was the list of top 5 Lionel Messi records that seem to be unbreakable by anyone in the coming years in football. 
Featured Image Credits - wallpaperaccess.com