Allyson Felix - The Complete Track and Field Athlete
The Olympics finally concludes after a long-stretched delay. The United States of America topped the Olympic charts by winning 113 medals that included 39 Gold, 41 Silver and 33 Bronze
Allyson Felix is one of the renowned faces in Athletics all around the globe. The Californian track and field athlete has become the most decorated track athlete in the USA history by clinching 2 medals at the Tokyo Olympics taking her tally to 7 Golds, 3 Silver, and 1 Bronze in five Olympics.
She surpassed Carl Lewis as the most decorated track and field athlete for the United States entering Tokyo Olympics with the record of most world medals in the History of Track and Field Events with 11 medals. 
How has Allyson Felix fared in the Olympics
Athens 2004 Olympics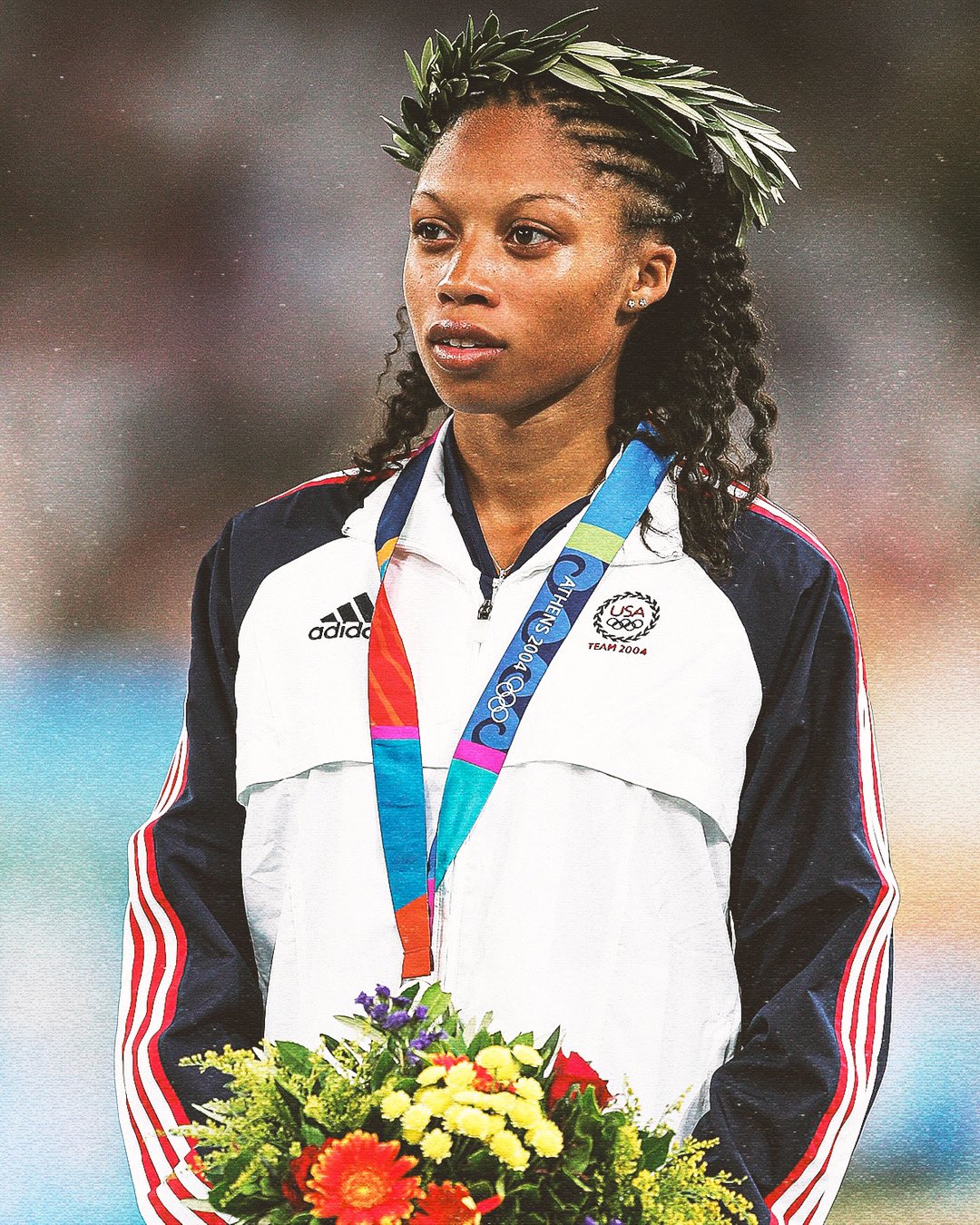 Felix started in the 2004 Olympics at just 18 years of age. She was a sensation in the track and field scene before entering the Olympics. She did not disappoint in her 1st -appearance - winning silver at the age of 18 in 200M where she finished the race in an impressive 22.18 seconds.
There was no looking back for Allyson Felix.
Beijing 2008 Olympics
Beijing was the year when Allyson Felix won her first Gold Medal where she won in 4x400 M relay in the USA Women's team where they came 1st clocking an impressive 3:22.45 seconds.
She also competed again in 200M and clocked 21.93 seconds bettering her Athens 2004 time by clinching silver.
London 2012 Olympics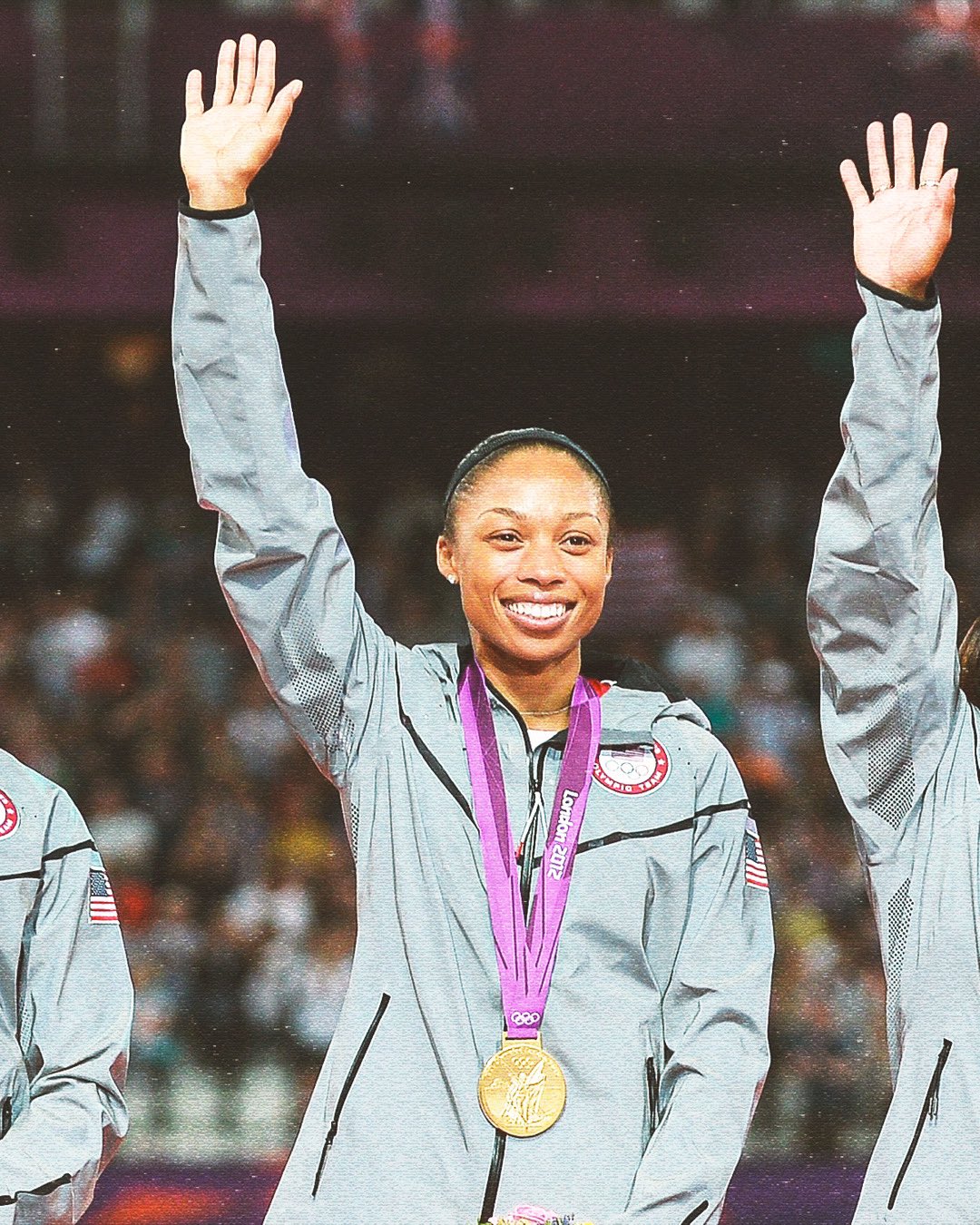 This was the Olympics where she cemented her legacy in the Track and Field events - winning 3 Golds in the 200m individual race, 4x100m Relay, and 4x400m Relay. 
Allyson Felix became the 2nd American woman since Florence Griffith-Joyner at the 1988 Summer Olympics to win three gold medals at a single edition of the quadrennial event.
Rio 2016 Olympics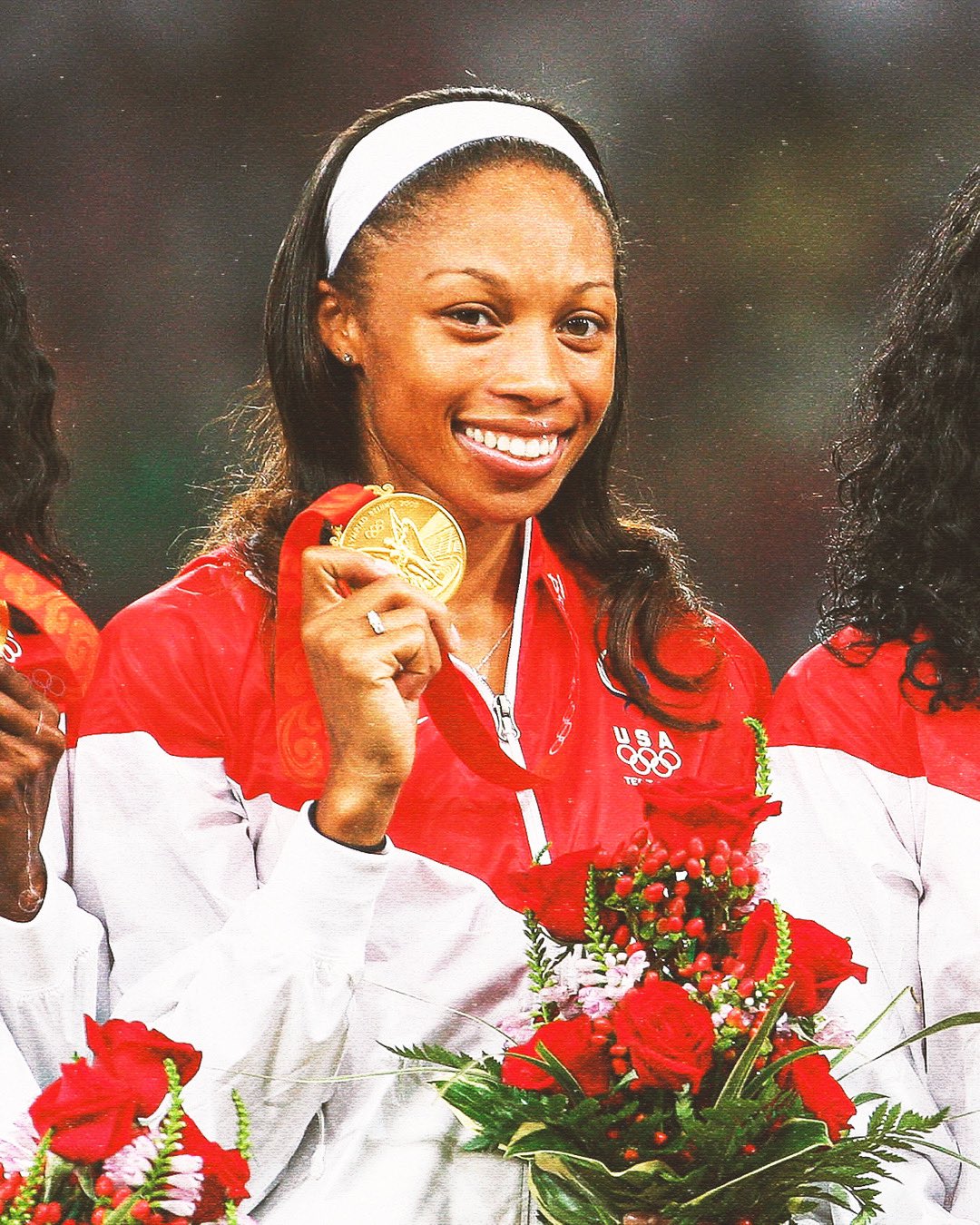 Allyson Felix won 2 Team Gold medals and 1 Individual Silver medal at the Rio Olympics - where she won Gold in the 4x100m relay and 4x400m relay.
She missed the Gold medal in 400m by a whisker i.e 0.07 seconds over her competitor from the Bahamas, Shaunae Miller.
Tokyo 2020 Olympics
Before arrival in Tokyo, Allyson Felix had mentioned that this would be her last Olympics before she retires altogether and she did it with some swag.
At the Tokyo Olympics, Allyson Felix won 1 Team Gold Medal at the 4x400m relay and 1 Bronze medal in the individual 400m event, making her the most decorated American track and field athlete in the history of the Games with 11 medals
As she stood alongside her teammates -- Sydney McLaughlin, Dalilah Muhammad, and Athing Mu -- with their gold medals around their necks as the national anthem played and a small but vocal crowd at Olympic Stadium looked on, she tried to appreciate every single second.
To be surrounded by those women at that moment was really special," she said.