Chelsea vs Manchester City: Match Preview | Key Battles | Tactical analysis
Another blockbuster game in the Premier League will take place on Saturday when Manchester City will travel to Stamford Bridge to take on Chelsea. Sportco provides an in-depth tactical preview for the game between Chelsea and Manchester City.
Tuchel's men have been exceptional in their previous games and only conceded once out of five games, and their wins have been comfortable. 
Chelsea will face another noteworthy opponent this weekend which will be another test for the Blues. However, the German tactician knows how to execute his strategy on big occasions successfully.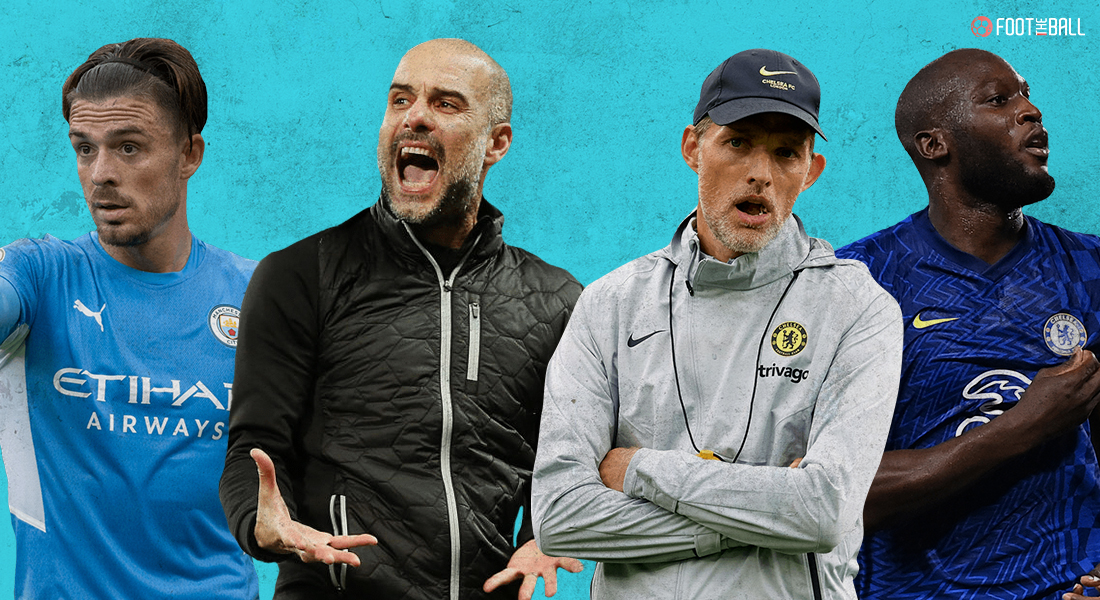 Pep Guardiola has had his fair share so far; Manchester City has been decent and won only three games, losing one and drawing one. 
This will be City's first tough fixture of the season, and Pep Guardiola should prepare his men as they will have a point to prove going into this game. 
Chelsea vs Manchester City Preview: Key Battles  
1. Romelu Lukaku vs Ruben Dias
Both the players have great personalities, and it will be exciting to watch them come up against each other. The battle will be intense as both are physically strong and can take each other one-on-one.
Ruben Dias was the star defender last year as he was awarded EPL player of the season, and since then, he has been Guardiola's priority in terms of defending. Ruben Dias is good in the air and physically strong as well; it is tough to go past when you are against him one-on-one. 
Romelu Lukaku will go up against Dias, and it is hard to predict who will come on top in this duel. Lukaku has fulfilled the position where Chelsea was lacking, and now he has three goals to his name in Premier League this season; Lukaku vs Dias will be an interesting battle. 
2. Kevin de Bruyne vs Mason Mount  
Both the players have magic in their feet and always controls the tempo of the game. 
Mason Mount will battle it out against Man City's playmaking wizard, Kevin De Bruyne. Mount has evolved into a complete midfielder from playmaking to defending. Tuchel has turned him into the best midfielders in the Premier League; his performance in the Champions League last season were testaments to it.
Since his arrival, Kevin de Bruyne has been City's pivotal player and became Guardiola's main man. The Belgian's passing is absolutely out of this world. De Bruyne dictates the game for Man City.  His duel with Mount would be one of the key battles
Chelsea vs Manchester City Preview: Thomas Tuchel and Pep Guardiola strategy   
The German tactician uses 3-4-2-1 formation as Thomas Tuchel believes in the defensive game and less attacking, where he can use 10-men while defending as entire players fall back. 
The 3-4-2-1 formation with three-man defence, two wingbacks, and three attackers act as support to the "main" striker.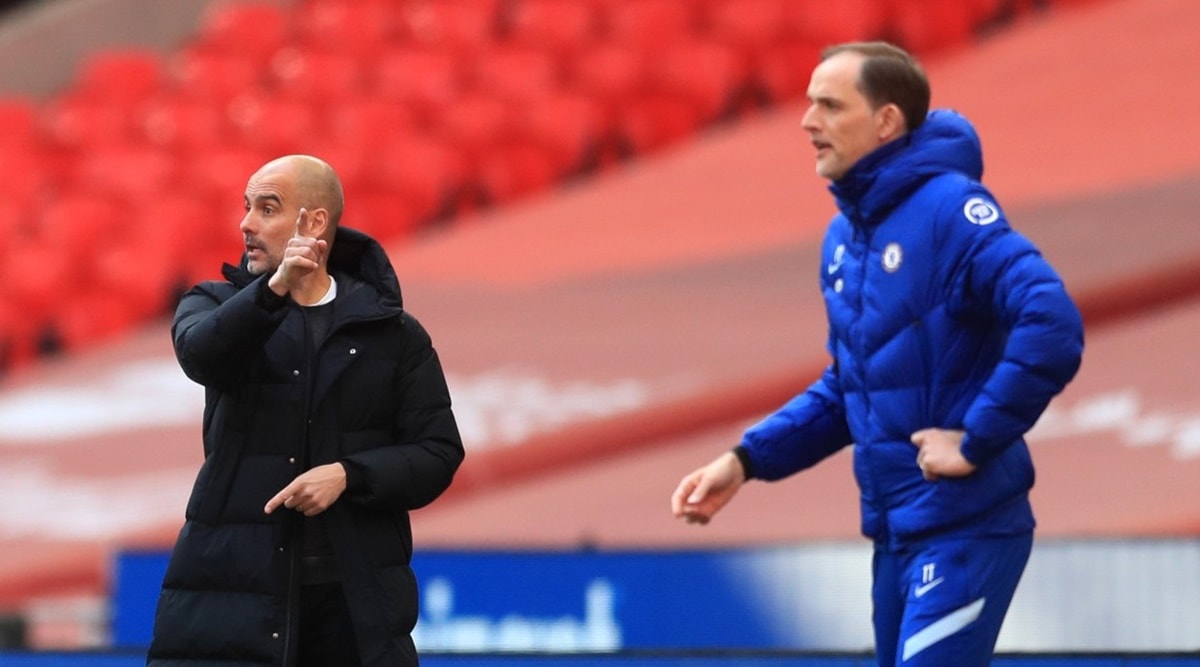 While Pep Guardiola's tactics are the other way around, he likes attacking football. When possession is lost, the team players play high pressing football and compact football to maintain low blocks; Guardiola prefers 4-3-3 formation.