Diego Maradona vs Lionel Messi: The G.O.A.T debate put to rest!
Lionel Messi vs Diego Maradona. A debate that has aged like fine wine. Usually, we shouldn't choose between legends, but what if you were managing a football team and had to select either one of them in your team for a crucial World Cup Finals match or a Championship decider
It would be a difficult choice to select from the two Argentina legends. So let's compare their journey and personality type based on which we could decide on the winner!
Lionel Messi:
The diminutive Barcelona forward has been a one-club man throughout his illustrious career. Although recent reports of him flirting around with the possibility of moving away from the Catalan giants have been rife, Messi has given his soul to this club since joining them at the start of the millennium. 
His rise at the club level is something that we adore as football fans. Leo Messi has been the epitome of consistency at Barcelona, having stats that would put his compatriots to shame. 
Modern Day Professional:
Recently Lionel Messi surpassed the record set by legendary footballer Pele, who scored 643 goals with Santos. The Argentine is now the all-time leading scorer with 644 goals scored for a single club.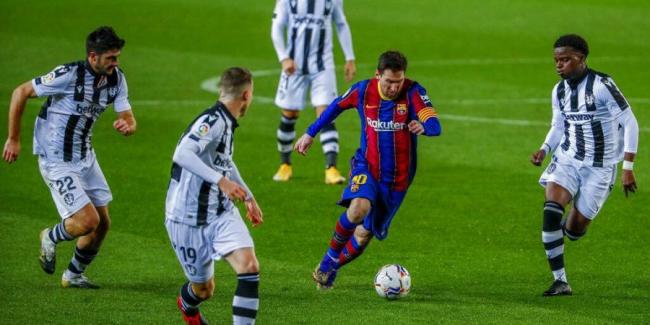 Messi is the perfect example of a modern-day great, someone that every aspiring young kid should look up to not just for his footballing brilliance, but for his professionalism, consistency, dedication, and willingness to give his 100% day in day out in training. 
Diego Maradona:
The Late Diego Maradona was one of a kind. Probably the most eccentric and interesting characters in the game, Maradona's rise in Football could make for an entertaining biopic for moviegoers. With an illustrious career, humble beginnings, off the field controversies, the man has done it all. 
Diego Maradona came from poverty struck region near Buenos Aires. During the late 70s and early 80s, Argentina as a country we're going through a lot of economic problems. Football was an escape route for the Argentine public and Maradona raised a phoenix of hope, joy, and ecstasy for the country. 
Man for the big occasion:
His heroics for Argentina at the 1986 FIFA World Cup, are still cherished by football fans with his infamous 'Hand of God' goal against England in the quarter-finals of that tournament.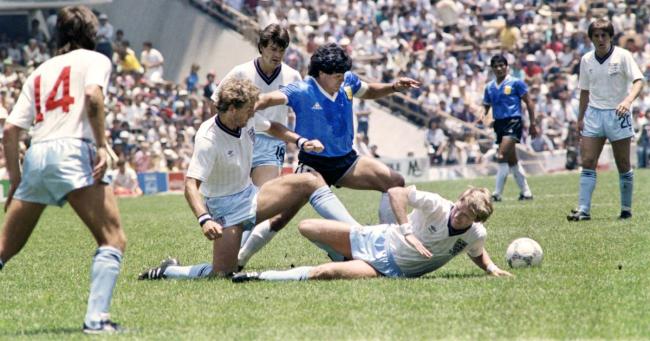 Maradona's second goal in the match, four minutes after his first, saw him dribble past five England players, Beardsley, Reid, Butcher, Fenwick, Butcher (again), and finally goalkeeper Peter Shilton, and became known as the "Goal of the Century".
Every time Maradona played for Argentina, he carried the burden of a nation. Every time he played for Napoli, he carried the hopes of a city, Naples. He single-handedly led Napoli to the Scudetto and the Italian Cup in 1990, at a time when Italian football was considered one of the best league in the world, boasting players like Michel Platini, Lothar Matthaus, Ruud Gullit, Marco van Basten, Frank Rijkaard, Franco Baresi, and Paolo Maldini.
Lionel Messi vs Diego Maradona: Personality Traits
Lionel Messi although being a supremely talented footballer is considered a quite individual on and off the pitch. He has always been surrounded by World Class players and leaders at Barcelona in the form of Carles Puyol, Xavi Hernandez, Andreas Iniesta, Yaya Toure, Ronaldinho, Samuel Eto'o, Luis Suarez. 
Even during his time in Argentina, he had the support of players like Sergio Aguero, Javier Mascherano, Roberto Ayala, Juan Roman Riquelme, Angel Di Maria, Carlos Tevez, Gonzalo Higuain. Messi wouldn't be suited as an ideal captain trait, unlike Diego Maradona who was very vocal, expressive, and possessed a magnetic personality.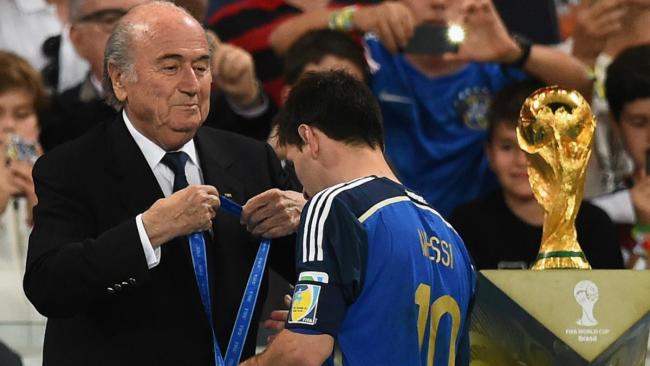 Former Argentina goalkeeper Roberto Abbondonzieri once said: "Messi can never be captain of the national team because he never talks to anyone." 
Maradona was a born leader. As a 17-year-old, he captained Argentinos Juniors and went on to captain every side he ever played on, including Argentina Under 20 Team, Barcelona, Napoli, Argentina, Sevilla, Newell's Old Boys, and then Boca Juniors again at the very end of his career.
For most of his career, Maradona played in teams that lacked any other world-class players at the clubs he played for be it Napoli or his Argentina squad of 1986. We could ask ourselves how many players do we know apart from Maradona from the World Cup-winning squad of Argentina from 1986.
Conclusion:
As mentioned earlier, Lionel Messi is a perfect example of a modern-day sports professional, consistent, disciplined, hard-working, and natural. He rarely has been injured during his career and likes to play every minute. 
Messi has tried to evolve his game in recent years by being more of a provider for goals due to his passing ability and killer through balls for his compatriots. But many teams have found a way to stop Messi especially in the Champions League where Barcelona has struggled in the last 4-5 years.  
My choice for the greatest of all time (G.O.A.T) would be tilted towards Diego Maradona if we keep aside the stats and trophies comparison and focus on the human element, pure talent, and leadership qualities.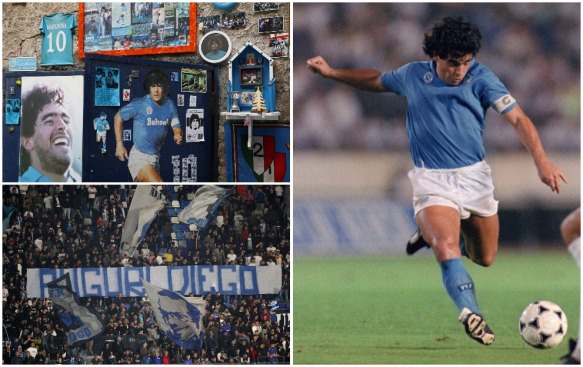 Maradona played at a time when there was very little protection provided to the players on the field. Many opponents resorted to dirty tactics to stop Maradona play his natural game. Also, there were no physiotherapists, nutritionists, player agents, and P.R managers for football players during those times. 
He is the player with whom the concept of a one-man show became popular amongst fans worldwide. Maradona could lift even an average team and carry them on his shoulders all the way towards the finish line.