Sportco's Euro 2020 Group Stages Review in a Nutshell: Unique Records Broken | Round of 16 fixtures
Euro 2020 group stage games lived up to the expectations, as we witnessed some mouth-watering clashes among the powerhouses of Europe. 
The Euro 2020 took the centre stage on 12th June, and since then we have been thrilled with exciting games. Every nation proved their worth and we can see where they stand in the tournament. Continental Supremacy has been sort of a rollercoaster.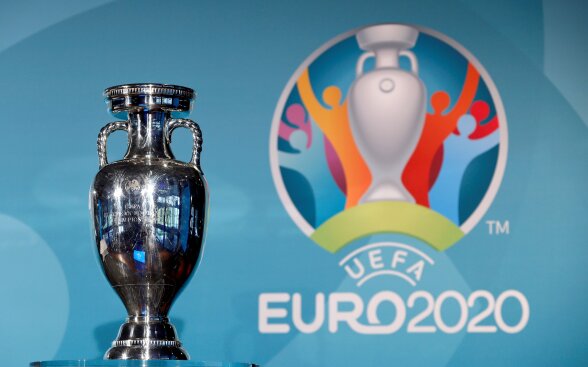 Many heavyweights of Europe sealed their berth in knockout stages without much struggle while others fought hard to secure their place in the next round. So, let's review each group of Euro 2020. 
Group A 
Italy dominated group A winning all three games. Their 1-0 win against Wales stretched their unbeaten run to a whopping 30-games.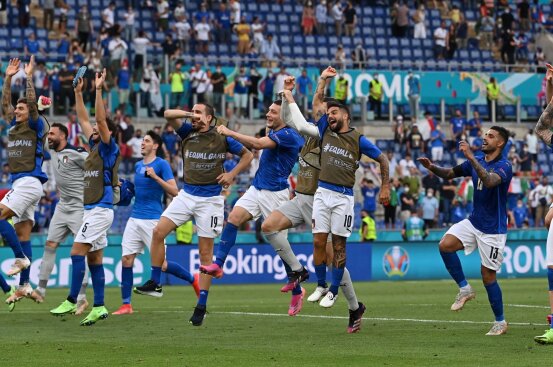 However, Italy already qualified for the last 16 after crushing Turkey and Switzerland 3-0. The Azzurri were unbreakable as they didn't concede any goal, making them the first team in Euro 2020 to do so.
Meanwhile, Wales and Switzerland managed to seal their spot in last 16, after their 1-1 draw. Wales trounced Turkey 2-0, and Switzerland got the better of Turkey in 3-1 win as well.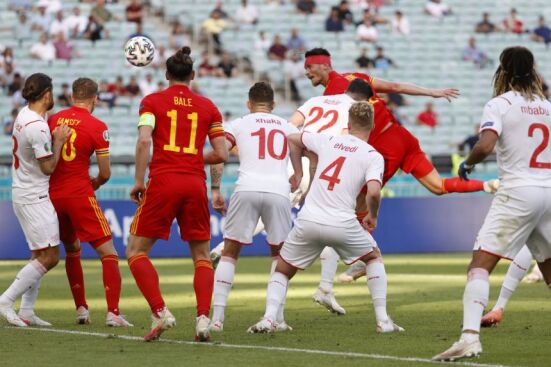 Group B
Belgium maintained their fine record in the Euro group stage as well, winning all three games, becoming the third team after Italy and the Netherlands to win all three group games.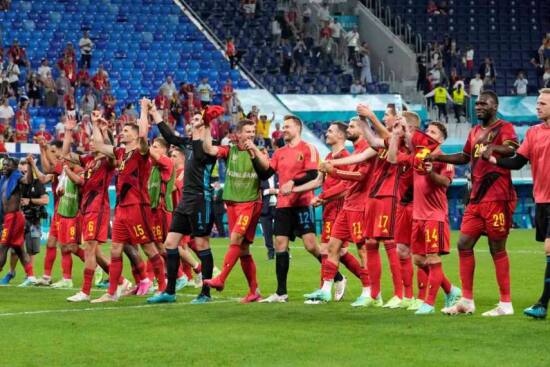 After the Christian Eriksen collapse in the opening game, the Euro 2020 was the least of Dane's concerns. However, after losing back-to-back games Denmark bounced back and defied all odds, and progressed past group stage on goal difference.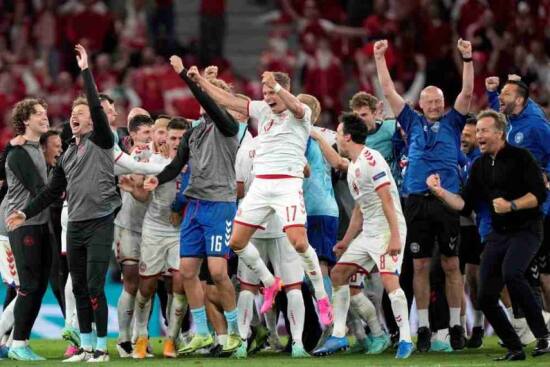 Finland, Russia and Denmark finished with similar points. It was Denmark that pipped Finland and Russia in goal difference, while Finland finished third and Russia fourth. 
Group C
After their World Cup and international friendlies performance, Netherlands weren't the favorites to top the game, but they put out an impressive performance and topped the group in consummate fashion. Italy, Belgium, and the Netherlands were the only teams to take a 100% win ratio into the knockout stages.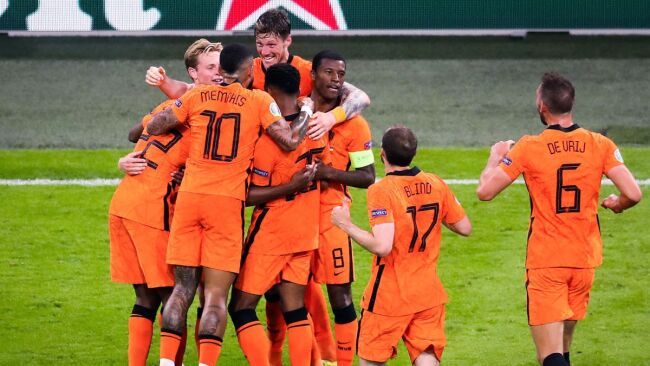 Austria, for the first time in their history, reached the knockout stages of the European Championships, and Ukraine also managed to qualify for the knockouts Ukraine.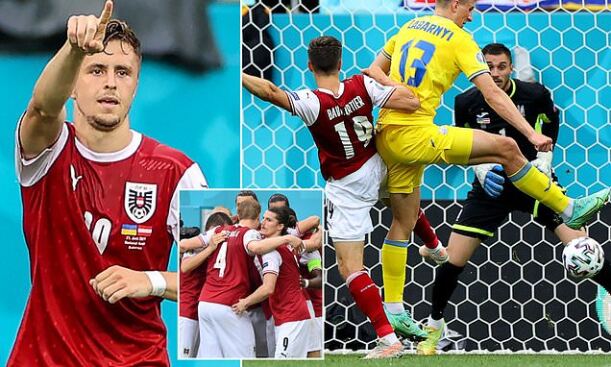 North Macedonia had an underwhelming performance at the tournament and couldn't bag a spot in knockout stages, 
Group D 
England may have looked like a fierce team on paper, but their performance wasn't top notch in the games. 
Despite brimming with young talents, they scored only two goals in three games and Gareth Southgate couldn't get the most out of them due to which he faced constant criticism for his vacuous tactics. However, they did qualify with a faltering performance.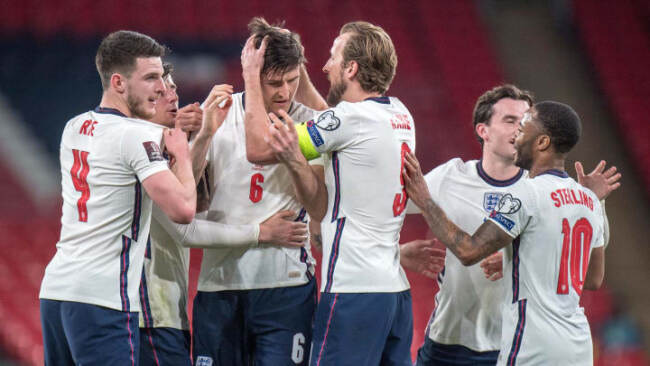 Croatia finally found their mojo back and reached the knockout stage, emulating their 2018 World Cup performance against Scotland, after disappointing results against England and the Czech Republic. Czech Republic, who were the third-best, also progressed in the next round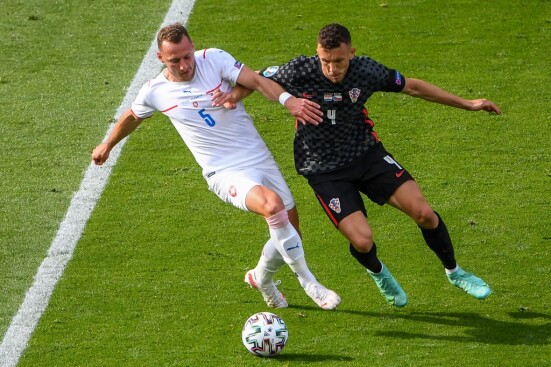 Scotland, who were playing their first major tournament since the 1998 World Cup, failed to qualify and ended their Euro 2020 run in a in bitter disappointment.    
Group E
A lot was expected from Spain as they got the easiest group, but they looked bereft and drew both the games against Sweden and Poland, because of an embarrassing attacking quality which failed to convert simple chances. Spain regained their aura against Slovakia and thrashed them 5-0, which is the biggest win of Euro 2020 so far.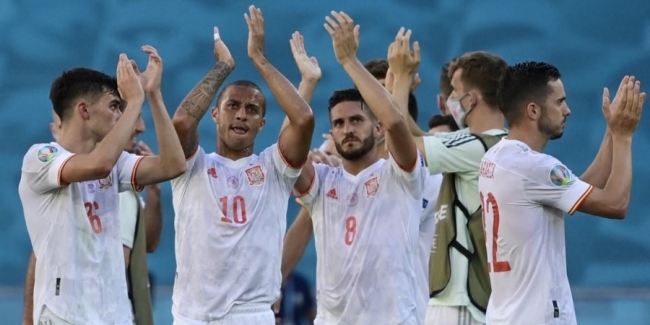 Sweden were the least favorite even to finish second, however, they did so and finished the top of the group. After a poor performance against Spain, they ground out victories in their remaining games.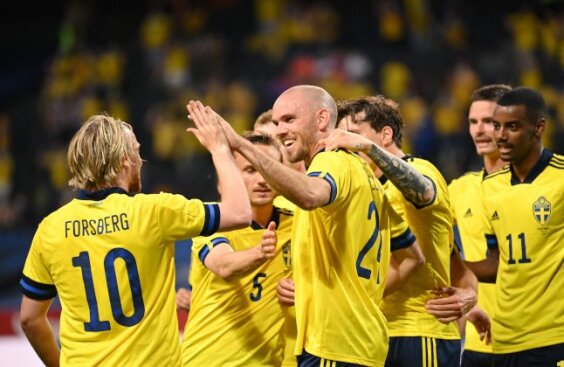 Poland and Slovakia had another disappointing tournament. Highly relying on their goalscoring giants which was apparently not enough as it saw them getting out of the tournament. 
Group F
The group of death delivered what it promised- Portugal, Germany, and France booked their place in the round of 16. However, Hungary gave all three teams a run for their money with a formidable performance against all the three giants of Europe.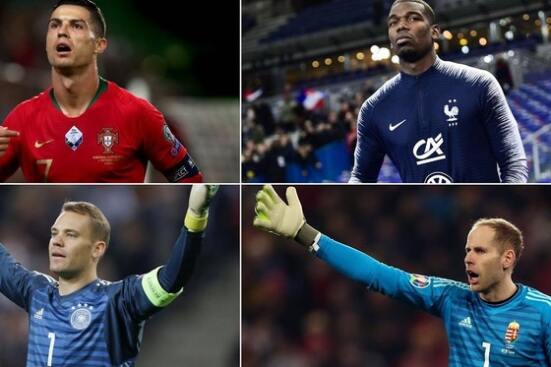 The Group F Drama unfolded between Portugal and Hungary. However, the luck was on Portugal's side, who found the breakthrough in the closing stage of the game and emerged victorious. Matt Hummels' own goal was enough for France to give them three points. Germany bounced back with a thumping 4-2 win against Portugal. France, on the other hand, were held 1-1 at Puskas Arena. 
Group F concluded with all the two fixtures ending up in a draw. Former Real Madrid teammates Karim Benzema and Cristiano Ronaldo traded braces in a 2-2 draw between Portugal and France, while Leon Goretzka's late equalizer marred the chances of Hungary's qualification.   
                                 Euro 2020 Stats
Top Scorer
Cristiano Ronaldo (Portugal)
5
Most Assists
Pierre-Emile Hojbjerg (Denmark)
3
Top Speed
Leonardo Spinazzola (Italy)
33.8km/h
Distance covered
Aleksandr Golovin (Russia)
36 km
Attempts on goal
Robert Lewandowski (Poland)
12
Pass accuracy
Reece James (England)
99%
Crosses Attempted
Andy Robertson (Scotland) 
32
Dribbles
Kylian Mbappe (France)
17
Tackles won
Stefan Lainer (Austria) 
8/11
Saves Made (GK)
Ugurcan Cakir (Turkey)
18
Stats Source (football365.com)
Records were made and broken
As the Euro 2020 group stage got concluded, we witnessed many records getting broken and new records being made.
✪ Cristiano Ronaldo scored 109 goals equalling Iran striker Ali Daei's all-time international record.
✪ Spain 5-0 win against Slovakia was the biggest win in Euro 2020
✪ Total 8 own goals were scored in Euro 2020 group stage almost after 40 years.
✪ Cristiano Ronaldo became the Euro all-time scorer, breaking Michael Platini's 9 goals record
✪ Italy is the only team that hasn't conceded in their group stage games.
✪ Italy, Netherlands, and Belgium are the only teams with a 100% win ratio
✪ England were the lowest-scoring team in the group stage (2)
✪ France vs Portugal was the first game in European Championship history which saw three penalties outside a penalty shootout
✪ Euro 2020 final day saw total 18 goals being scored in four games in the European Championship
✪ Denmark became the first team to qualify for knockouts after losing the first two games.
Euro 2020:  Round of 16 fixtures, Venue and Timing
| | | | |
| --- | --- | --- | --- |
| Date  | fixtures | Venue  | Timing  |
| 26 Jun 2020 | Wales vs Denmark | Amsterdam  | 6 pm (CET) |
| 26 Jun 2020 | Italy vs Austria | London  | 9 pm (CET) |
| 27 Jun 2020 | Netherlands vs Czech Republic | Budapest  | 6 pm (CET) |
| 27 Jun 2020 | Belgium vs Portugal | Seville  | 9 pm (CET) |
| 28 Jun 2020 | Croatia vs Spain | Copenhagen   | 6 pm (CET) |
| 28 Jun 2020 | France vs Switzerland | Bucharest  | 9 pm (CET) |
| 29 Jun 2020 | England vs Germany | London | 6 pm (CET) |
| 29 Jun 2020 | Sweden vs Ukraine | Glasgow  | 9 pm (CET) |