Five best table tennis players of all time
5. Jan-Ove Waldner 
Waldner is one of the most successful non-Chinese table tennis players of all time. Jan Ove's career was one of the longest at that time and he is rated one of the greatest players of all time because he was able to maintain an impressive hand to eye coordination all through that time. His career lasted so long that he even competed against young players whom his former opponents trained to professional levels, thereby earning himself the nickname "Evergreen Tree" among the Chinese. Since Table tennis was made an Olympic sport, he is one of the seven players to have played in the first five championship years, during which he won an Olympic Gold in 1992 and Silver in 2000. He won three gold medals in 1996 alone in the European Championship singles, doubles and Team competition.
4. Liu Guoliang 
Liu Guoliang is the second player in the history of table tennis to achieve a career Grand Slam by winning the World Championships, World Cup and Olympic Gold during his active playing career. He currently holds a distinction of winning at least one title in every major tournament including the World Cup, Olympic Games and the World Championships. He is from Henan, China and was born in 1976. He won two gold medals, a silver and a bronze in the table tennis events of the Olympic games and went on to become the head coach of the Chinese Table Tennis team at the age of 27. He is also widely considered to be the best backhand reverse topspin player.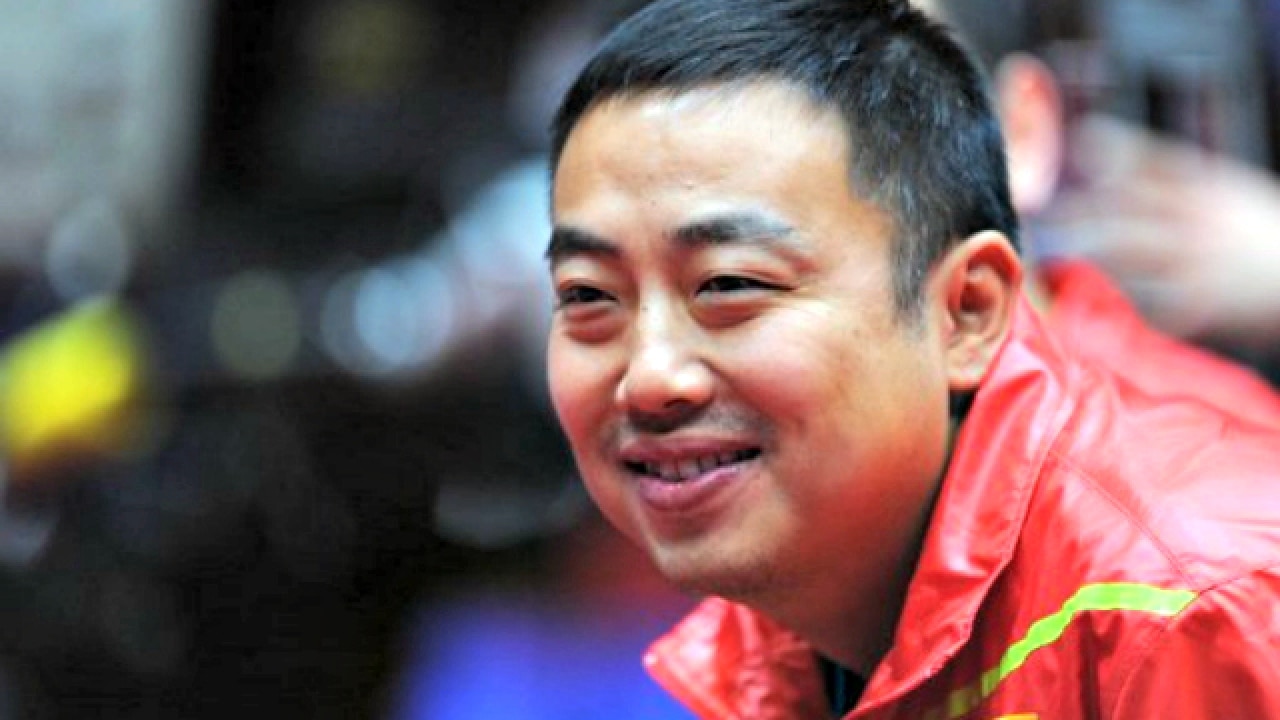 3. Deng Yaping 
This Chinese and Henan born table tennis player was born in 1973 and went on to become one of the greatest female table tennis players of all time holding a record of four Olympic gold medals in her active career. She won the women's double gold medal in 1989 commemorating the 40th World Table Tennis Championship and then the women's team gold medal at the 4th table tennis 1995 world cup. In addition to that, she won the women's single gold medal twice again at the 42nd and 43rd World Table Tennis Championship in 1994 and 1995 respectively.
2. Guo Yue 
Guo Yue was born in Anshan, China in 1988 where she developed and mastered her passion for the sport. She is not just one of the best female players, but also one of the best table tennis players regardless of her gender. She has won two Olympic Gold medals and two bronzes in her active career making a total of four medals. Guo also won the bronze medal in the singles at the 2008 Beijing Olympics and then went on to become the Asian Cup Champion and world table tennis women's team champion in the same year. Prior to that in 2007, she won herself the women's singles and mixed doubles title at the world table tennis championship. Guo is left-handed.
1. Ma Long 
Born on the 20th of October in 1988, this Chinese player has truly earned his place on this list. This 2010 Asian Games Gold Medalist was the Asian and world Junior Champion in 2004 and since then, his career kept soaring towards stardom. He is currently the longest reigning male world number 1 table tennis player of all time as he has held the title for over 30 months now since March 2015 when he was previously ranked number 2. Long holds a record of winning five ITTF Pro Tour Tournaments in a row with a winning streak of 35 sets in a row. This is how he earned the nickname "ITTF Pro Tour King", and by also being the first male player to win every single match in ping pong. He is the fifth player to achieve a grand slam – which is the Olympics, World Cup and World Championships.