Lebron James v/s Kevin Durant - Who is more Probable to win the NBA Championship this Season!
Two of the NBA Stars are destined to be 1st ballot Hall of Famers. One is a 4x NBA Champion and the other being a 2x NBA Champion, Multiple All-Star Appearances, Multiple Scoring titles, and MVP Accolades. 
Kevin Durant and LeBron 'King' James have done it all. However, Durant had missed an entire 2020-21 season due to a Torn Achilles, and the same season LeBron chased his 4th Title in a Pandemic Cut season after routing Miami Heat 4-2 in the Finals.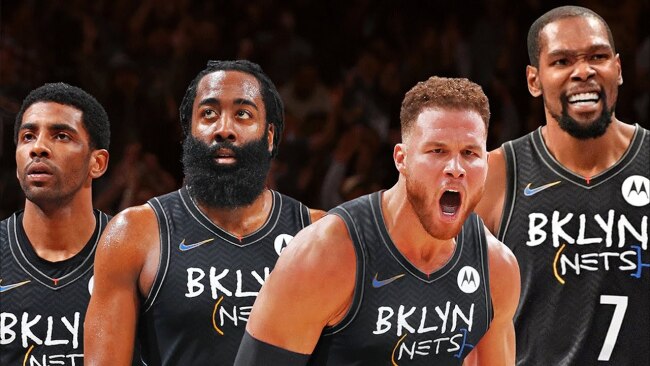 This season is considered a breakout season for a lot of NBA Stars in both the franchises, many mainly focusing on Kevin Durant and LeBron James.
Brooklyn Nets has managed to form a team for a millennium pairing - Kyrie Irving, Kevin Durant, DeAndre Jordan, Blake Griffin, James Harden - a star-studded line-up that every player dreams of to have a clear path and one of the easiest path of clinching a Championship Ring.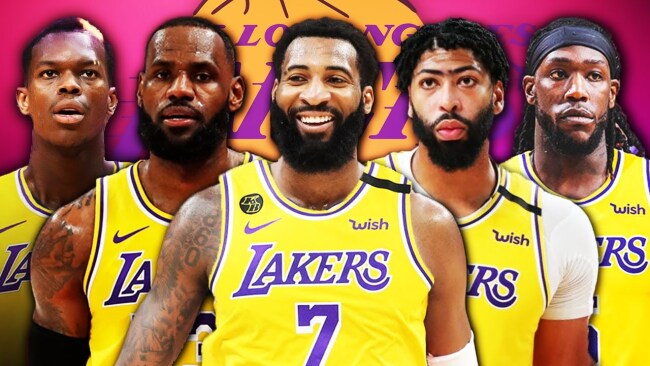 However, the Lakers have managed to get all of their pieces in an arrangement by bringing in Dennis Schroder, Montrezz Harrell, Ben McLemore, big man Andre Drummond to support Anthony Davis at the Back.
Whenever we ask a basketball fan, analyst, or coach, about who is the best player in the NBA currently - one shall say Kevin Durant or Lebron James, there could be varied options, but 50% of the people around the globe shall name these two at the Top. When we talk about the greatest NBA rivalries of the current era, Kevin Durant v/s LeBron James will up there at the top.
However, whenever we compare LeBron James and Kevin Durant, both of them have different playing styles - considering the Body Structure, Shooting Percentages, Leadership Capabilities to name a few.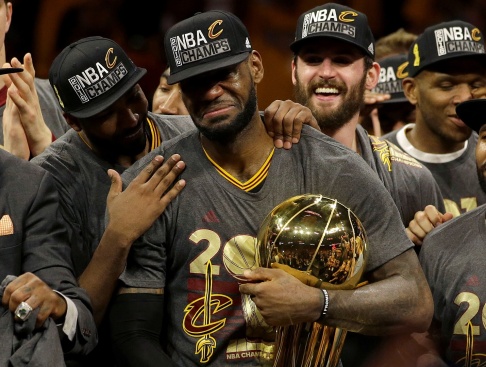 Lebron has been a leader wherever and whichever franchise he has been onto and managed to do it efficiently, from winning a championship with the Cleveland Cavaliers and the LA Lakers - to guiding a young Lakers core to playoffs aspirations, he has done it all. 
He has been in the spotlight since the day he has stepped on the court. 
One of the things that both Kevin Durant and Lebron James have in common is being consistent on the court whenever they are healthy.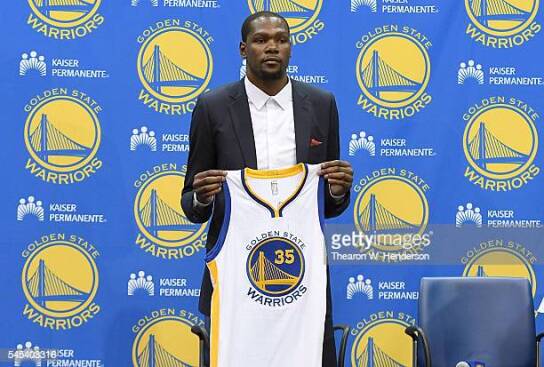 One of the major reasons why LeBron James shall forever be considered to be a better player than Kevin Durant is the latter's controversial trade in the NBA history - which is even considered to be a soft move to get a ring when Kevin Durant joined a record-breaking Golden State Warriors who had lost NBA Finals against Lebron James and Cavaliers but broke Chicago Bulls record of the most wins in a season where the GSW managed to get 73 wins in a single-season which is still a record which stands. 
KD took an easy way out to chase a ring with GSW who already had 3 All-Stars - Steph Curry, Klay Thompson, and Draymond Green. He managed to win 2 rings with the squad, but GSW was actually good even when he was not on the squad.
Lebron v/s Kevin Durant - Head to Head Stats Comparision
Lebron James
4x NBA Champion
4x NBA Finals MVP
4x NBA Most Valuable Player
17x NBA All-Star
13x All NBA First Team
NBA Rookie of the Year
Kevin Durant
2x NBA Champion
2x Finals MVP
1x NBA Most Valuable Player
11x NBA All-Star
6x All NBA First Team
NBA Rookie of the Year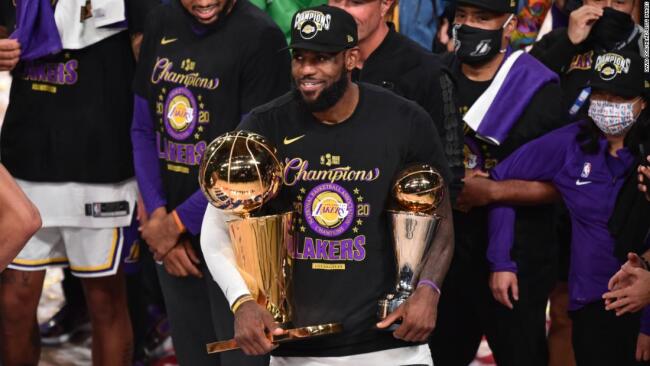 However, let us get down to the topic, why does this season talk a lot for both the players. LeBron James enters year 18 of his decorated career and has been on the top of his game for almost 17 of his 18 seasons, fresh off a Championship. 
LeBron has been part of some superteams and also been a foundation of a resurgent LA Lakers dynasty entering his 3rd season.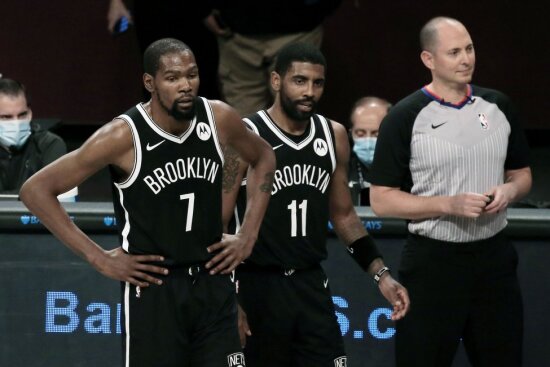 KD here has a lot to lose, a stacked team is destined to win a championship, assembled to win a championship shall, and should not fall if the whole squad manages to get fit before playoffs start in Mid May 2021.
Featured Image Credits: Youtube/NBA