Liverpool come toe-to-toe with the former Premier League "Invincibles"
Jurgen Klopp hailed Liverpool's record-breaking campaign as "special" and "incredible" after the unbeaten Premier League leaders took another step towards the trophy. 
Liverpool are just 12 points, which is four games away from mathematically claiming the trophy after they produced another stunning performance in a 3-2 comeback against the Hammers.
Liverpool restored their 22-point lead at the top courtesy of Sadio Mane's late winner and despite trailing to Pablo Fornals' second-half goal for David Moyes and side. 
It was a 21st consecutive home league win for the Reds, equalling the all-time English record set by their predecessors in 1972. They have now set a Premier League record that equaled the top-fight record set by Manchester City.
Klopp's team reached another milestone or a tally and have now won as many points as Manchester United's treble-winning team did in 1998-99 season (79). They did it in as many league games (26) as Arsenal's "Invincibles" in 2003.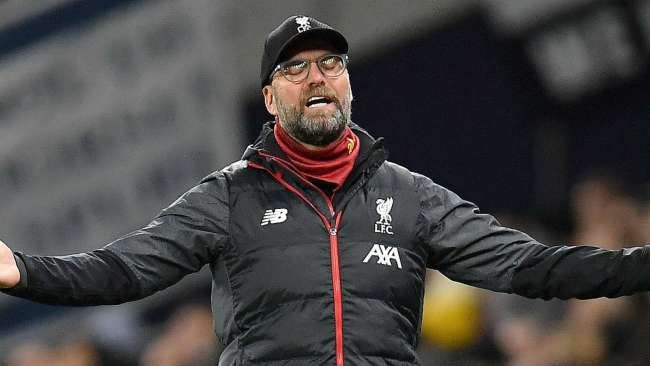 Klopp said, "A couple of years ago I said we wanted to write our own stories and create our own history and obviously the boys took what I said seriously. It is so special." 
"The numbers are incredible. We all know that it is very special, but at this moment we just want to recover and prepare for the next opponent because they are really waiting and want to fight us."
Liverpool play Watford in their next league game while West ham remain in the relegation zone after seven league games without a win under Moyes, although their new manager was rightly encouraged by his team's display at Anfield. 
One interesting stat shows that if all the other Premier League teams were awarded three points for their victories in the remaining fixtures and Liverpool were awarded only two, Liverpool will still end up winning the trophy.
That is the dominance Liverpool have shown this season and the Manchester bosses will definitely require a lot of time digesting it.
featured image credits- talksport.com