Mauricio Pochettino: Style of Play | Manager Stats | Tactics | Management Style
In this article, Sportco analyzes one of the great footballing minds of the modern game, Mauricio Pochettino, along with his management style, stats and tactics.
Mauricio Pochettino: Bio 
Bio
Mauricio Pochettino
Clubs Manager
PSG, Tottenham Hotspur, 
Southampton, Espanyol
Country 
Argentina 
Age 
49
Preferred formation 
4-3-3
During his early days, Mauricio Pochettino was one of those unused managers who spent a short spell as the assistant coach to the ladies' team. 
The former Argentina international embarked on a professional manager career in the 2008-09 season. He was assigned to save Espanyol from the relegation zone, receiving his UEFA Pro License in the same month in December 2008.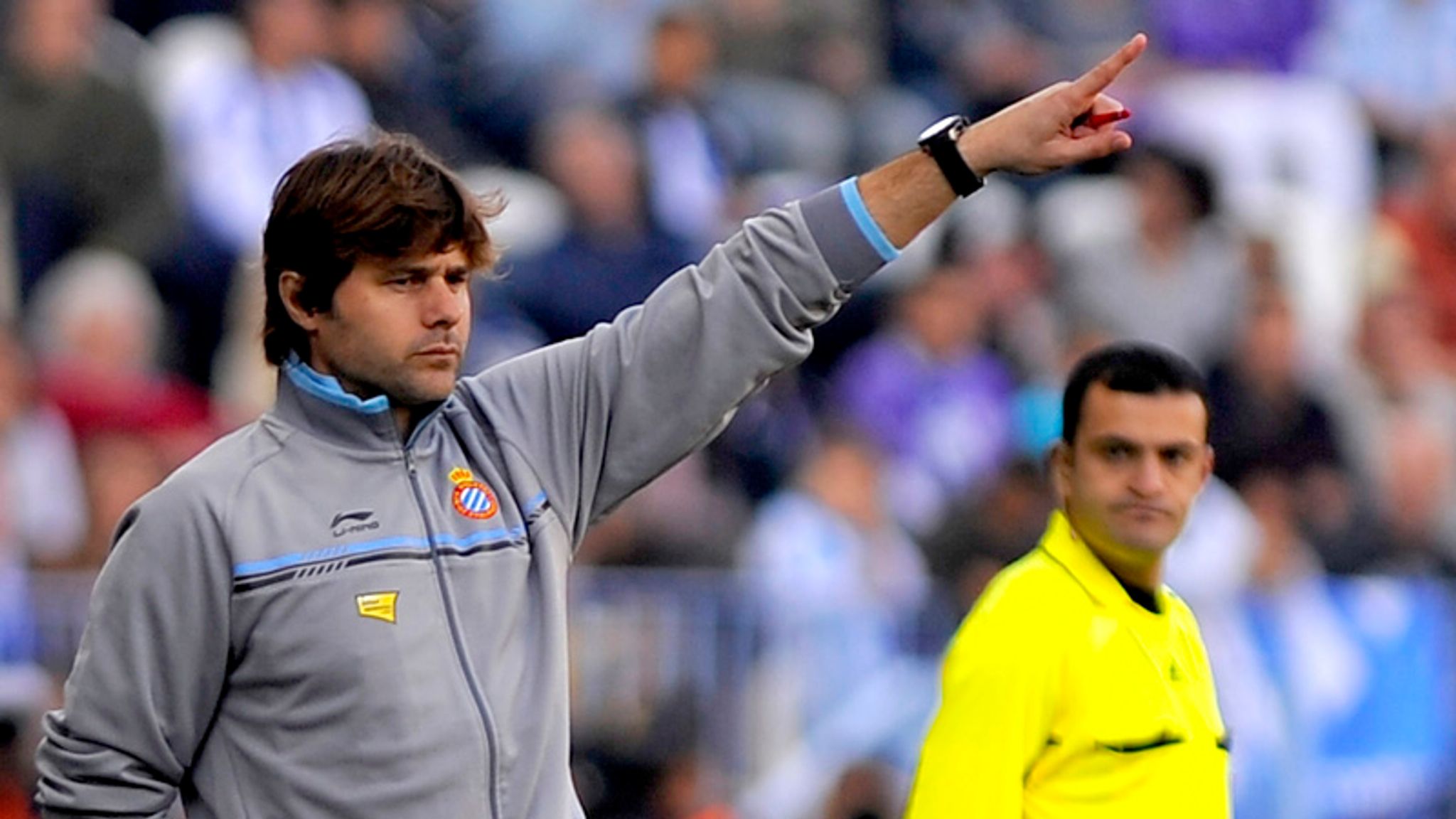 The Argentine's appointment saw a transformation in the club's fortunes, as he saved them from the relegation zone, finishing mid-table. They also defeated Barcelona 2-1 in Camp Nou for the first time in 27 years.  
Pochettino was lauded for his impressive tactics. His high pressing and one-on-one defensive cover yielded unexpected results. This made him the most sought manager in Europe, which led to calls from many top clubs.
Mauricio Pochettino received an offer from English club, Southampton, where he led the Saints to some notable victories and the club finished 8th in 2013-14, 7th in 2014-15 season, 6th in 2015-16 season, their highest league position since 2002–03, and highest points tally (63 points) since the Premier League began in 1992–93. 
His remarkable journey saw him getting an offer from Tottenham Hotspur at the start of the 2016-17 season, where he began one of the glittering managerial careers. 
He led the club to new heights with his tactics and management style. 
Spurs finished runner up with 86 points in the 2016-17 Premier League season, their highest tally ever since the English League began followed by a Champions League final appearance in the 2018-19 season. 
In 2018 he won 100 Premier League games as Tottenham manager becoming the third quickest manager to reach the feat with a single club.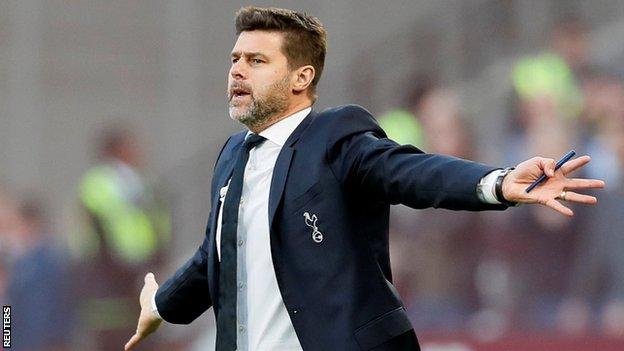 By 2019 he was sacked by the club after a consecutive run of defeats. After a year hiatus, Mauricio Pochettino was appointed as PSG manager, where he guided them to the Champions League semi-final and finished the season winning Coupe de France Final. 
Mauricio Pochettino: Overall stats 
Stats
Mauricio Pochettino 
Clubs managed 
Espanyol, Southampton, 
Tottenham, PSG
Matches 
567
Wins 
274
Draws 
122
Defeats 
171
Points 
944
PPM 
1.66
Trophies won 
2
Mauricio Pochettino: System of play and tactics 
The Argentine style of football is to play a very high-pressing, attacking style of football. He prefers two formations, 4-3-3 and 4-2-3-1 which is possession-oriented and looks to build out with quick, incisive passes to his central midfielders. 
Pochettino likes his players to execute vertical passes to teammates further up the pitch to switch defence into attack quickly.
When out of possession, the players press high up the pitch vertically and horizontally to thwart opponents' play and attacks. In his previous clubs, he carried out his plan successfully, and the press was well organized and structured efficiently.
How does the team-work during build-up? 
The 49-year-old uses his formation in such a manner where opponents find it difficult to break Pochettino's system. 
He uses his players in build-up according to the opponent's style of play; if they are attacking with one forward, Pochettino will use two forwards. 
So, it basically depends on how many forwards the opposition uses in the attack. He put his full-backs deep in order to attain superiority in the first phase. 
The midfielders should play with aplomb to rotate going forward, split the opponent's defence, and free up space to receive the ball in central areas. 
Mauricio Pochettino employs his midfielders in such a manner so they can stretch the opponent's first line and put pressure and create more passing angles. To perform this plan, the midfielders should not be in the same area. 
This forms a triangle on the pitch helping the players circulate the ball from one end to another, giving midfielders more space and time on the ball. This allows them to go higher up the pitch and find players. 
The team during the final third and intense pressing 
Mauricio Pochettino instructs his defenders to remain narrow. At the same time, one of the full-backs plays high-up the pitch working as a helping hand for the team, offering a numerical overload on one flank. 
The significant part about back four maintaining narrow positions so that full-backs can easily be found in the spaces for cutback or cross into the box. 
The players often rely on fast combinations and rotation between players to make space. Pochettino has a similar playing style to Jose Mourinho and Pep Guardiola. With a more robust emphasis on winning the ball and playing progressive play. 
Whichever team Pochettino has managed, he has consistently implemented high pressing. Aggressive and intense play. He typically implements a man-marking system that forces the opponents to play out wide and puts even more pressure through the flank. 
However, his club plays a risk game to force the opponent into playing a long ball instead of a 'gegenpressing' system. 
Pochettino implemented his strategy based on the opponent's style of play. They only press high at a certain point of time, and during these periods, they press relentlessly to catch players off-guard, keeping in mind Pochettino's players remain compact while pressing to not expose each other. 
To prevent the opposition from creating havoc on the counter-attack, Pochettino's men crowd players by closing down, which helps pack the spaces and give less time to players on the ball. This helps in recovering the ball immediately.