Pep Guardiola vs Mauricio Pochettino: Head-to-Head Record | H2H Stats | Previous Results | History
After a rare and unprecedented direct comparison between Zinedine Zidane and Thomas Tuchel, Sportco presents another comparison between another set of great managers, Mauricio Pochettino and Pep Guardiola.
Two of the best managers will battle it out again on Wednesday night, as Manchester City led by Pep Guardiola and Paris Saint-Germain led by Mauricio Pochettino will meet in the Champions League semi-finals again after playing each other at the same stage in 2019 as well.
Pep Guardiola Unknown Facts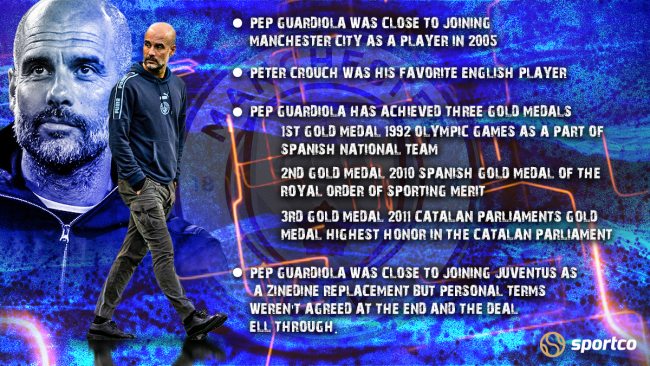 Mauricio Pochettino unknown facts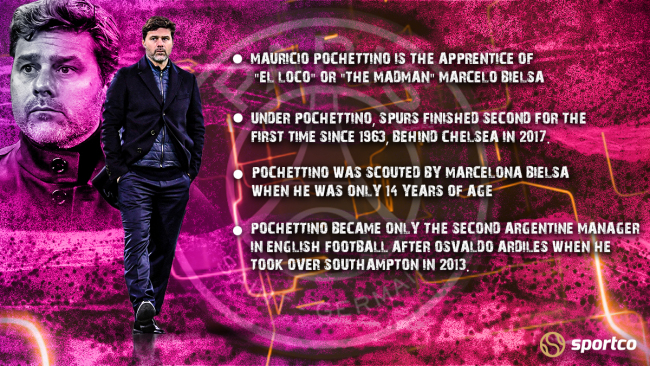 Does Mauricio Pochettino finally have the squad to show his tactical prowess against one of the best tacticians in the world? Or will Pep Guardiola take another step forward towards Manchester City's maiden UCL trophy? Time will tell.
However, for today, let's first have a glimpse of how the last five meetings panned out between Pep Guardiola and Mauricio Pochettino.
1) Manchester City vs Tottenham (20 April 2019 | Etihad Stadium)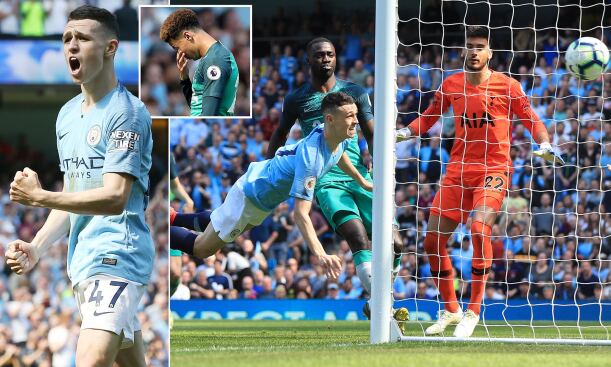 The final meeting between Pep Guardiola and Mauricio Pochettino was this one after which they never played each other due to Pochettino's sacking by Tottenham Hotspur. 
Phil Foden was on the scoresheet just after five minutes, scoring his first goal in the Premier League, and Tottenham toiled but couldn't get anything out from the game. 
Final Score? Pep Guardiola 1-0 Mauricio Pochettino
2) Manchester City vs Tottenham (18 April 2019 | Etihad Stadium)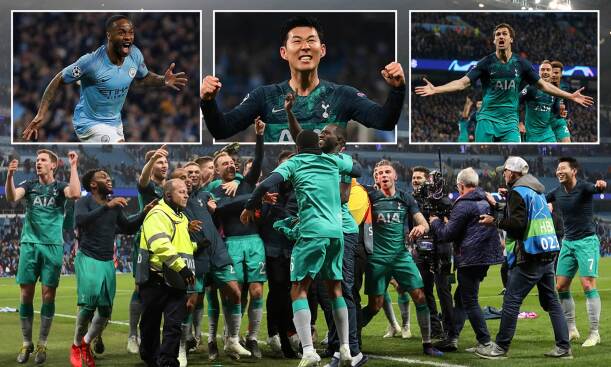 Just two days before their final meeting, one of the best games in the Champions League history took place as the Argentine and Spaniard locked horns in the second leg of a tight quarter-final fixture.
Manchester City started with flying colors as Raheem Sterling scored inside five minutes, and put Man City in the driver's seat. 
However, Heung-Min Son responded for Tottenham after just three minutes of Sterling's opener with a wonderful finish to make it 1-1. Heung Min-Son found the net again in the 10th minute as Pep Guardiola's side went a goal down at the Etihad.
The goals just kept flowing in as Manchester City equalized again within a minute adding more to the drama as Bernardo Silva fired the ball into the net. Ten minutes later, Sterling beat the Tottenham keeper again, regaining Pep's control over Pochettino's side.
Fernando Llorente was introduced in the 41st minute by Mauricio Pochettino, and the decision raised many eyebrows as Moussa Sissoko was taken off.
Just before the hour mark Sergio Aguero scored again from a spectacular Kevin De Bruyne assist, and this was perhaps the most vital goal as it provided a cushion for Man City who were trailing 1-0 from the first leg.
However, the 73rd minute of the game witnessed more action as the substitute Llorente scored from a corner, which was also a controversial goal as per the City fans. 
VAR checked it felt that there was no clear and obvious error by the scorer and the goal stood. On the contrary, it was later observed that a City played had also mishandled the ball.
Sterling then scored what would have been the best hattrick of his life, as Etihad and Pep Guardiola exploded with emotions of exuberance, but were let down by another VAR intervention. Aguero, who set Sterling for the goal was offside, and the goal was ruled out.
Manchester City won the game 4-3 but Mauricio Pochettino won the tie due to the away goal rule in UCL. So? 
3)Tottenham vs Man City (10 April 2019 | Wembley Stadium)
The first leg of this tie ended up in the favor of Tottenham as Heung Min-Son scored the winner in the 78th minute. However, Pochettino here doesn't get a point considering that we already credited him for taking Tottenham through.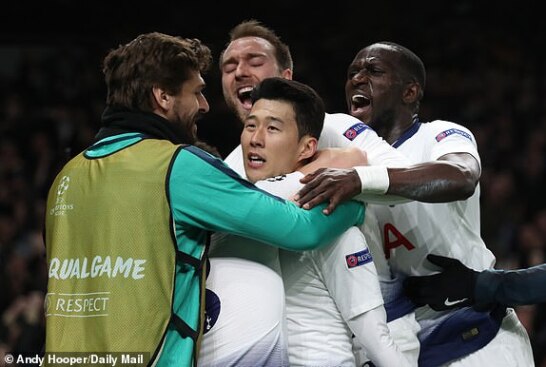 Final Score: Mauricio Pochettino 1-0 Pep Guardiola
4) Tottenham vs Manchester City (30 October 2018)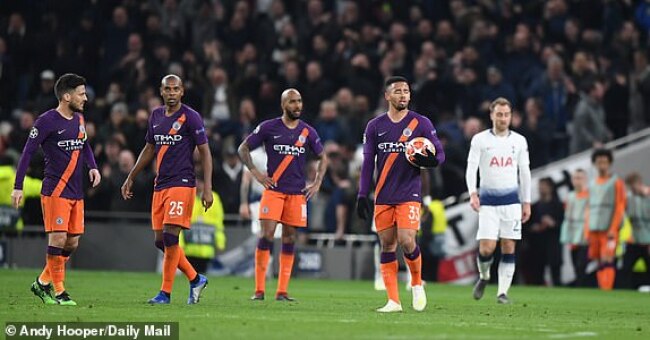 When Mauricio Pochettino and co used Wembley as their home ground until their new stadium was fully built, Pep Guardiola managed to defeat him here as well, with Riyad Mahrez scoring the only goal of the game, just six minutes after the game kicked off. 
Pep Guardiola got the better of Mauricio Pochettino with a 1-0 win for Man City.
5) Tottenham vs Manchester City (15 April 2018 | Wembley Stadium)
Another contest at Wembley and Pochettino's Spurs weren't at their best. Goals from Gabriel Jesus and Ilkay Gundogan were responded by a Christian Eriksen goal in the first half, but Raheem Sterling finally put the game to bed, scoring City's third goal in the 72nd minute.
Final Score: Mauricio Pochettino 1-3 Pep Guardiola
 Head-to-Head Stats (Last 5 games)
Pep Guardiola Wins
4
Mauricio Pochettino Wins
1
Draws
0
Man City vs PSG Preview:
Mauricio Pochettino may have failed to get the better of Pep Guardiola with his Tottenham side, but now he has all the tools to prove himself with PSG.
Both the teams look evenly matched but after PSG knocked out last season's treble winners, and this season's favorites Bayern Munich, a high octane battle of heads can be anticipated.
Mauricio Pochettino made the likes of Harry Kane, Heung Min-Son, and several more where they are, while Pep played a huge role in helping Messi to be where he is.
Pep Guardiola and Mauricio Pochettino, both are brilliant when it comes to playing attacking football, and another thriller like the Bayern vs PSG game is hopefully on the cards. 
Considering Pep's head-to-head record against Poch, Man city would be an obvious pick to go through but Pochettino will surely have a plan set up with his talented PSG side.
What do you think? Will Mauricio Pochettino and his PSG side overcome Man City and Pep Guardiola's challenge in the Champions League semi-final or will Guardiola steer past Poch as he has managed in the past? Stay Tuned!