Will Tottenham's Ange Postecoglou Gamble Pay Dividends?
Tottenham Hotspur will head into next season with a point to prove after enduring a thoroughly miserable 2022/23 campaign.
Spurs finished eighth in the Premier League – their lowest position since ending the 2008/09 season in the same place.
Antonio Conte's explosive exit in March left the club without a manager and ultimately scuppered their hopes of qualifying for Europe.
Two interim managers - Cristian Stellini and Ryan Mason – were unable to steady the ship, leaving the club's fans happy to see the end of the season. Tottenham have been linked with several high-profile managers in recent weeks, most of whom distanced themselves from what is undoubtedly a tough job.
Chairman Daniel Levy eventually settled on Ange Postecoglou – a manager who has made a lasting impression at Celtic over the past couple of years.
His appointment is undoubtedly a big gamble by Tottenham, with the 57-year-old yet to manage in any of the big leagues in Europe.
A quick look at the odds for Spurs to finish in the top four next season highlights the size of the task Postecoglou faces at the club.
They can be backed at 3/1 to qualify for the Champions League – a significantly higher price than they have been in recent years.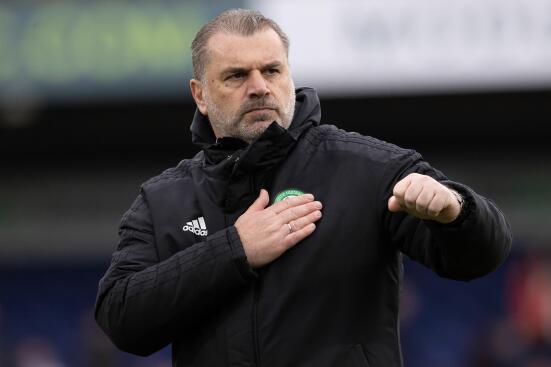 However, Tottenham supporters may be tempted to have a flutter given Postecoglou's previous track record of success, albeit in lower-ranked leagues.
He has won numerous league titles around the world, utilizing a style of play that should immediately endear him to the club's fans. His single-minded personality and will-to-win has been likened to coaches in other sports, including legendary Gaelic Football coach Mick O'Dwyer.
Winning eight All-Ireland titles with Kerry naturally put O'Dwyer in the spotlight and made him the scourge of Gaelic Football betting sites nationwide.
More notably, his efforts in winning championships with smaller clubs set the Irishman apart from his peers.
Postecoglou's efforts during his career have led many other coaches to rank him as one of the most innovative managers in football.
While his straight-talking style bears some similarities to Conte, he is arguably a little less dramatic than the Italian boss.
Tottenham's current squad will learn quickly that Postecoglou is a man who knows exactly what he wants and how to go about achieving it.
If they fail to buy into his methods they will be quickly shipped out of the club and replaced by players who will.
The first order of business for Postecoglou at Tottenham will be to resolve the future of England captain Harry Kane.
The uncertainty over his future places an unwelcome cloud over the club and the new manager must address this issue as a matter of urgency.
If Kane is not prepared to commit his long-term future to Tottenham this summer, Postecoglou must insist that the club sell him.
Levy must also be prepared to back Postecoglou in the transfer market – a concept that has become increasingly alien to him in recent years.
Based on the quality of the squad Postecoglou will inherit, eighth in the Premier League was exactly where Tottenham deserved to finish the season.
Having gambled on a manager with no previous experience in Europe's top leagues, Tottenham must pull out all the stops to give him the necessary tools to work with.
If they do, their gamble should pay dividends. If they don't, things could quickly unravel for Postecoglou and Tottenham next season.
Cover Credits: WallpaperFlare