Sportco Top 10 List: Best Young Players to Watch Out at the Euro Championships
We have witnessed some exemplary young players making their way into their national team squads for the Euro 2020 on the back of having impressive domestic seasons for their respective clubs. 
The Euro Championships has always served as a platform for youngsters to showcase their shrewdness in the club and at international levels. 
On that note let's look at the best young players to watch out at the Euro 2020. 
1. Mason Mount (England) 
We kick-start our list of the best young players to watch out for at the Euro 2020 with the Chelsea midfielder. 
Mason Mount is just 22 years old and has already achieved stardom with Chelsea. The Englishman was Chelsea's best player in the 2020/21 season and a consistent performer under both Frank Lampard and Thomas Tuchel at Chelsea. 
Mason Mount is a complete team player who works tirelessly for his teammates. The midfielder was in limelight In the UCL final against Man City. His through ball assist to Kai Havertz's goal was simply sublime. 
With his excellent performance for Chelsea, Gareth Southgate made an accurate decision for including him into the England squad for the Euro 2020. Mount's versatility will help in England's midfield. Mason Mount has made 16 appearances for the Three Lions, scoring four goals.
2. Kai Havertz (Germany)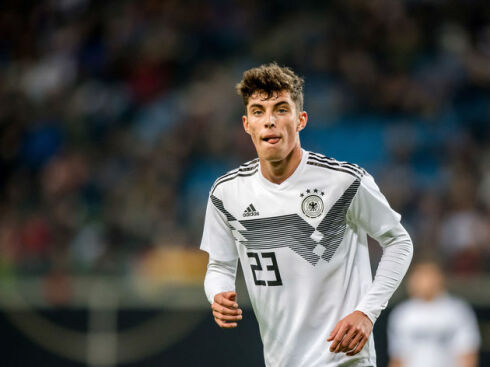 Kai Havertz has been Chelsea's most expensive player. After signing, he was lambasted by the fans and was termed as a "flop signing" for the Blues. 
However, Tuchel's arrival transformed him into a remarkable player. The former Bayern 04 Leverkusen player has earned a lot of respect from fans and his solitary goal in the UCL fired the Blues to glory in Porto. 
Germany has been mundane in matches, and are in dire need of a forward and Kai Havertz can fulfill that position. He has played 12 games for the Die Mannschaft and his chemistry with Timo Werner for the German national team will be exhilarating to watch.   
3. Jadon Sancho (England)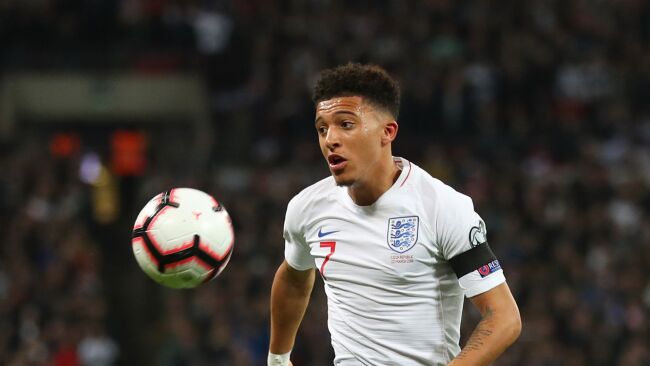 On third position of our list of best young players to watch out for at Euro 2020 is someone you will have read about a lot in the transfer gossip section of tabloid newspapers. 
At just a young age, Jadon Sancho has established himself as one of the most admirable players in club football and at the international level. His talent has caught the eye of some of the top clubs in Europe including Manchester United, who are looking to lure him from Dortmund this summer. 
He's been phenomenal with Borussia Dortmund firing 16 goals and making 20 assists in the 2020/21 season. However, he had a slow start with the three lions registering three goals and five assists in 18 games so far, but this time he will be a force to be reckoned in Euro 2020.
4. Ryan Gravenberch (Netherlands)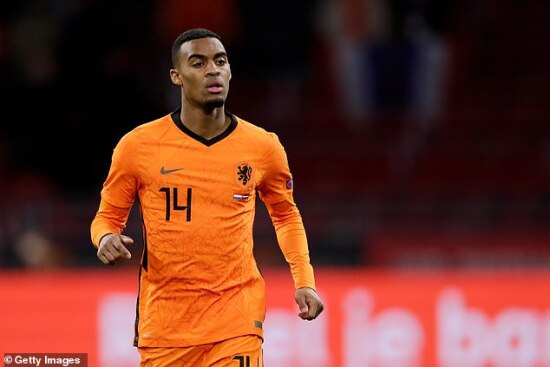 Ajax has produced some of the best youngsters over the time, the likes of Frenkie de Jong, Matthijs de Ligt, Donny van de Beek and now Ryan Gravenberch, another great midfielder, who is destined to achieve stardom. 
This immensely versatile player is all set to make his mark for the Netherlands national team in the coming Euros, even though having made only four appearances until now.
It's justified that the likes of Frenkie De Jong, Gini Wijnaldum and Dony Van De Beek will be the top priorities for the squad, but who knows when the youngster might come as a substitute and produce a match-winning performance. 
Hence, Gravenberch deserves a mention on our list of young players to watch out for at Euro 2020.
5. Pedri Gonzalez (Spain)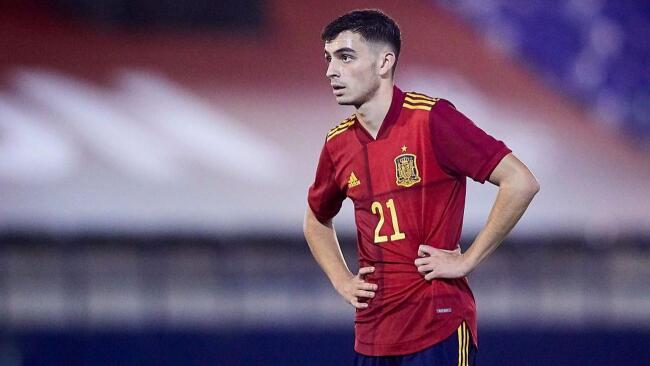 Pedri's transition has been magnificent at FC Barcelona. His performance on the pitch impressed Barcelona boss Ronald Koeman and since then he has become an important part of the club. 
His intriguing talent galvanized Spain coach, Luis Enrique, which led to the 18-year-old being called up to the Spanish Squad for Euro 2020. 
The 18-year-old has been compared to Barcelona legend, Andres Iniesta for having a similar style of play and passing ability. 
La Roja is blessed with Pedri's talent and he will be a key in Spain's midfield. In three games he has made only one assist and he would like to increase the tally in Euro 2020. Pedri certainly will be one of the best young players to watch out for at the Euro 2020.
6. Gianluigi Donnarumma (Italy)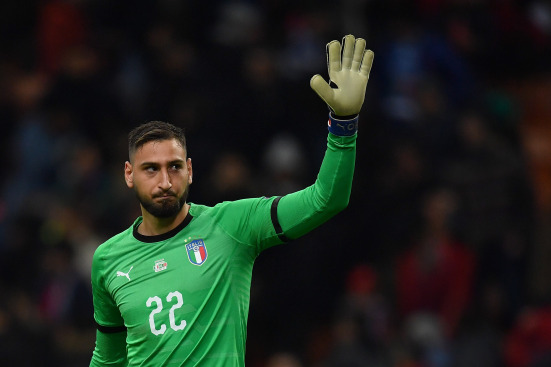 At just a young age Gianluigi Donnarumma has become an intriguing player for the Italian national team and the club. He is being called Buffon's successor, racking up 251 appearances for AC Milan.
Donnarumma's agility will keep the opponents at bay and Italy will be in safe hands with him between the sticks. His displays have been key to the country's recent success and so far he has made 25 appearances and kept 14 clean sheets. 
In WC qualifiers Italy managed to concede only four goals, second only to Belgium in terms of defensive record. Hence, Donnarumma deserves a place on our list of best young players to watch out for at the Euro 2020.  
7. Jeremy Doku (Belgium)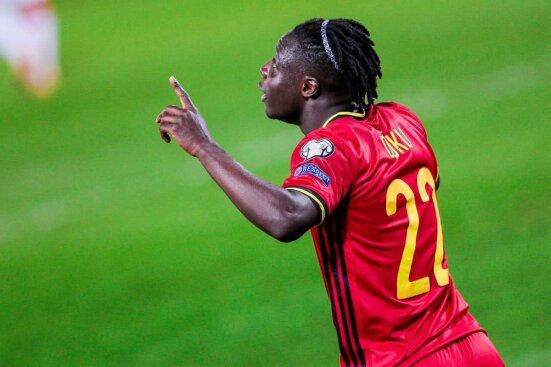 On the seventh position is the Stade Rennais youngster Jeremy Doku who has been included in Roberto Martinez's 26-man Belgium squad. 
His explosive pace and excellent balance on the ball is what made Roberto Martinez choose him for the upcoming Euro 2020. 
Jeremy Doku is one of the most exciting young players to watch out for at Euro 2020. Doku takes on defenders for fun. The 19-year-old is the only Belgium player currently averaging more than 3.6 successful dribbles per game. 
With him playing alongside Eden Hazard would create havoc for the opposition full-backs. Jeremy Doku has capped in seven games notching two goals and two assists. 
8. Dejan Kulusevki (Sweden)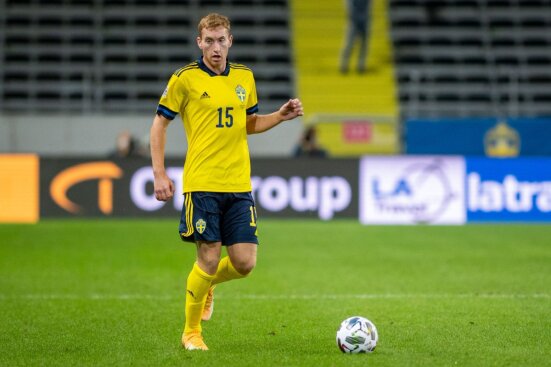 Another young rising star in Sweden's squad, Kulusevski was one of the key players for Juventus. The 21-year-old winger scored and assisted in Copa Italia, helping Juventus clinch their only trophy of 2020-21 campaign. 
Having been called Zlatan's predecessor on the international level, Kulusevski is already off the mark for the national team with a great vision and magnetic close control. 
Kulusevski has the ability to play in multiple roles in the midfield or attack, and his versatility has sparked a great impression on Janne Andersson.
The 21-year-old has played 12 games and scored one goal for his national side. Kulusevski would be one of the most exciting young players to watch out for at the Euro 2020.
9. Federico Chiesa (Italy)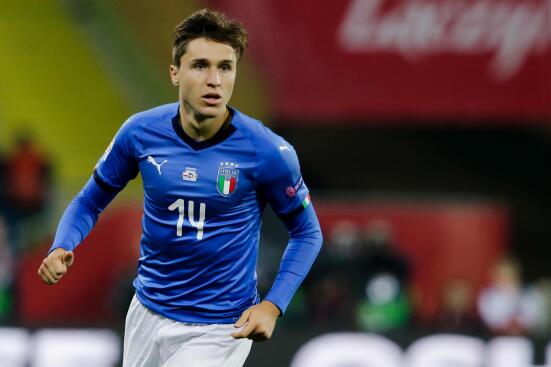 On number nine position of best young players to watch out at the Euro 2020 list is Italy's Federico Chiesa. Chiesa was a loan signing for Juventus and had an instant impact for the Old Lady. 
He was a force to be reckoned at the club- a prolific player proven to be an inspirational signing for them, bagging seven goals and eight assists for the Old Lady. 
He will be a key player for Robert Mancini in Euro 2020, and he will dovetail alongside Andrea Belotti, Ciro Immobile and Insigne in the forward line for the Italians.  
Chiesa's game reading, attacking intelligence, movement and ability to exploit opponents' defence could prove to be devastating for his adversaries. Federico Chiesa has 24 international caps so far, scoring one goal and assisting five. 
10. Merih Demiral (Turkey)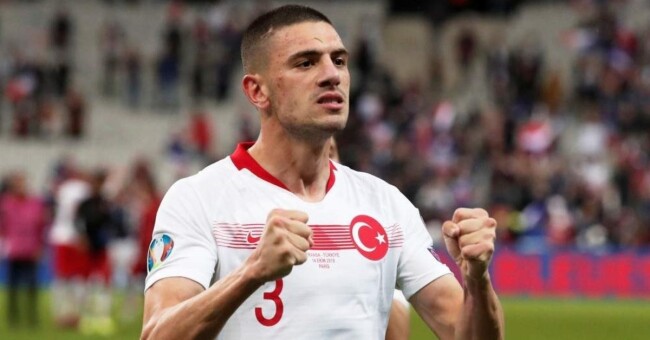 We wrap up our list of best young players to watch out at Euro 2020 with Juventus defender, Merih Demiral. At just 23 years, Demiral has been the driving force behind Turkey's qualification in Euro 2020. His aggressiveness is one of the key attributes of his game. 
Demiral's tactical intelligence, composure, and determination makes him different from other players. His presence on the field will make Turkey defensively strong. 
The Juventus defender has played 21 international matches so far and his presence will be of paramount importance for Turkey in Euro 2020.