Thomas Tuchel vs Jurgen Klopp: Tactics | Head-to-Head Record | Trophies & Stats
The managerial rivalry between Thomas Tuchel and Jurgen Klopp has always been exciting to watch. This article will take a close look at both the managers' managing style and how their stats. 
The Premier League will host another action-packed game between Liverpool and Chelsea on Saturday, as we will witness a Thomas Tuchel vs Jurgen Klopp anticipation.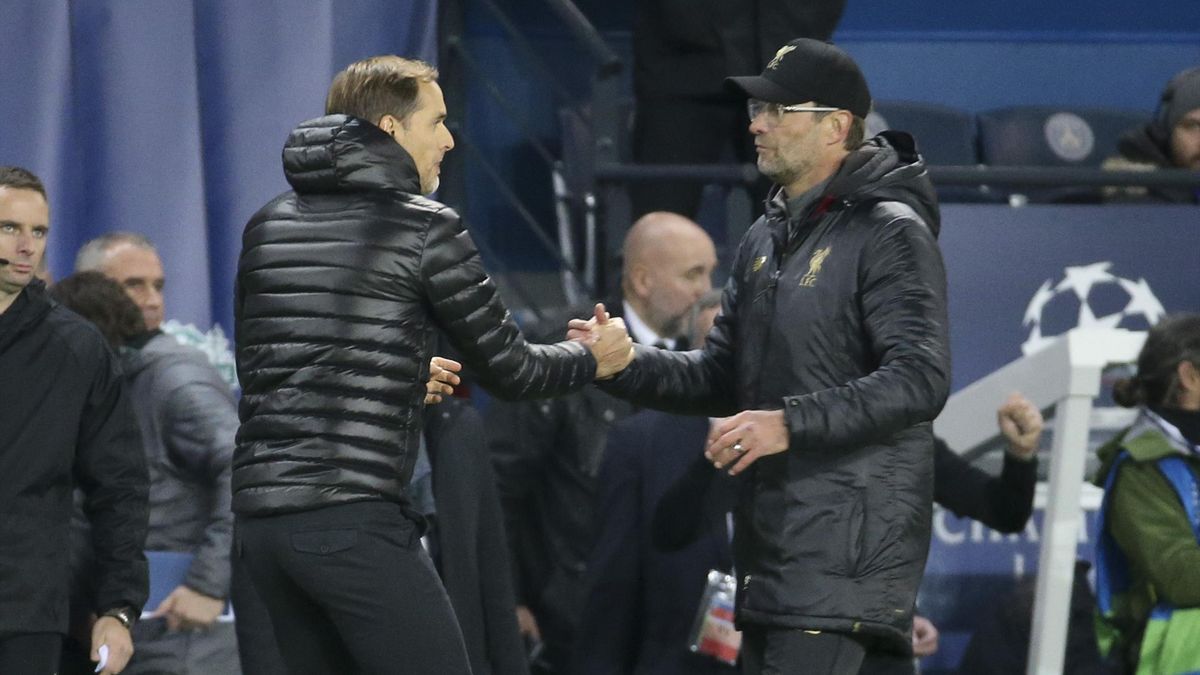 Jurgen Klopp is known for his brilliant tactics and team management, he has led Liverpool to their first-ever Premier League title since 1989. We have witnessed how Klopp revitalized Liverpool after arriving at Anfield. 
Thomas Tuchel has had a similar impact with Chelsea. Under Frank Lampard's managerial reign, Chelsea flattered to deceive. 
However, the arrival of Thomas Tuchel saw ascend in Chelsea's performance. Tuchel's pragmatic tactics led Chelsea to Champions League and UEFA Super Cup glory in his first season as Chelsea's manager.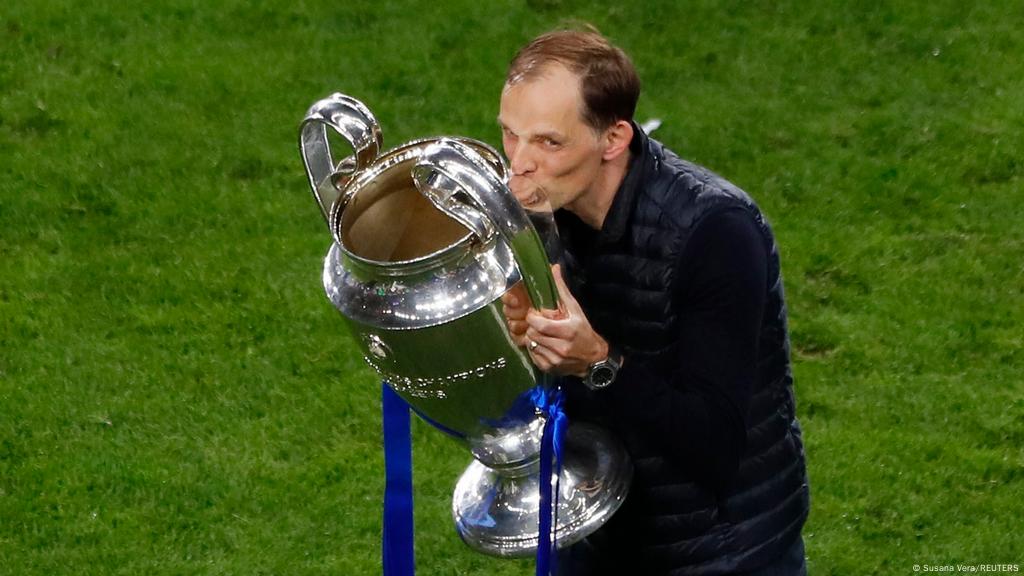 Here we look at head-to-head games between both managers
Thomas Tuchel vs Jurgen Klopp: Head-to-head 
Thomas Tuchel vs Jurgen Klopp H2H Record
Jurgen Klopp Wins
9
Thomas Tuchel Wins
2
Draws
3
Both the managers have met each other on 14 occasions, and Jurgen Klopp has a better record winning nine, drawing three, and losing two. 
Both the gaffers have encountered each other 10 times in Bundesliga when Tuchel's Mainz faced Klopp's Dortmund. 
One of their famous games is still in the memories of many Liverpool fans. In 2016 Klopp's Liverpool played Tuchel's Dortmund in the Europa League quarter-final. 
The first leg ended in a 1-1 draw at the Signal Iduna Park, and the second leg was the fate decider of both the teams. 
In the second leg, Liverpool were trailing 3-1, until players upped their ante and clawed back and got the game back to 4-4. However, Dortmund were still ahead with an away goal. 
Until Liverpool got a free-kick and James Milner swiftly passed the ball to Daniel Sturridge whose cross met Dejan Lovren who headed the ball home in the 91st minute and sent Anfield in Jubilation. This saw Liverpool through to the Europa League semi-finals.
Thomas Tuchel vs Jurgen Klopp: Overall Stats 
| | | |
| --- | --- | --- |
| Stats  | Thomas Tuchel | Jurgen Klopp |
| Matches  | 481 | 905 |
| Wins  | 279 | 482 |
| Loss  | 117 | 218 |
| Draw | 85 | 205 |
| Win % | 58% | 53.25% |
| Points | 992 | 1651 |
| PPM | 1.92 | 1.82 |
| Goals Scored  | 980 | 1749 |
| Goals Conceded | 538 | 1054 |
| Trophies  | 9 | 9 |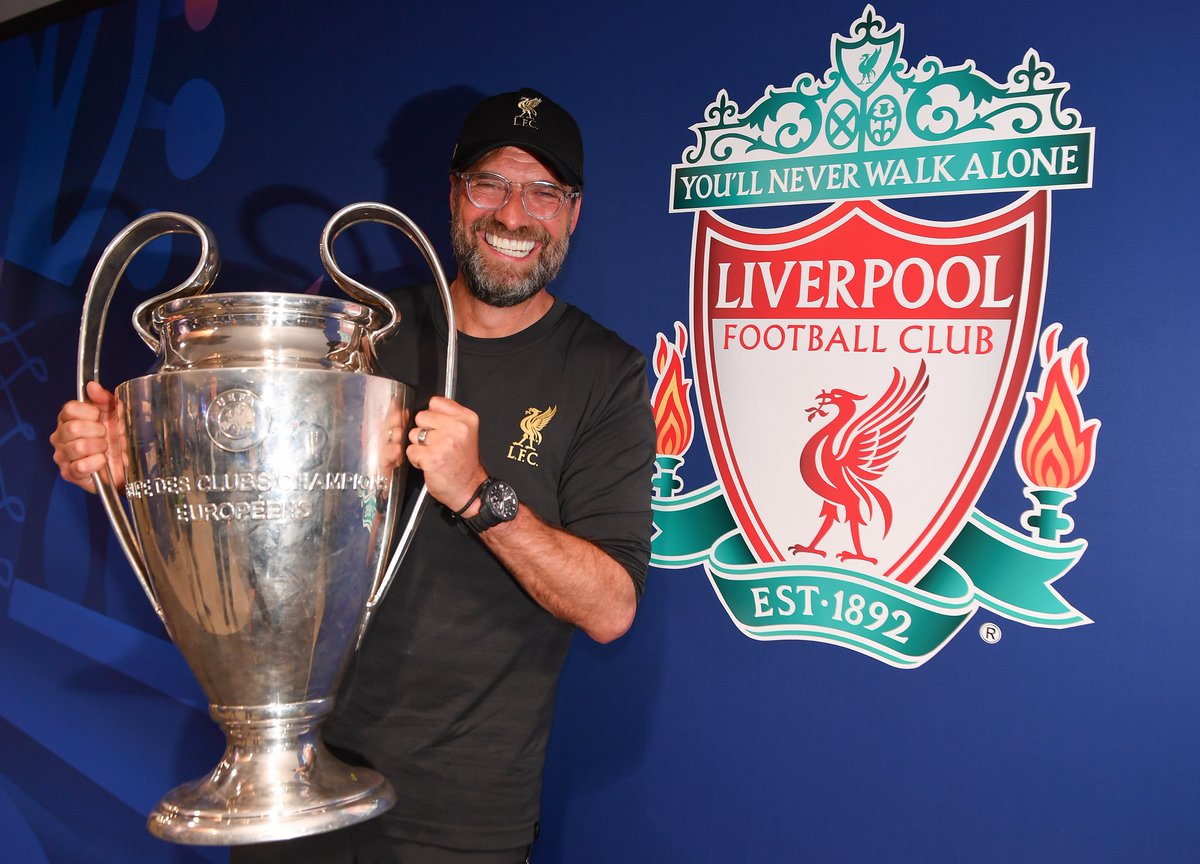 Thomas Tuchel vs Jurgen Klopp: Interesting Facts
⭐ Jurgen Klopp became the joint-most successful manager in Bundesliga matching Ottmar Hitzfeld's five-trophy haul. He claimed two Bundesliga titles, a German Cup, and two Super Cups.
⭐ Klopp is the only manager in Bundesliga to win consecutive German Football Manager of the Year in both 2011 and 2012.
⭐ After suffering a loss in a Bundesliga game, Jurgen Klopp was spotted walking home from Dortmund's Westfalenstadion after games, Klopp said that the journey from the stadium to home gave him time to think about how his team performed and about the next game."
⭐ Thomas Tuchel's parents were the driving force behind his love for football, his father Rudolf Tuchel is a former football coach.
⭐ Thomas Tuchel was a modeling freak as he took part in a modeling shoot in New York, America for the German men's magazine 'Die Zeit'.
⭐ Thomas Tuchel's tactical approach is inspired by the famous German philosophy of 'gegenpressing' approach.
Thomas Tuchel vs Jurgen Klopp: Tactics and Formation 
Thomas Tuchel prefers a 3-4-2-1 formation at Chelsea. Tuchel's game is more defensive and less attacking. Tuchel'ss game plan involves is to maintain a compact unit and defending in numbers. 
The 3-4-2-1 formation with three-man defense two wingbacks and three attackers act as support to the "main" striker.
After his departure from Dortmund, Jurgen Klopp has evolved his formation and personnel, however, he expects the same level of work ethic from his players.
At Liverpool, Jurgen Klopp usually lines up with a 4-3-3 formation where the players play horizontal passes to secure possession. Liverpool presses higher than Dortmund, however, Klopp still follows his Gegenpressing approach. 
Klopp's strategy at Liverpool has become more proactive, compared to his time at Dortmund's where the key strategy was to create chances through counter-attacks.  
Related Articles: Thomas Tuchel vs Pep Guardiola | Ole Gunnar Solskjaer vs Jurgen Klopp